Musical Rockstar

Welcome to another edition of Songsalive! SONGNOTES, our regular newsletter for everything you need to know about the craft and business of songwriting.
Looking for songwriting ideas? The holidays are fast approaching. Why not add some holiday songs to your portfolio? Do you have a Halloween or Thanksgiving song? Of course, there are the more traditional holidays of Christmas and Hanukkah, but you might also consider St. Stephen's Day/Boxing Day, New Year's Eve, New Year's Day, Epiphany, Yule, Kwanzaa, or maybe even a song about Black Friday. Maybe you can write a song about all the holidays together. It's good songwriting practice, plus people are always looking for new holiday songs to license. So get to work on writing the best holiday song(s) you possibly can!
In this edition of SONGNOTES, w
e have licensing opportunities and information on our upcoming workshops and showcases, as well as a special offer from our new partner, Bandzoogle, and a discount on a Songsalive! Sponsored Event, Jai Josefs' SongShop.

READ MORE BELOW...


_____________________________________________________


Songshop opportunities
Get song leads where music business professionals (record labels, publishers, film producers and music supervisors) hunt songs from the Songsalive! song pool. Also, listings of cool gigs, jobs, music and marketing opportunities. We give you the contact directly. No screeners, no walls. Direct songwriter to business pitch.
New Songsalive! Songshop Leads for Pro Members:
Record Label Wants New Bands for Roster

Music Library Seeks Xmas/Corp/Lounge Music ASAP For Placement

Contemporary Music Needed Immediately For Placement

Rock & Classic Rock Music Needed ASAP for TV Series


(Don't have access yet? That's because Songshop is released to you after a week of being a member.)
_____________________________________________________
Partner of the Month: Bandzoogle


Bandzoogle makes it easy to build a beautiful website for your music. Their step­by­step system will get you online in minutes. Choose from hundreds of mobile­friendly themes, then customize them with Bandzoogle's easy point and click editor.

All the features you need for a professional website are built­in:

● Sell music, merch & tickets commission­free, right on your website

● Stream your music, with flexible options for music downloads

● Build your fan list and send professional newsletters

● Pull in content from all of your online services, including Instagram, SoundCloud, Bandcamp, and Twitter
● Live support by their musician­friendly team

Friends of Songsalive! receive a 30­day free trial, plus 15% off your first year of any Bandzoogle subscription! Plans start at only $10/month, including free registration of your own .COM domain.

Click here to start your risk­free trial.
Find out more about our Partner Directory and other benefits of Songsalive! Pro Membership
Join Songsalive!

_____________________________________________________
Beyond the Gig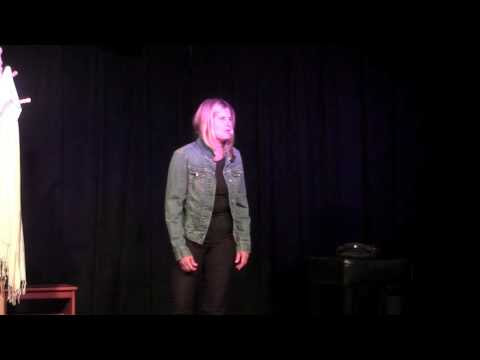 Be part of the new movement of Singer/Songwriters that have gone beyond the traditional gig. It's time to step into new territory, expanding your story, your message, your impact, your authenticity.  Try incorporating monologues to add depth to your show.  Give your audience "the back story." They want to know who you are. They want to know what's really behind those songs. When you marry your music with personal storytelling and monologues- the result is powerful for you and your audience.

Below is a clip from my One Woman Musical, Give It All Away. It demonstrates how the monologue sets up the song. You don't have to write a whole musical. Start by incorporating just one monologue into your gig.

Here's a short "How To" list for writing monologues to get you started:
 
1. Write in the present tense

2. Show don't tell - Be right in the action - zoom in - describe with all your senses.

Where you are. What it looks like. What you see, smell, hear. How do you feel.

3. Develop other characters with a tone of voice, a gesture, a small prop.

4. You don't have to be an actor.  This is all about being human, being you!
For more information on how to incorporate monologues into your gig email me at Linda@LindaBonadies.com.


Click here to view the Monologue and Song from "Give It All Away" - My One Woman Musical.
________________________________________________________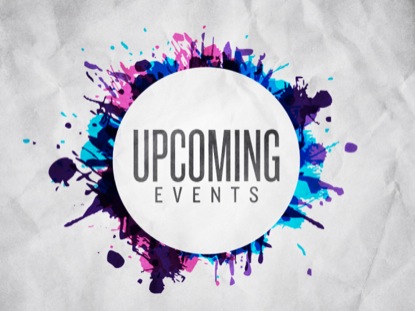 Upcoming Songsalive! Events
==>Go to our Calendar for all Events Details<==
Saturday, September 24
Orange County Songsalive! Songwriters Workshop
Songwriters Saturday Night Live Los Angeles

Tuesday, September 27
New York Songsalive! Showcase & Open Mic

Thursday, September 29
Songsalive! Sponsored Event: Music Industry Toolbox

Saturday, October 1
Chicago Songsalive! & GoGirlsMusic Open Mic

Tuesday, October 4
New York Songsalive! Showcase & Open Mic

Tuesday, October 11
Orange County Songsalive! Showcase
New York Songsalive! Showcase & Open Mic

Sunday, October 16
Los Angeles Songsalive! Songwriters Workshop
_________________________________________
Songsalive! Sponsored Event: SongShop - San Francisco, CA


SongShop is an extraordinary monthly interactive group, held in the San Francisco Bay Area, where Jai serves as teacher, coach and mentor critiquing songs and exploring issues of musical and lyric craft as well as marketability. Hundreds of participants have benefited significantly such as Jason Brawner, writer/producer for Carrie Underwood and American Idol, who says, "What I learned in SongShop gave me the foundation that helped me build the career I have today." Check out the website page http://jaijomusic.com/songshop/ for detailed information and more testimonials from successful alumni.
Jai Josefs is a world renowned songwriting coach who has taught songwriting at UCLA, the Songwriters Guild, NSAI, and dozens of workshops and conferences throughout North America. Many of his students have gone on to successful careers in the industry and secured major label record deals, publishing deals and placements in film and television. In addition, his original songs have been featured in over 60 TV shows on every major network as well as over 20 major motion pictures with such stars as Harrison Ford, Billy Bob Thornton, Jessica Lange, Mark Wahlberg, and Denzel Washington.
If interested in attending, please contact Jai Josefs directly  at jai@jaijomusic.com. It begins on October 15th and won't be open for new members again til February 2017.
Songsalive! Pro Members, click here for a 15% discount on SongShop.
____________________________________________________
Latest Headlines from our Blog roll

Bandzoogle makes it easy to build a beautiful website for your music. Their step­by­step system......


Be part of the new movement of Singer/Songwriters that have gone beyond the traditional gig.......


ORANGE COUNTY SONGSALIVE! SONGWRITERS SEPTEMBER WORKSHOPSongsalive!, the largest international......

Two familiar and talented performers with famously powerful voices came back to join us for the......

 More at tumblr

Job ad reveals all about social media giants plansThe post YouTube, beware: Facebook is ready to do some global mus...

Spotify rival 'All Access' coming alongside new ad-free 'plus' productThe post iHeartRadio signs major label deals ...

Both large and not-quite-so-large publishers are duking it out at November eventThe post PRS For Music supports pub...

Books, games, music and movies available via iOS and Android appThe post UMG, Sony and Warner license 'the Ne...

________________________________________________________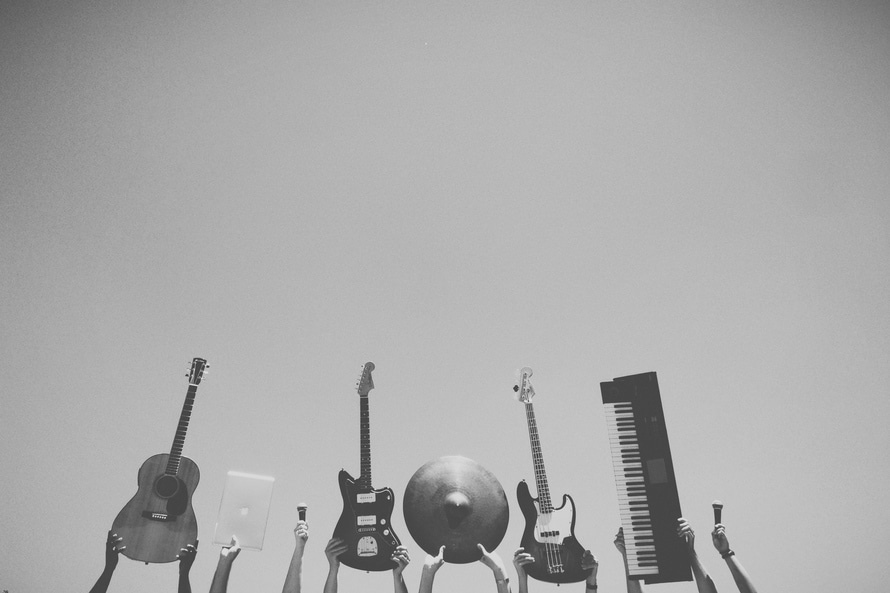 featured

Songsalive! event
CHICAGO - Oct. 1st Songsalive! & GoGirlsMusic.com Open Mic - Borelli Pizza

Be a part of the Songsalive! & GoGirlsMusic Chicago Open Mic during CDBaby's DIY Musician Conference Weekend!!! We welcome all conference attendees to come to the open mic and perform!

WHEN: Saturday, October 1, 2016

TIME: Open Mic from 8:00PM until 10:00 PM.

WHERE: BORELLI PIZZA
2124 W. Lawrence
Chicago, IL 60625
http://www.borellipizza.com/

COST: FREE. All ages. Open to the public. BYOB. Please order food to support the venue.

Come support original music in an intimate setting!


**************************************************************

HOSTED BY:

MARY LEMANSKI
Mary Lemanski started her professional music career at age 11, playing pipe organ. For the past 17 years, Mary has released her original music on the Internet. She has been invited to perform at music festivals and conferences across the United States. After years of releasing EPs, in 2010, Mary released her first full-length CD, "Eclectic." Since releasing "Eclectic," Mary has performed at Six Flags Great America twice and was a Semi-Finalist in the 2011 Song of the Year songwriting contest. Her song, "Lullaby," was also a Regional Winner in Flavorpill's A Band Apart competition and was featured on the Chicago Regional Winners mixtape. In 2012, Mary released, "Speechless," an album of instrumentals in various genres. In 2013, she was chosen as a Semi-Finalist in the Intel® Superstars Competition. She has opened for Marky Ramone & the Speed Kings, D.I., Rev. Norb & the Onions, and Val Emmich. She recently released a 5-song EP with her band, Mary & The Immaculate Rejections and is writing for her third full-length solo release. Mary earned a Music/Business Administration degree from Millikin University, a certification in audio engineering from the Conservatory of Recording Arts & Sciences, and an MBA in e-Business from the University of Phoenix. She is the Director of Operations for Songsalive!, a non-profit international songwriters organization, and A&R for Warrior Girl Music, a boutique music publishing & record label and artist development academy, based in Los Angeles. She has worked widely in the music industry, including Epitaph Records, BMG Entertainment, Clear Channel Radio, Razormaid.com, and Rhino Staging. Mary is a member of the American Society of Composers, Authors, and Publishers (ASCAP), as well as the National Academy of Recording Arts & Sciences (NARAS). She recently released a 5-song EP with her band, Mary & The Immaculate Rejections and is writing for her third full-length solo release. For more information on Mary, visit www.marylemanski.com


PHIL BURNS
Comedian at Large


***************************************************************

This Songwriters Showcase is a joint effort between:

SONGSALIVE!

The largest international non-profit membership organization and social community for songwriters and composers, since 1997. www.songsalive.org


GOGIRLSMUSIC

GoGirlsMusic.com is the oldest and largest online community of indie women musicians. Our mission is to promote, support and empower indie women in music. www.gogirlsmusic.com


________________________________________________________
FROM THE HEART

"For a songwriter, you don't really go to songwriting school; you learn by listening to tunes. And you try to understand them and take them apart and see what they're made of, and wonder if you can make one, too."
― Tom Waits



 Check out our website at www.songsalive.org
________________________________________________________
Not a member yet? TRY Songsalive! for just $1 here.
Thank you for reading!
Save
Save
Save
Save
Save
Save
Save
Save
Save
Save
Save
Save
Save
Save