Musical Rockstar

Welcome to another edition of Songsalive! SONGNOTES, our regular newsletter for everything you need to know about the craft and business of songwriting.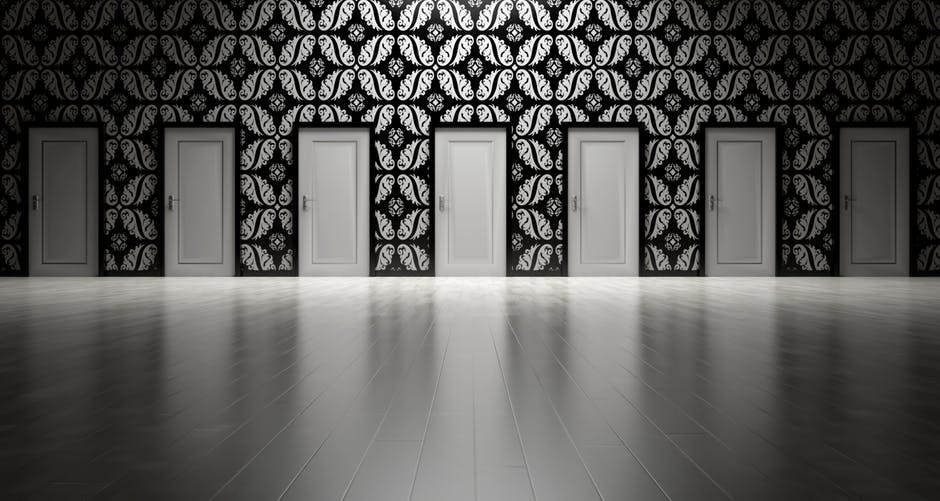 Songshop opportunities
Get song leads where music business professionals (record labels, publishers, film producers and music supervisors) hunt songs from the Songsalive! song pool. Also, listings of cool gigs, jobs, music and marketing opportunities. We give you the contact directly. No screeners, no walls. Direct songwriter to business pitch.
New Songsalive! Songshop Leads for Pro Members:
Record Label Looking for Electronica with Jazz Music & Artists

Publisher Looking for Pop/Alternative Groups and Singer-Songwriters

Record Label/Publisher Looking for House, Deep-House, and Tech-House Tracks

Production/Publishing Company Looking for Urban & Pop Producers


(Don't have access yet? That's because Songshop is released to you after a week of being a member.)
_____________________________________________________
SongsaliveU Article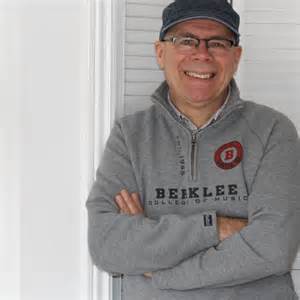 Notes from an Interview with Diane Warren by James Linderman



 James A. Lovell once wrote, "There are people who make things happen, there are people who watch things happen and there are people who wonder what happened… and the most successful people are the ones who make things happen"
Diane Warren is a songwriter that makes things happen. Wikipedia can provide you with a rundown of all of the things she has made happen to date and a google search will lead you to a list of the details…a fairly complete and almost up to date list of songs she has had cut. It's a long list of the "A" list of contemporary popular singers in the world and it spans almost every genre, almost every kind of song (not just the American romantic conversation) and many decades.
There are successful writers who love to talk about the process of writing and about their work and others who look like they would rather be doing the work rather than just talking about it and Diane Warren impressed me as that second kind of writer. Because of that she has outworked every other songwriter in her draft class and continues to dominate the contemporary music market. She has created a legacy of success in a business where most writers and many publishers are still not certain what a pop song should even sound like.
Find out more about SongsaliveU and other benefits of Songsalive! Pro Membership
________________________________________________________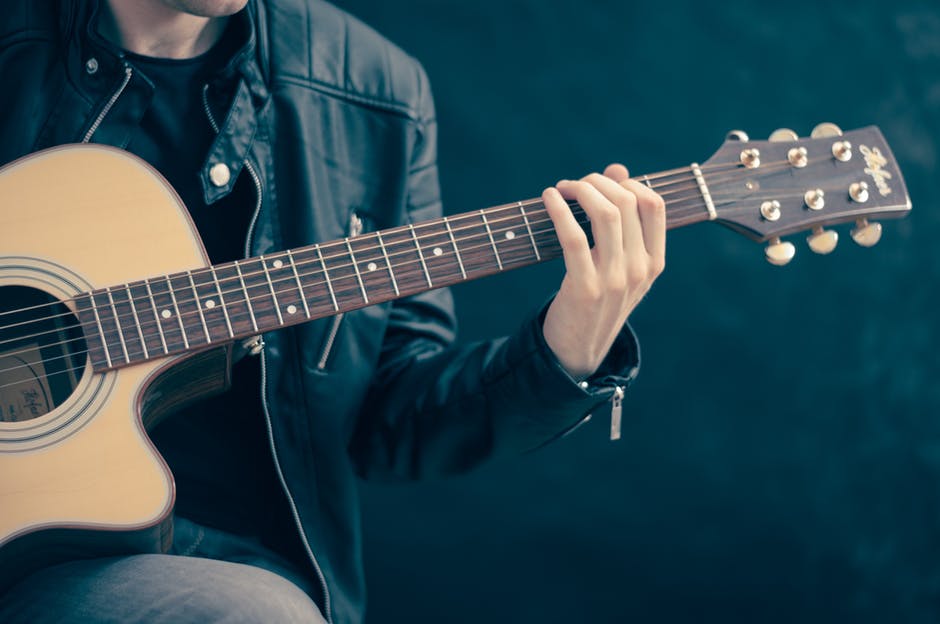 featured

Songsalive! event
NEW YORK - EVERY TUESDAY Songsalive! Songwriters Showcase + open mic

Stick out your tongue and taste the talent!
Listen to original music by our amazing singer/songwriters.
WHEN: EVERY TUESDAY!!!
TIME: Starts 8:30PM
WHERE: AMERICAN TRASH
1471 First Avenue (Btw. 76th and 77th Streets)
New York, NY 10075
www.nycamericantrash.com
COST: $5 Suggested Donation. Open to the public. Come support original music in an intimate setting!
More info on our events at www.songsalive.org/calendar
________________________________________________________

Songsalive! Featured Partner


As seasoned musicians, West Coast Sessions (WCS) believes that songwriters of any level deserve to be heard. Whether you are a professional songwriter or just starting out, WCS provides top level talent for anyone interested in creating music. And this is all done entirely online. Songwriters send their full songs or partial ideas to WCS, and the team gets to work diligently building each part of the vision in their personal recording studios in Los Angeles. After the songwriter is completely happy, all tracks or songs are sent back for a lifetime of enjoyment! It's that easy.
Songsalive! Pro Members, click here to receive a 10% discount!
Join Songsalive! to take advantage of this offer.
____________________________



Upcoming Songsalive! Events
==>Go to our Calendar for all Events Details<==
Saturday, August 26
Orange County Songsalive! Songwriters Workshop
Tuesday, August 29
New York Songsalive! Showcase & Open Mic
Tuesday, September 5
New York Songsalive! Showcase & Open Mic
Tuesday, September 12
Orange County Songsalive! Showcase
New York Songsalive! Showcase & Open Mic
Sunday, September 17
Los Angeles Songsalive! Songwriters Workshop
 ==>Go to our Calendar for all Events Details<==
_________________________________________
Call for Leaders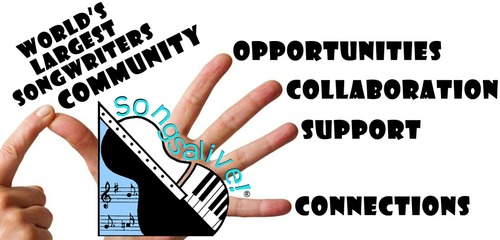 We're looking for executives and ambassadors who want to get involved in our non-profit 501c)3). 
Why? 
Because we kick butt.
We invite you to discover SONGSALIVE! - the largest non-profit international membership organization and social community for songwriters and composers worldwide, since 1997.
As an 18 year old non-profit 501c)3) public benefit charity, we are looking for leaders to support, educate and elevate our mission to empower songwriters and composers. 
Our mission is to encourage and foster all genres of original music and song expression within our songwriters' communities, in order to support and promote songwriters and composers worldwide, through critique workshops, showcases, events, educational seminars, conferences, and programs with continued development, annual reviews and expansion.
We are the ONLY INTERNATIONAL non-profit songwriters organization with GLOBAL VISION (rather than micro-targetted regional), that is a membership org, as well as a platform to educate, support, promote songwriters and composers.
We stand alone, and we have strength in over 4500+ members and 25,000 followers, subscribers.
Our objectives are...
- To provide a worldwide community, a home, a family, for songwriters and composers around the world to co-create, collaborate, network, workshop ideas, develop finished recorded and published product, and feel supported, promoted, nurtured and educated.

- Provide opportunities for original music and songs to be heard by industry representatives, including record and publishing companies, producers, music supervisors, other songwriters, other interested music personnel and the general public.

- Create a learning environment (education) for songwriters to develop their writing, encourage writing collaborations and create improvisation sessions.

- To be a 'one stop song shop' (central source)for music industry representatives to find a song or songwriter/artist.

- To foster interaction between songwriters and composers of different nations to collaborate an create opportunities. Through our program Songcollab,  focused on songwriters and composers who tour overseas or wish to pursue their music careers abroad (we effectively become their "door stop to the world"), Songsalive! offers support, resources, contacts, music industry networking opportunities, performance and touring, co-writing, collaborations and learning workshops, as follows:

-  To provide a network for songwriters and composers of difference nations, create a door stop for overseas writers in the United States, and encourage cross-collaboration. - Create space and opportunities for traveling songwriters and composers to write with writers of other nations. 

- Provide a platform for songwriters and composers of different nations to perform abroad for music industry representatives and the public, in a supportive environment.

- Provide a global online presence for songwriters and composers of different nations through our website songsalive.org, whereby they can network and find collaborations with other songwriters and composers from other nations and with each other, in the International environment.

 - Represent songwriters' and composers' songs from different nations to the broader International music industry and music conferences on their behalf where they would otherwise not have this opportunity in their own county.

 - Help songwriters from different nations launch music albums and create Tours in foreign territories through special Songsalive! media promotions and individual assistance.

- To be an informational and educational source for songwriters to receive opportunities in the music and songwriting businesses, world market and community at large.

- To encourage the public and the music industry to support new and talented songwriter/artists and hence energize the songwriting business by supporting Songsalive! financially through membership & associate membership, patronage & sponsorship, and through working together as associates on events and other music projects.

- To educate and encourage venues to play and perform original music.
And we achieve our objectives through
1. LIVE EVENTS - various activities and resources including songwriting workshops, live performance showcases, festivals and exhibitions, and networking events.

2. PROGRAMS - Showcases, Songcamps, Songwriting Workshops, Songstudio, Songcraft, CD Samplers, Song Critique, Songshop, Songcollab, and educational courses and events we offer our members for purpose of education, support and promotion.

3.  EDUCATION -  through workshops, seminars, select Songsalive! programs, and inviting industry guests to speak; Backstage Portal for members to read articles and find educational resources and partners.

4. SUPPORT AND COMMUNITY - a central support office and satellite worldwide chapters for songwriters, the music industry and the public to receive support and information; The Connect Network: a member only area of forums, a member directory and resources for members to interact; social networks that provide online collaboration and discussion.

5. NEWS & RESOURCES - A Backstage Portal for members to find information, resources and learning as well as Discount Partners that offer resources, products and learning; Songnotes!, our magazine, our online blogs, and our social networks: all providing everything they need to know about what's happening in the music industry for original music, and promotes their product and services.
<<<<<<<<<<<<<<<<<<<
We need:
Future leaders of our organization
Investors
Thinkers
Do-ers
<<<<<<<<<<<<<<<<<<<
If you are interested in getting involved at the executive and strategic level of this organization please reach out to Gilli Moon, gilli@songsalive.org 818-448-6277.
Read about us online at www.songsalive.org 
Make an investment in music education, songwriters' rights and advocacy.
_____________________________________________________
Latest Headlines from our Blog roll

As seasoned musicians, West Coast Sessions (WCS) believes that songwriters of any level deserve to......

Upcoming Songsalive! EventNEW YORK SONGSALIVE! SONGWRITERS SHOWCASE & OPEN MIC Stick out your......

 More at tumblr

Demand increasing as anticipation grows ahead of Spotify's floatation attempt
The post Goldman Sachs fund sells $7...

New signings at publisher include Peace and MarthaGunn
The post Communion Publishing re-signs deal with Kobalt, ap...

Mike McCormack calls Misch an "exceptionally talented songwriter and producer"
The post Tom Misch signs global dea...

Chicago rapper poised for stardom after releasing widely acclaimed mixtape last year
The post Sony/ATV signs Joey ...

________________________________________________________
 FROM THE HEART

"I've been through a lot in the music industry, in life. I've learned that I have to be tough in this world."
~Skylar Grey
Here's a quote from Songsalive! President, Gilli Moon, from the August 16, 2017 Music Connection Weekly bulletin...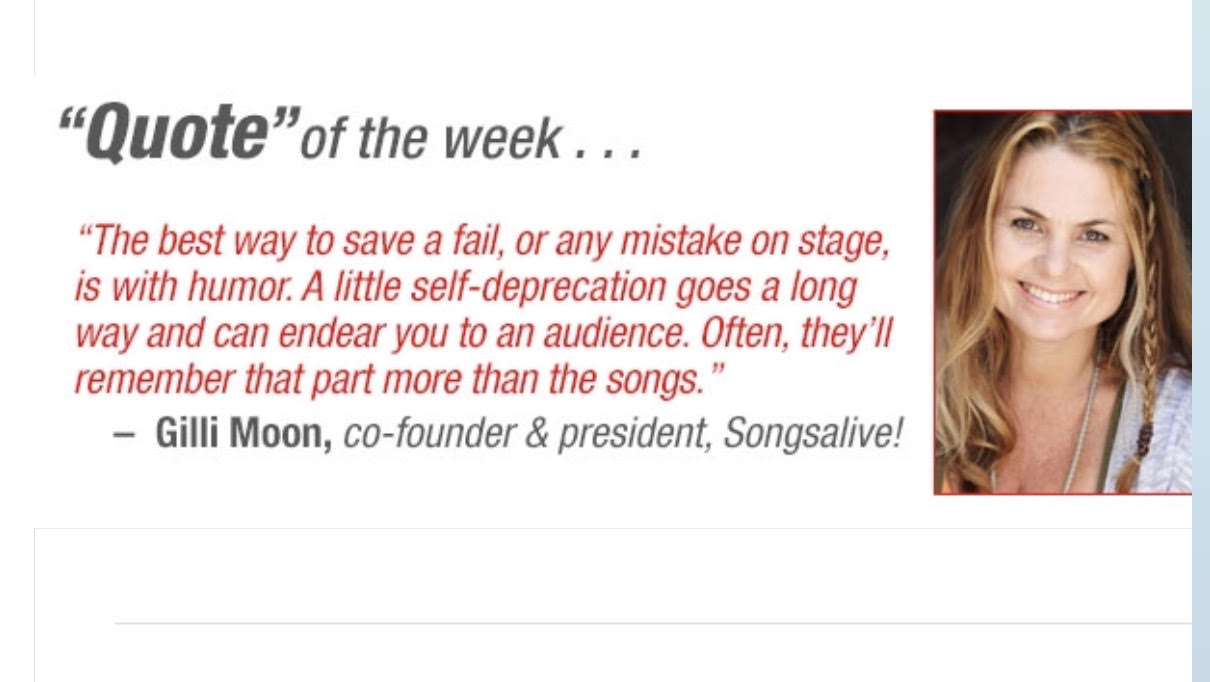 Check out our website at www.songsalive.org
________________________________________________________
Not a member yet? TRY Songsalive! for just $1 here.
Thank you for reading!



Save
Save
Save
Save
Save
Save
Save
Save
Save
Save
Save
Save
Save
Save
Save
Save
Save
Save
Save
Save
Save
Save
Save
Save
Save
Save
Save
Save
Save