Musical Rockstar

Welcome to another edition of Songsalive! SONGNOTES, our regular newsletter for everything you need to know about the craft and business of songwriting.
Do you have a hard time deciding what services to use to create and promote your music? 
Are you busy creating songs and music and wish you had some tools and services to kick start your career?
Are you ready to UP your craft, UP your business, and UP your marketing? Are you ready to get OUT THERE?
Sometimes it can be overwhelming with everything the Music Business and Internet has to offer, but thanks to Songsalive! Marketplace, this task is a whole lot easier! And you have 100% COMPLETE access if you are a Songsalive! PRO Member.
Songsalive! Marketplace includes a long list of our Key Partners' offerings, tailored to help you in the craft and business of songwriting.
Songsalive! does all the groundwork for you by outreaching and creating leading music industry partnerships to provide songwriter creation and business tools and services to make your life easier.
It's all at your disposal as a Songsalive! PRO Member. We are updating with new Partners every month. Click here to find out more about our Partner Directory.
In this edition of SONGNOTES, w
e have Songshop opportunities and information on our upcoming workshops and showcases, as well as an article from SongsaliveU. 

READ MORE BELOW...


_____________________________________________________

Songshop opportunities
Get song leads where music business professionals (record labels, publishers, film producers and music supervisors) hunt songs from the Songsalive! song pool. Also, listings of cool gigs, jobs, music and marketing opportunities. We give you the contact directly. No screeners, no walls. Direct songwriter to business pitch.
New Songsalive! Songshop Leads for Pro Members:
Band Submissions Open for NAMM 2017

Instrumental Music Needed Immediately For Event Video

JOB: Los Angeles Film / TV Composer Seeks Studio Assistant ASAP

Composers Needed For Trailer Music Compilation


(Don't have access yet? That's because Songshop is released to you after a week of being a member.)
_____________________________________________________
SongsaliveU Article
Oftentimes, lyricists find it astonishingly difficult to create a second verse to continue the progression of their message after completing the first.
The creation of lyrics for a song, generally represent the telling of a story or the expression of emotions. Oftentimes, lyricists find it astonishingly difficult to create a second verse to continue the progression of their message after completing the first. Not only is this quite frustrating and demotivating for the once enthusiastic writer, but it may even lead them to develop a lack of interest in the very thing that drove their love and passion for the arts. In this article, the ways in which verse two can be developed in an easy and professional way will be discussed to help lyricists struggling in this area.
The average song is about three to three minutes and a half in length and there is a great onus placed upon the writer to ensure that the words disseminated throughout this period are riveting and expressing something new; not merely repetitive, except for the chorus. This progression seems to be a challenge, however, this may be easily remedied by studying the points made in the initial verse then proceeding to either continue telling the story, which is generally easier; or in the case of an emotional expression, creating a stir of emotions so the listener will be intrigued by the feelings evoked throughout the writing.

Songsalive! Pro Members - READ MORE HERE


Find out more about SongsaliveU and other benefits of Songsalive! Pro Membership


________________________________________________________



Upcoming Songsalive! Events
==>Go to our Calendar for all Events Details<==
Saturday, August 27
Orange County Songsalive! Songwriters Workshop
Songwriters Saturday Night Live Los Angeles
Tuesday, August 30
New York Songsalive! Showcase & Open Mic
Tuesday, September 6
New York Songsalive! Showcase & Open Mic
Tuesday, September 13
Orange County Songsalive! Showcase
New York Songsalive! Showcase & Open Mic
Sunday, September 18
Los Angeles Songsalive! Songwriters Workshop
Tuesday, September 20
New York Songsalive! Showcase & Open Mic
_________________________________________
Review: David Kaufman and Bobbo Byrnes Please the Crowd at Orange County Songsalive! August Showcase
Things keep on moving at the Sam Ash Music Store in Westminster, California – literally! Once again a new performance space, and once again two great performers helped us to make it feel like home. David Kaufman came down from the San Fernando Valley to join us for his first Songsalive! Orange County show. He brought a real sense of showmanship and even Vaudevillian panache to his performance that had the audience captivated. Then it was time for local favorite Bobbo Byrnes (of local favorite band The Fallen Stars) to entertain us with his soulful acoustic Americana, right on the cusp of his first solo world tour. The crowd ate it up!
-Rod O'Riley
Read more reviews about our events
____________________________________________________
Songsalive! Welcomes Guest Speakers for Our Workshops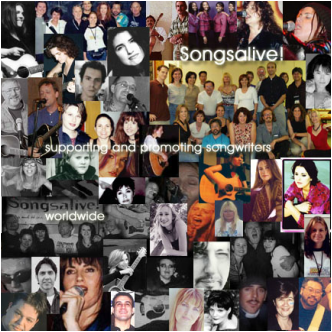 Songsalive!, the largest non-profit supporting songwriters and composers around the globe is looking for great speakers to join our new speakers bureau and invite our past speakers back to speak at a 2016 Songsalive! Songwriting Workshop. We already have some of the best in the industry who have joined our community and inspired our members. You can read our past speakers at
www.songsalive.org/industry
As a speaker at a Songsalive! Workshop you have the opportunity to listen to brand new songs by our songwriter members, give them your constructive feedback (critique) and then talk about a topic of your choice, relevant for songwriters and composers, for an hour (that part also includes question time). The whole time takes about 2 to 3 hours.
We have Songsalive! Chapters conducting Songwriting Workshops in Los Angeles CA / New York NY / Long Island NY / Chicago IL / Orange County CA / Northern CA (combined former Grass Valley & San Francisco chapters).
All these Chapters welcome Industry guests who can come speak at our workshops. Information about the workshop venue, location and other cool bits on our Chapters page, and Dates are on our Events page.
Latest Headlines from our Blog roll

Upcoming Songsalive! EventNEW YORK SONGSALIVE! SONGWRITERS SHOWCASE & OPEN MICStick out your......


Things keep on moving at the Sam Ash Music Store in Westminster, California – literally!......


SONGWRITERS SATURDAY NIGHT LIVE Stick out your tongue and taste the talent - original, talented......

 More at tumblr

Simms joins from Songs Music Publishing, where he served in a creative role for the last two and a half yearsThe po...

Roots drummer joins Pandora as a Strategic Advisor and Artist AmbassadorThe post Questlove launches show exclusivel...

From Kanye to Rihanna and Beyonce, artists are taking control of the music businessThe post Lucian Grainge wants to...

Blonde is not affiliated with UMG - it's a self- releaseThe post Universal just lost Frank Ocean. Apple did not. ap...

________________________________________________________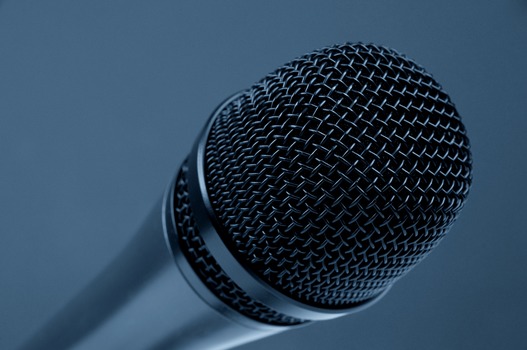 featured

Songsalive! event
LOS ANGELES - Aug. 27th Songwriters Saturday Night Live - Cork Lounge

Stick out your tongue and taste the talent - original, talented songwriters and their songs, live on Saturday night. Featuring our Songwriter Members, Barrie Dempsey, Paul Rasmusson, and Jimi Yamagishi. Also, hosted by SongNet director Jimi Yamagishi.

Open Mic after the featured slot (must sign up at 7.00pm)

WHERE: THE CORK LOUNGE, 5043 Van Nuys Blvd, Sherman Oaks, California 91403 (within Corky's Restaurant)

COST: FREE entry! Donations welcome to support our non-profit efforts. Open to the public over 21. The Venue has great diner and bar food, and of course great drinks. Free Parking.


FEATURED SONGWRITERS PERFORMING:

BARRIE DEMPSEY - Born in New Jersey, after high school he enrolled in School of Visual Arts, New York City to study fine art. Actively pursuing music through high school and art school. He was lead singer, harmonica and flute player in many rock and blues style bands. His vocal influences include Paul Rodgers and Greg Allman among others. Barrie learned to play blues harmonica listening and playing along with John Lee Hooker and John Mayall records for hours on end. Around 2005 Barrie started writing his own songs on acoustic guitar. Currently he has put together a collection of originals on his first CD titled, "Barrie Dempsey," which has been awarded Best Album Folk/Singer-Songwriter at The Akademia. www.barriedempsey.com

PAUL RASMUSSON - He's been writing and has recorded over 50 songs to date.  With a lifelonge interest in philosophy and psychology, Paul has turned his observations into songs.  He was the 2014 "Songsalive! Songwriter of the Year."  www.paulrasmusson.com

JIMI YAMAGISHI - writes stuff, plays fixes & builds guitars, sings, cooks, works on cars, sometimes successfully, tries to live life off the corporate grid, washes dishes, takes out the garbage, cleans the litter box & generally lives by the grace of God. If ya wanna know more, go talk to him. He doesn't bite & is not contagious. Yet. www.jimiyamagishi.com


BROUGHT TO YOU BY:

Songsalive! - The largest international non-profit membership organization and social community for songwriters and composers, since 1997. www.songsalive.org
YOUR SONGS. YOUR BUSINESS. WORLDWIDE. GOT SONGS?

SongNet - A network of career-minded songwriters, musicians, artists and music industry professionals, supporting each other through network events, seminars, showcases and collaboration. www.thesongnet.org

Follow us at #songwriterssatnightlive @songsalive @Songnet

________________________________________________________
FROM THE HEART

"Find people who think like you and stick with them. Make only music you are passionate about. Work only with people you like and trust. Don't sign anything."
― Steve Albini

Go see our fresh new website look and feel at www.songsalive.org
________________________________________________________
Not a member yet? TRY Songsalive! for just $1 here.
Thank you for reading!
Save
Save
Save
Save
Save
Save
Save
Save
Save
Save