Rockstar

Welcome to another edition of Songsalive! Songnotes >  our newsletter for everything you need to know about the craft and business of songwriting. 

In our monthly newsletter - we have our Next Song Sessions this Sunday! Get your Song ready! /  New Songshop leads / The Live Recording of last month's Raise the Vibration showcase / Tips on Co-writing and Split Sheets / and a call out to our Top Members. 
 As a continual to support the current climate of social distancing and our community support the reduction of the Coronavirus (COVID-19), we continue to run virtual-only events. What a great way to come together from around the world, through these unprecedented times - Songsalive! is here for you. Let's unite through Music! We're posting daily with each other -  Stay connected backstage: https://members.songsalive.org.
Take care, stay safe, and stay creative. Your creative voice is very important during this time. 

RSVP for Sunday's Songsalive! Virtual Event - Free** for Members   
Virtual Event is this Sunday July 12th!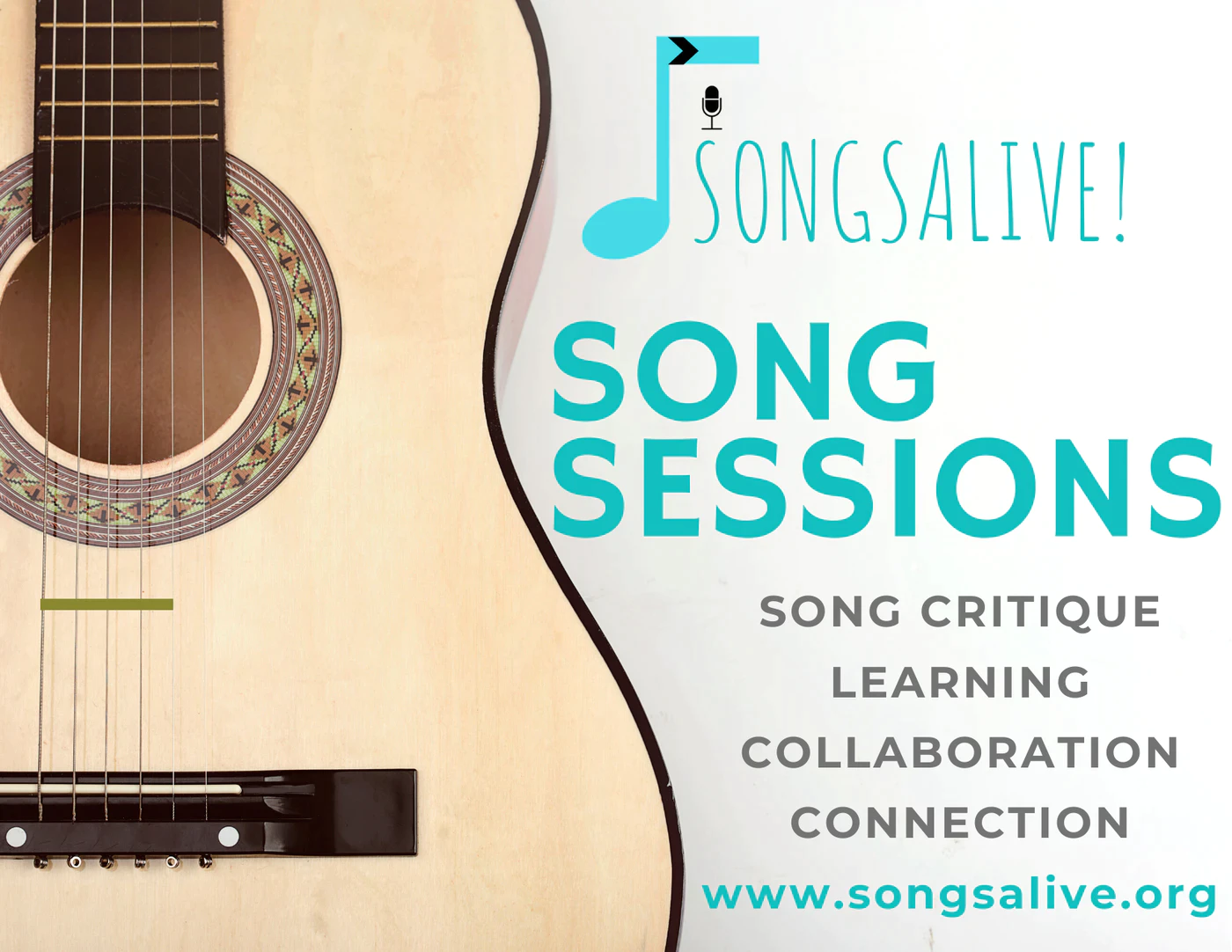 On Sunday July 12th, 10am PST* Songsalive! continues their 20 year success of advancing songwriters and composers worldwide. Are you a songwriter willing to take your songs to the next level? Workshop your songs to be the best they can be, to showcase them to the world. THIS EVENT IS A VIRTUAL EVENT! Attend in the comfort of your home.
Participate from anywhere in the world. (* Sunday July 12th, 10am PST - Check your local timezone here)
Hosted by the Songsalive! Team, Gilli Moon, Rik Lawrence and Rod O'Riley , The Songsalive! Song Sessions are open to our Members worldwide and is open to songwriters, composers, lyricists and music creators of original music. This event will be a Song Critique Session - focusing on in-the-round song critique where Songsalive! and each other provide feedback and positive critique, sharing insights on how to take your song to the next level. See the Event Link on how to prepare.

Come ready with your songs for feedback and create long lasting relationships in the songwriting community. Songsalive! is your songwriters squad!
COST:

Free

for Songsalive! Members.
RSVPs and details are only available at Songsalive! Backstage for Members
**JOIN AS A MEMBER
at our special current offer of $25/yr and attend all our events for free
 ==>More on the Songsalive! calendar<== 
Missed our Raise The Vibration Show?
You can watch it now on our YouTube Channel! => https://www.youtube.com/watch?v=9ML2M56bjwY
Don't forget to Like and Subscribe! Songsalive! songwriters came together from all around the world to raise the vibration of our planet and come together to sing songs in the key of positivity. Raise The Vibration performers from Songsalive! featured:
Gilli Moon  
J Walker 
Seth Hilary Jackson  
Jimi Yamagishi
Will Underwood 
Dave Strauss
Nico Rizzuto
Steven Archdeacon 
Launnie Ginn 
Randy Anagnostis 
Songshop
We're looking for great songs and songwriters to fill some pitches. Here's a taste of what's backstage...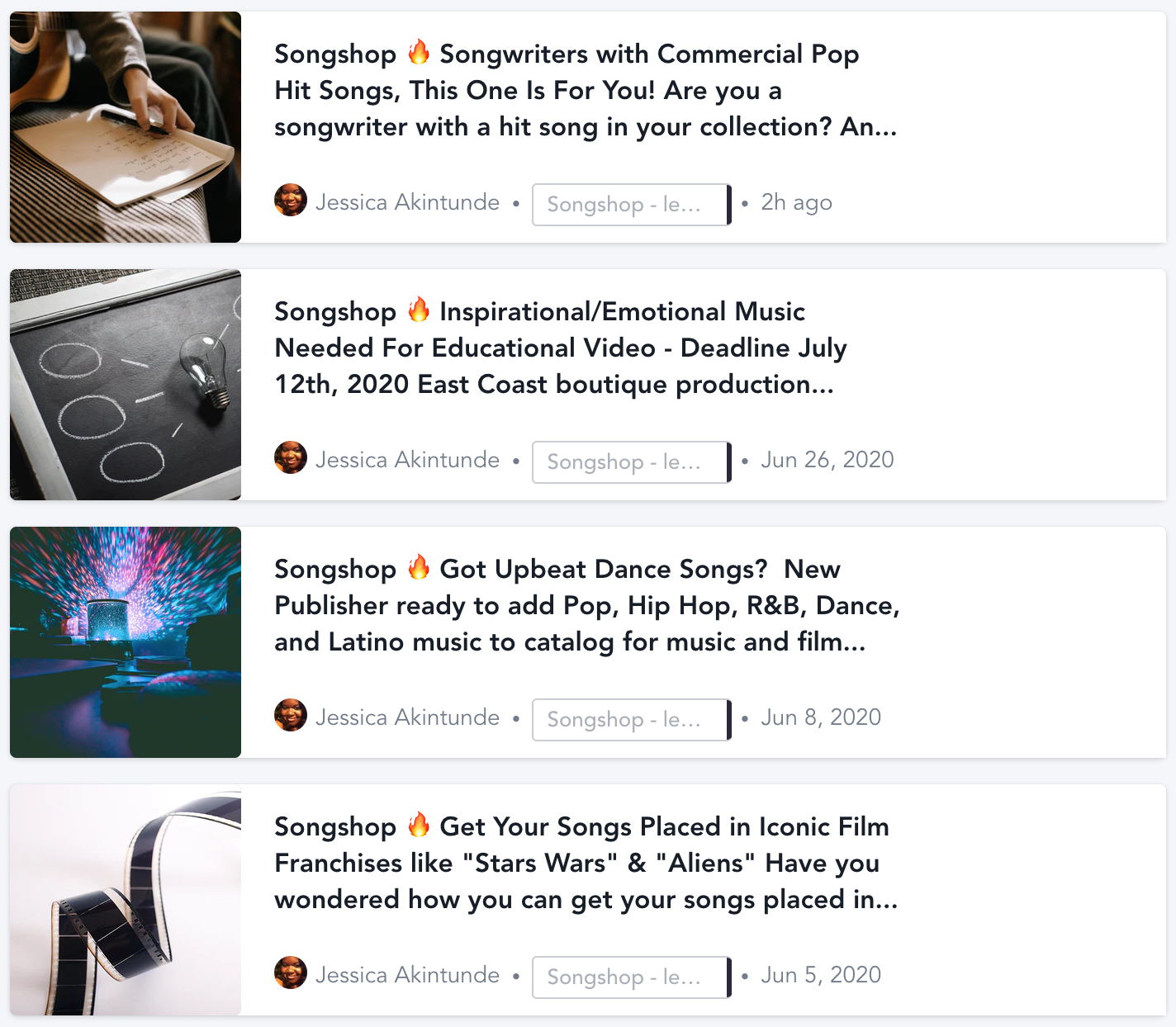 Songshare - Get Constructive Feedback On Your Songs
 ❤️🔥Create a new POST
backstage
with your 
most recently written song
 - include lyrics and a link to listen + write what kind of feedback you are needing - and our Community will Comment on the post with your feedback and critique.
Songcraft - tips on co-writing and split sheets
Take control of your learning and power up with some light and heavy listening, watching and reading - on demand content available 24/7 - in your own time, at your own pace -  self-service access to some of the best songwriting and music biz CONTENT from our Master teachers. 
 New 🎬Article Available for YOU 🎉
Learn about Co-writing and Split Sheets - some good tips and best practices.
Members of the month
Top members of July - Continuing in the tradition of calling out our Members who achieve the highest engagement in our Backstage are, ..... drum roll....
 Keep up the great community engagement!
You could land here if you regularly visit our Songsalive! backstage and engage with your fellow songwriters.
Welcome New Songsalive! Members
Remember
Join at our special $25/yr membership today - save $75 :) :) We Love You All
 and of course, our Members
Backstage
(web and a mobile app)