Musical Rockstar

Welcome to another edition of Songsalive! SONGNOTES, our regular newsletter for everything you need to know about the craft and business of songwriting.
Rhythm is the most basic component of music. Not all music has melody, but all music has rhythm, and you cannot have melody without rhythm. If you ever find yourself in a songwriting rut, try writing in a different meter than you are generally used to writing. For example, most of us typically write in 4/4 time. Try writing in 6/8 or 3/4 or maybe even 5/4 or 7/4. You will be surprised at what you create!
In this edition of SONGNOTES, we are featuring our partner,
Simplero
. Find out more about them and what they have to offer for our Pro Members below. We also have more Songshop opportunities, news, and information about our upcoming events!

READ MORE BELOW...


_____________________________________________________
Songshop opportunities
Get song leads where music business professionals (record labels, publishers, film producers and music supervisors) hunt songs from the Songsalive! song pool. Also, listings of cool gigs, jobs, music and marketing opportunities. We give you the contact directly. No screeners, no walls. Direct songwriter to business pitch.
New Songsalive! Songshop Leads for Pro Members:
Music Library Seeks Instrumental Music & Vocal Tracks ASAP

New Label Invites Demo Submissions

Composer Needed Immediately For Short Film

Romantic/Action/Drama Scores Needed Immediately For Placement


(Don't have access yet? That's because Songshop is released to you after a week of being a member.)
_____________________________________________________

Songsalive! Partner of the Month: Simplero


Simplero is an awesome marketing tool that we think you can use too. They are sponsors of Songsalive! and we're proud to feature them. For any of you looking to have save reasonable costs on a mailing list, Simplero works like mailchimp, aweber and other lists where you can create one to several mailing lists eg my fans, media, music business, and so forth). But what's cool is you can also create auto-responders. That means, emails can be scheduled to go out on day 1, or later, automatically, from the day they sign up. Plus, Simplero offers the ability to host your online courses, programs, or even a membership site - all in the one portal - this is awesome for any music or songwriting teacher or author out there who wants to develop a business to sell and market. We use Simplero now for our Songsalive! list, membership and backstage management. All in one. We're very happy. Our President, Gilli Moon, also uses it for her coaching and online programs. Watch Gilli Moon's interview with Simplero founder, Calvin Corelli, talk about Simplero. Watch here.
==>Take a look at how Simplero can work for you<==
Access discounts fromour Songsalive! Partners in MARKETPLACE (Songsalive! Pro Members
click here
).
Join today to get inside Backstage
________________________________________________________

Upcoming Songsalive! Events
==>Go to our Calendar for all Events Details<==
Saturday, June 25
Orange County Songsalive! Songwriters Workshop
Songwriters Saturday Night Live Los Angeles

Tuesday, June 28
New York Songsalive! Showcase & Open Mic

Tuesday, July 5
New York Songsalive! Showcase & Open Mic

Tuesday, July 12
New York Songsalive! Showcase & Open Mic
Wednesday, July 13
Chicago Songsalive! Songwriters Workshop
Sunday, July 17
Los Angeles Songsalive! Songwriters Workshop

Tuesday, July 19
Orange County Songsalive! Showcase
New York Songsalive! Showcase & Open Mic
_____________________________________________________
Latest Headlines from our Blog roll
Songsalive!, the largest international non-profit organization supporting, promoting and educating......
The most important business ingredient in being a Songwriter is building relationships. Why do we......
Upcoming Songsalive! EventNEW YORK SONGSALIVE! SONGWRITERS SHOWCASE & OPEN MICStick out your......

 More at tumblr



WCM songwriters picked up 26 Most Performed Song of the Year awardsThe post Warner/Chappell Named Publisher of the...




Bollore became Chairman of Canal Plus nine months agoThe post Vivendi's Vincent Bollore to step down as Canal Plu...


'We look forward to putting this legal matter behind us'The post Led Zeppelin cleared in Stairway To Heaven copyrig...


Proceeds will go to the Orlando Victims Fund and Galop, UK LGBT anti­-violence and abuse charityThe post London Ga...




________________________________________________________
Advertise with Songsalive!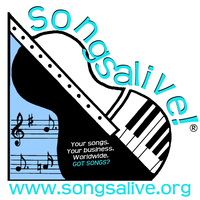 If you have a product or service tailored for SONGWRITERS, we can help you market it through our vast network. Songsalive! is the largest international nonprofit organization supporting, promoting and educating songwriters and composers worldwide since 1997. We have a dedicated readership of more than 20,000+, through our mailing list, social networks, and membership and nearly 830,000 visitors to our website www.songsalive.org to date.
We are also a non-profit 501c)3) organization. By advertising with us, you help us in our efforts to support songwriters, while we help you get the message across.
Our Audience: Visitors, subscribers and members include music lovers, songwriters, composers, musicians, artists, attendees at our live showcases, and other music industry professionals from all over the world, representing all genres of music. Our primary target audience is: songwriters and composers.
Get involved as a Songsalive! Sponsor. We have a host of music business and community supporters who provide us sponsorship support to continue to do what we do. We are always looking for more of the community to be involved and in return we offer an amazing network of promotion, collaboration and connection with us and our members. Consider sponsoring Songsalive!, receive high level advertising, and help our non-profit efforts and community vision.

Advertise with us. Choose from a combination of advertising through our mailing list, monthly magazine, discussion list, website, or social networks. You can either take up dedicated email blasts or add your ad to our existing newsletters and promotions. We also have a cool website advertising offer. Advertising starts from as little as $25. Get your message out to 20,000+ people on our mailing list, and thousands who visit our website on a weekly basis.
For more information on pricing and packages,

click here
________________________________________________________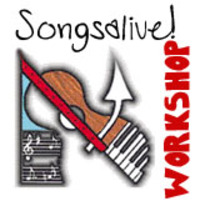 featured

Songsalive! event
ORANGE COUNTY - June 25th Orange County Songsalive! Songwriters Workshop - "Getting People Out to Listen"

TOPIC FOR THE SECOND HALF:
"Getting People Out To Listen"
Getting people to know about your live gigs is one thing – getting them to actually leave their homes and come see you is even better. How do we motivate people to support live music?

Hosted by: Rod O'Riley
Rod O'Riley is the writing and performing name chosen by the humble and ordinary Rodney Dean Stansfield.  RDS is a guitar seller by day, songwriter by night, and many other things in the hours in between.  A native of Los Angeles, raised in his parents' native Vancouver, BC, and schooled all over the West Coast.  Currently learning the fine art of bass playing, producing, and letting the computer take care of the hard parts.  Active as an organizer in science fiction fandom, he finds time (somehow) to be an activist for environmental and political causes.  And, of course, for the continued viability of live music and the venues that support it.  In other words, Rodney is a consummate dabbler.  And he is also Chapter Coordinator in Orange County for Songsalive! an international songwriting organization.
********************************
WHEN: LAST SATURDAY OF THE MONTH

NEXT: Saturday, June 25, 2016
TIME: Starts 6:30 pm SHARP. Ends at 9:00 pm. Please be on time. Late arrivals are not supported. You need to come for the whole event!
WHERE: SPIRES RESTAURANT

13030 Goldenwest Ave.
Westminster, CA
Next to the 22 (Garden Grove) Freeway.
(Contact at end)
COST: Free for Songsalive! Pro Members. Non-members pay a donation of $10 to our non-profit efforts. Did you know that our team are volunteers? Lots of sweat and love in this production!

****************************** 
RSVP is ESSENTIAL to PARTICIPATE.
You MUST RSVP in order to be considered for a song critique by 9pm Saturday before the workshop. http://www.meetup.com/songsalive (Please note that being a member of Meetup.com does not constitute being a Pro Member of Songsalive! )

FOR MORE INFORMATION AND TO RSVP

________________________________________________________





FROM THE HEART 

Rhythm is something you either have or don't have, but when you have it, you have it all over.
-Elvis Presley



Go see our fresh new website look and feel at www.songsalive.org

Not a member yet? TRY Songsalive! for just $1 here.
Thank you for reading!