Musical Rockstar

Welcome to another edition of Songsalive! SONGNOTES, our regular newsletter for everything you need to know about the craft and business of songwriting.
Summer is just around the corner here in the United States, and it is a good time to re-evaluate those songwriting goals that you made as part of your New Year's resolutions. How far have you come? How far do you need to go? What obstacles have you come up against? How can Songsalive! help you? Simply hit reply to this email and let us know!

In this edition of SONGNOTES, our Long Island coordinator, Steven Archdeacon, is our Pro Member Spotlight. Visit www.songsalive.org/shine for more information on his latest project and how you can help. We also have more Songshop opportunities, news, and information about our upcoming events!

READ MORE BELOW...


_____________________________________________________
Songshop opportunities
Get song leads where music business professionals (record labels, publishers, film producers and music supervisors) hunt songs from the Songsalive! song pool. Also, listings of cool gigs, jobs, music and marketing opportunities. We give you the contact directly. No screeners, no walls. Direct songwriter to business pitch.
New Songsalive! Songshop Leads for Pro Members:
Label Seeking Music for Video Game Radio Station

Composer Needed Immediately For Indie Feature Film

High Energy Tracks Needed Immediately For Placement

UK Music Library Seeks to Sign New Composers ASAP


(Don't have access yet? That's because Songshop is released to you after a week of being a member.)
_____________________________________________________

Songsalive! Pro Member Spotlight: Steven Archdeacon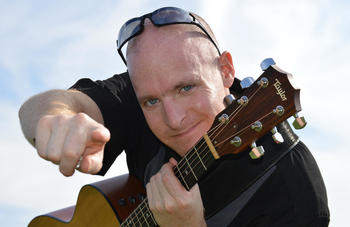 We are all excited about  - Steven Archdeacon - featured for the Songsalive! Pro member Spotlight for June 2016.

Steven has a new Kickstarter project, the LOVE & CONNECTION PROJECT (through Music), to help him raise money to record his next album and to spread LOVE, HAPPINESS, and CONNECTION through music! If you can pledge or share, it is greatly appreciated! Thanks in advance!

Enjoy the video explaining his project HERE and an excerpt from his interview below!


Tell us about your recordings and what's in store next for you:

Steven: I released my album entitled, "No Turning Back," in 2010 which is dedicated to my father who passed Feb. 15, 2008 and that album means more to me than anything I've ever done in my life. It was my way of dealing with the pain of losing my father as music has been (and continues to be) my best therapy. Right now I'm working on my KICKSTARTER project called the LOVE & CONNECTION PROJECT (through Music) in order to raise money to record my next album entitled "Frame of Mind" so I can keep making music and spreading happiness, love, and connection through music. It's my mission to play music til the day I die and affect as many people as possible in a positive way! This project will help me do that as music is like breathing and breathing is LIFE. Therefore, MUSIC=LIFE! Here's the link to check out the project: https://www.kickstarter.com/projects/archdeaconmusic/the-love-and-connection-project-through-music It's all about helping one another out and being kind to each other. So even if you can't pledge anything just simply do something nice for someone today and make someone smile! :) Also, just recently I got the opportunity to sing the National Anthem at MetLife Stadium (where the NY football GIANTS play) for Monster Jam and it was definitely the most amount of people I've ever sung in front of as there was about 50,000 people there. It was a GREAT experience! My ULTIMATE goal is to sing the anthem at MetLife Stadium at a NY GIANTS game in dedication to my father! I look forward to what the future holds and I can't wait for that day to come as it will truly be a dream come true! Here's the link to the National Anthem: https://www.youtube.com/watch?v=XtZLPh91qFw
READ MORE OF  STEVEN ARCHDEACON'S INTERVIEW HERE
________________________________________________________

Upcoming Songsalive! Events
==>Go to our Calendar for all Events Details<==
Saturday, May 28
Orange County Songsalive! Songwriters Workshop
Songwriters Saturday Night Live
Chicago Songsalive! & GoGirlsMusic Bi-Monthly Showcase

Tuesday, May 31
New York Songsalive! Showcase & Open Mic

Tuesday, June 7
New York Songsalive! Showcase & Open Mic

Tuesday, June 14
Songsalive! Sponsored Event: SyncSummit New York
New York Songsalive! Showcase & Open Mic

Wednesday, June 15
Songsalive! Sponsored Event: SyncSummit New York

Sunday, June 19
Los Angeles Songsalive! Songwriters Workshop
_____________________________________________________
Latest Headlines from our Blog roll
When I was young, I wrote dozens and dozens of songs, and didn't really know if they were......
Upcoming Songsalive! EventCHICAGO SONGSALIVE! & GOGIRLSMUSIC SHOWCASE AND OPEN MICBe a part of......
Heading into the early summer (or the hotter part of spring?) Songsalive! Orange County met once......

 More at tumblr


Greater China agreement signals wider commitment to VR from majorThe post Now Warner Music makes virtual reality mo...
Up to six people can enjoy premium on a single account for $2.50 a month eachThe post Spotify quashes Apple Music&#...
Duo join Sony-owned company's European HQ in LondonThe post The Orchard hires Lucy Blair and Nikoo Sadr in the UK a...
Meanwhile, Spotify reveals new $9.99 for three months dealThe post YouTube Red (and Google Play Music) goes cheap w...
________________________________________________________
Songsalive! Community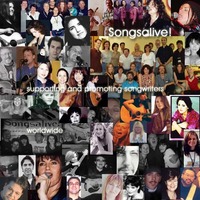 Life just gets better when you're part of a kindred community. Songsalive! has an amazing songwriter community worldwide, and we started back in '97. Join a giant international database of songwriters and songs online, and attend in-person chapter events, collaborate in-person or virtually, and be surrounded by kindred creative people who elevate, inspire and empower you.
Would Your Business Like To Partner With Songsalive!?
Find out about our Partner Program
Not a Pro Member? Find out more and
Discover MORE Member Benefits - Click Here

________________________________________________________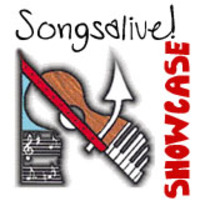 featured

Songsalive! event
CHICAGO - May 28th Chicago Songsalive!/GoGirlsMusic Showcase & Open Mic




Be a part of the Songsalive! & GoGirlsMusic Chicago Showcase & Open Mic!!!


WHEN: LAST SATURDAY OF EVERY OTHER MONTH

NEXT: Saturday, May 28, 2016

TIME: Showcase starts at 8:00PM.

Sign up for open mic from 8:00-9:00 PM.

Open mic from 9:00-10:00 PM.


WHERE: BORELLI PIZZA

2124 W. Lawrence

Chicago, IL 60625


COST: FREE. All ages. Open to the public. BYOB. Please order food to support the venue. 

Come support original music in an intimate setting!

**************************************************************

ARTISTS PERFORMING:

REBECCA F.

Rebecca F.'s roots in the Chicago live music scene go back to 1998, when she stalked bustling venues to share her tunes.  In 2000 her original songs caught the ear of R&B legend R. Kelly at the now-razed Chicago Trax Recording Studio, resulting in a development deal with the Grammy winner's Rockland Records until 2002. After completing a Master's in English Literature, Rebecca F. wrote, recorded, and produced the EP "It's All About You" (2006), which resulted in a copyright infringement lawsuit against Lady Gaga (2011).  Her autumn 2014 essay, "Why You Should Care That Lady Gaga's Suing Me for $1.4 Million" touched a nerve among songwriters, musicians, and world citizens fed up with the global corporate monopoly on culture. Rebecca F.'s upcoming rock album is currently under production with John Abbey at Kingsize Sound Labs.  Drummer Kris Myers (Umphrey's McGee) lends his gifts to the groove.    www.RebeccaF.com


HOSTED BY: 

PHIL BURNS

Comedian at Large

***************************************************************

This Songwriters Showcase is a joint effort between:


SONGSALIVE!

The largest international non-profit membership organization and social community for songwriters and composers, since 1997. www.songsalive.org


GOGIRLSMUSIC

GoGirlsMusic.com is the oldest and largest online community of indie women musicians. Our mission is to promote, support and empower indie women in music.  www.gogirlsmusic.com


READ MORE
________________________________________________________





FROM THE HEART 

Balance is key. Balance is a virtue. Balance is next to godliness, maybe. We should all aspire to better balance. Too much of what is said in this world is one-sided, and we need more balance - in our speech, in our music, in our art, in everything.
-CeeLo Green



Go see our fresh new website look and feel at www.songsalive.org

Not a member yet? TRY Songsalive! for just $1 here.
Thank you for reading!