Musical Rockstar

Imagine a world where you could write songs every day, and people would listen to them? Imagine if every song you wrote was a hit, and sky-rocketed your career to the world stage? We at Songsalive! strive to provide the support, education and promotion to get you to that place.
It's been a busy and fervent summer here in the U.S and we're just getting ready for Fall. Along with that, some cozy shows with original artists around the globe, performing with us on some awesome stages. We also have a few great conferences coming up that songwriters can benefit from, including the Taxi Road Rally in Los Angeles, and early '16, the Ascap Songwriters Conference. We've been attending the Sync Summit's too, and noticing some fab songwriting competitions for your attention.
Read on for some great opps, drops, and props from Songsalive! Love you all,..
________________________________________________________
MUSIC INDUSTRY NEWS
________________________________________________________

WE ARE LISTENING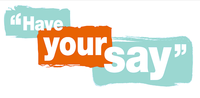 Recently we sent out a Survey and boy oh boy, are we listening. We've had some great feedback so far. As we head into our 18th year as a non-profit songwriters support organization, we are looking to gather some feedback from you about Songsalive! and how we can serve better. If you have not yet done so, it would mean A LOT if you could take 5 minutes to fill out our Survey. Fill in the Survey and you may win a $25 Amazon Gift Card - give us your best feedback (good or bad) and you are in the running...
________________________________________________________

UPCOMING EVENTS
New York Songsalive! Showcase & Open Mic
Sunday, November 15
Los Angeles Songsalive! Songwriters Workshop
Tuesday, November 17
Orange County Songsalive! Showcase
New York Songsalive! Showcase & Open Mic
Tuesday, November 24
New York Songsalive! Showcase & Open Mic
Saturday, November 28
Orange County Songsalive! Songwriters Workshop
Songwriters Saturday Night Live Los Angeles
________________________________________________________

LATEST SONGSHOP LEADS
Click To Read More
________________________________________________________

SONGSALIVE! NEWS
» Event: Songwriters Discuss Getting the Most from Your Lyrics at Orange County Songsalive! October Workshop #songwriting #music
» Songsalive! Sponsored Event: Unsigned Only Music Competition - Deadline: March 16, 2016 #songwriting #music
» Review: WHOLE-istic Approach to Hit Songwriting at October Los Angeles Songsalive! Workshop #music
» Songsalive! Sponsored Event: International Songwriting Competition 2015 - EXTENDED DEADLINE: November 5, 2015  @intlsongcomp

 Pro Member Spotlight: Dan Schteingart  #GRAMMY #songwriter

» Pro Member Spotlight: Annette Conlon #GRAMMY #songwriter

________________________________________________________
SPOTLIGHTS

International Songwriting Competition 2015 - EXTENDED DEADLINE: November 5, 2015
Now is your chance to enter what the NY Times calls "the songwriting competition to take note of," and for a chance to share in over $150,000 in cash and merchandise. ISC is one of the most respected songwriting competitions in the world, renowned for having the most prestigious celebrity and industry judges, which this year include Tom Waits, Lorde, Bastille, Kesha, Bill Withers, Moby, Boyz II Men, Hardwell, Shakey Graves, Sara Evans, Keb Mo, Daddy Yankee, Pat Metheny, Robben Ford and many more; plus top industry executives from record labels including Atlantic, Warner Bros., Epic, Elektra, Vanguard/Sugar Hill, Sony, Tommy Boy, Glassnote to name a few. Past winners include Vance Joy, Goyte, The Band Perry, Passenger, Bastille, Kasey Chambers and Andrew Bird.  
To find out more about this Songsalive! Sponsored event go to this great spot.


Unsigned Only Music Competition - Deadline: March 16, 2016 - a unique music competition designed for solo artists, bands, and singers all over the world who are not signed to a major label record company or any of its affiliates, subsidiaries, or imprints. Offering over $100,000 in cash and prizes, the goal of Unsigned Only is to find an outstanding, talented performer that needs to be discovered. Unsigned Only not only offers the Grand Prize winner $20,000 in cash, but also puts them in direct, personal contact with the influential record label executives who are the ultimate decision-makers. 
To find out more about this Songsalive! Sponsored event surf this page.


  Lead Sheet Take Down Service - transcribes audio recordings into sheet music. For those songwriters who do not know music theory well enough to engrave their own sheet music, we will listen to your .mp3 file and transcribe a lead sheet (i.e., MELODY, LYRICS, CHORDS), so that the songwriter may showcase the song to other music professionals. With your sheet music, you are free to sell your sheet music to your fans or give it away free with the purchase of your album. Use it to register your song with the U.S. Copyright Office. Songsalive! Pro Members receive 10% off. 
Songsalive! Partner Categories
________________________________________________________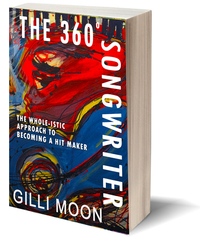 There is a song; and there is a Hit Song. Which one do you want to write? Are you a Hit Song Maker? The 360 Degree Songwriter analyzes what is a "Hit Song", covering Gilli Moon's Hit Song Recipe - a collection of special ingredients that makes up the "Hit Song" sauce. This analysis will help you as a songwriter gain a clearer path on how to write a "Hit" song and why you should at least write one for your catalog. Who knows, once you get hooked, you may realize that all your songs can be Hits! But songs aren't Hits just in the writing. This book focuses not just on songs, but you as the songwriter. This is where my coined phrase, "the 360º (Degree) Songwriter" comes into play. You'll discover the mindset you need in order to write the Hit songs, deliver them to the ears and minds, and jettison them, and you, towards success. You'll also receive tips on marketing, branding and networking in the music business, including an in-depth chapter on licensing and publishing your songs. By the end of this book, you'll have your Writing Recipe book, and you'll be able to determine whether you're up to playing the music business game to succeed as a professional, consummate, 360º Songwriter. Through my carefully crafted strategies, you'll give your SONG the BEST SHOT. Actually, a SLAM DUNK.  Get your copy at www.songwritercoach.com 
________________________________________________________

FROM THE 

Life is meant to be written as you take each breath each day. Write on!

Gilli Moon
President