Rockstar

Greetings to all the wonderful songwriters and composers around the world. And welcome to another edition of Songsalive! Songnotes > our monthly newsletter for everything you need to know about the craft and business of songwriting. 
In this edition, we talk about the our upcoming Songsalive! events this weekend: June 24th Orange County Songwriter Workshop, June 25th virtual Songsalive! Songwriters' Workshop, our latest songcraft content, and member shoutouts.  
All below, read on!
Virtual event THIS SUNDAY June 25th 2023 10AM PST

Join from anywhere in the world in the comfort of your home 
Join us Sunday June 25th for our June Songwriters' Workshop, get your songs critiqued/workshopped in an intimate, safe online environment, with songwriters from all corners of the globe.
Be Sure to RSVP under EVENTS https://members.songsalive.org/events THIS IS A VIRTUAL EVENT! Attend in the comfort of your home via Zoom. Participate from anywhere in the world. (* Check your local timezone here)
🗣 RSVP is essential for this event! - RSVP in Songsalive! Backstage    
This event will offer a Song Critique Session + Music Industry Discussion - focusing on in-the-round song critique where Songsalive! and each other provide feedback and positive critique, sharing insights on how to take your song to the next level. 
Steven McClintock will listen & give feedback to your songs and talk about relationships and how important they are in the business of songwriting, demos, and how to prepare for future success.
Steven McClintock is a singer, songwriter, producer, and publisher. With more than 50 years in the music business, he's created more than two-hundred commercials for TV & radio. He's also been a staff writer at Island Music (Lionel Conway), The Welk Group (Lawrence Welk/Dean Kay), George Tobin Music, Sony ATV, Ash Street Music, and McJames Music in Los Angeles and Nashville. His songs have sold over 20 million records worldwide, had over 60 million digital streams, several #1's like "If Love is Blind," and Billboard songs yielding gold and platinum records. Steven and partner Tim James Auringer formed McJames Music, Inc. and 37Records and have resulted in multi-artist productions with artists including: Johnny Cash with Hank Williams Jr., Tiffany, Andy Williams, The Nelsons, Michael Peterson, Shiny Toy Guns, and many more.
Come ready with your songs for critique and feedback! 
COST: Free for Songsalive! Members.
RSVPs and details are only available at Songsalive! Backstage for Members
---
 Calling all Socal Songwriters ☀️ RSVP for the Orange County Monthly Songwriter Workshop   
In person event THIS SATURDAY June 24th 2023 6:30 PM - 8:30PM PST
Socal songwriters, musicians, & music creatives it's time once again for the Orange County Songwriter Workshop! Join a talented group of local songwriters as they listen to their latest projects (live or recorded) and try to help each other make each one the best that it can be.
Bring along 10 copies of your current project's lead sheets (and some friends if you like!), get some dinner, and listen in the round to what they've been working on. 
LOCATION
Goldenwest Diner
13030 Goldenwest Avenue
Westminster, CA 92683
---
Catch up on our Songcraft Content 🎬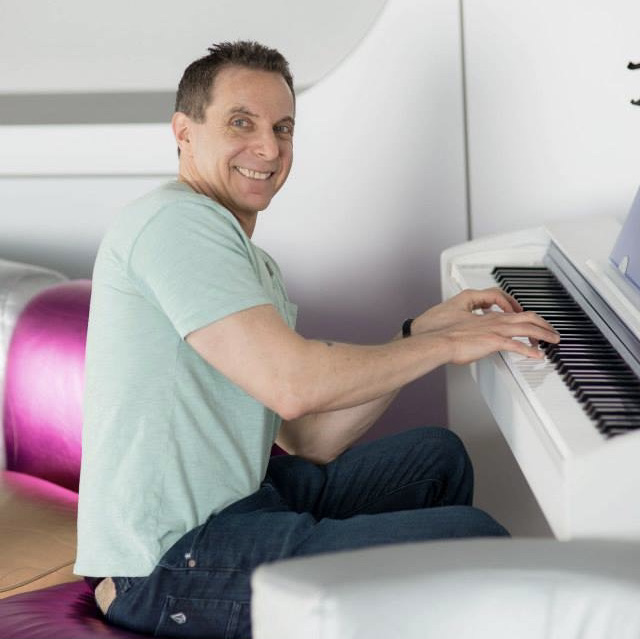 Songsalive! Presents - Song Feedback, Co-writing, and RUN TO YOU (Whitney Houston) - with Jud Friedman. Watch this On-Demand Video as Jud talks about the importance of co-writing & how it works and shares his experience writing & recording Whitney Houston's "Run to You" from The Bodyguard.
We've captured his talk on video for our members wherever you are in the world, where you can watch it on demand in your own time, at your own pace.
Grab Our Swag - Wear Songsalive! 

Support our 501c)3) Non Profit organization and buy a t-shirt or hoodie. All donations are tax-deductible. 
---
Members of the month
Top members of June - Continuing in the tradition of calling out our Members who achieve the highest engagement in our Backstage are, ..... drum roll....

 Keep up the great community engagement!
You could land here if you regularly visit our Songsalive! backstage and engage with your fellow songwriters. 
Welcome New Songsalive! Members