Hello Rockstar
Welcome to another edition of Songsalive! Songnotes >  our crafty newsletter for everything you need to know about the craft and business of songwriting. 
September in the northern hemisphere marks the slow beginning of Fall.  It's a great time to start thinking about focus, writing and collaborating, and finishing those projects for the remainder of the year that you wanted to do. We had a lovely Songcamp (co-writing day) in LA not too long ago which really reminded me of what we're all about - community and collaboration. Take a look at the 3 mins video. Below are some great creative things happening at Songsalive! that can FEED FALL for you.
Quick summary of Songsalive! September
- No Los Angeles workshop for September. Skipping and will resume in October. // Showcases resume soon.
- Great Free Songsalive! Showcase event in Orange Country Tues Sept 11, tomorrow -. come support our songwriters at the Showcase.
- Taxi Road Rally coming up in November
- Awesome article, if I do say so myself, on publishing and licensing in Backstage Songcraft.
- Songsalive! Summer Song Challenge has been extended till Oct 31, so get your co-writing on to win a $100 Amazon gift certificate!
- Fabulous Leads this month for your songs at Songsalive! Songshop - bunch of songs and songwriters needed across many genres for film, TV, publishing and artist cuts.
- Member promotion opportunity - refer other songwriters to Songsalive! and you get massive international promotion and key industry song critiques.

Read on and enjoy.
xo,
gilli moon
President Songsalive!, and songwriter.
P.S. Come join Songsalive! as a songwriter member and gain opportunity, hone your craft and find your community.  https://members.songsalive.org
Upcoming Songsalive! Events
RSVP in Members Backstage to gain free entry
or go to  Los Angeles Meetup - more info for LA and OC events
Featured Event
Songsalive! Orange Country Showcase - Free Event!
Listen to original music by our amazing singer/songwriters.

Featuring talented songwriters from around the globe, the Songsalive! Showcases are the best industry secret, a great happening all around the world. Songsalive! Showcases are a very cozy, intimate and acoustic environment where media and music industry representatives often drop by to check out the latest talent.

Showcase your music and support our national and international live events and showcases presenting songwriters and artists of original music. Showcases are quality entertainment songwriter performances around the country. All members are eligible to perform at a Songsalive! showcase based on availability, schedule and of course, your talent!

WHEN: SECOND TUESDAYS OF THE MONTH

NEXT: TUESDAY SEPTEMBER 11, 2018
TIME: Starts 7:30 PM. (Ends 8.30pm)

WHERE: SAM ASH MUSIC STORE
14200 Beach Blvd.
Westminster, CA 92683
http://www.myspace.com/37samash

COST: FREE and open to the public. Join us for an hour of free music, free coffee, and free snacks!

Apply to Showcase in our Members Backstage https://members.songsalive.org 

For more information, visit http://www.meetup.com/songsalive
 ARTISTS PERFORMING:
Bobbo Byrnes

Singer & Strummer Bobbo Byrnes has been writing, recording and touring for over 2 decades. He's been compared to Springsteen and The Replacements, he's won awards, released 7 cds, he's fallen off of 2 stages and was once hit by a bus. He is inspired by an open road, a jangly guitar, any paragraph by Kerouac, a nice pair of boots and long rambling lists of things. http://www.thefallenstars.com/

Popoki House

Popoki House formed in 2015 in Long Beach, California, the unlikely love child of multi-instrumentalists and vocalists Katie Blanchard and Taeri Schiffman, partners in both life and music. Popoki House is the alchemical magic that occurs when two old krazy cat ladies with completely different experiences of music merge to create the unique and entertaining blend of folksy Americana recognized today as the "Popoki House sound". From classic covers to folksy originals, Popoki House's lush harmonies and brilliant instrumental work creates a rich tapestry within dynamic arrangements that remind listeners of a cross between the Indigo Girls and the Grateful Dead, harkening back to folk singers and songwriters of the last century. https://spark.adobe.com/page/TQxK3k12MEPNw/
 Key Community Events
Taxi Road Rally
Great songwriting conference in Los Angeles that offers free entry to those who are members of Taxi who we support. 
Songsalive! president, Gilli Moon, will be there with a book booth (sharing her book, The 360 Degree Songwriter and some other treats) and conducting several seminars on Hit Songwriting and music career advancement. Register at Taxi.com to participate and you will get 2 free passes.
Got Songs? Latest Songshop leads
Get your songs out there: Get song leads in our Songshop program, where music business professionals (record labels, publishers, film producers and music supervisors) hunt songs from the Songsalive! song pool.  Who's on the hunt in backstage today? See below
How to pitch? 
Log In to Backstage. Tap on MENU (top right), Tap on Topics, Tap on SONGSHOP





Log In to Backstage. Tap on MENU (top right), Tap on Topics, Tap on SONGSHOP
Songsalive! Summer Songwriting Challenge extended to Oct 31, win $100
Join the Summer Songwriting Squad and challenge your writing skills.

1. Pair up with 1 other in our Squad.
2. Write a NEW song with Summer in the title
3. Write lyrics and music that inspire us about summer
4. Post the song on our Summer Songwriting Squad backstage
5. Win a $100 Amazon gift card (Judges announced soon)
ends  - Oct 31 (extended!)
http://bit.ly/SongsaliveSummerSongChallenge 
 Get your learning on...Songsalive! Songcraft

3 Awesome new Songcraft content available
Shelly Peiken on Confessions of a Serial Songwriter - Grammy nominated songwriter tells us about songwriting from the bottom up, Shelly style; the creative process and how songwriting changed her life; where songs ideas come from and how to develop them. This is a 40 minute video of an in-person guest appearance at a Los Angeles Songsalive! Workshop that you can watch in your own time and. at your own pace, any time.

Demystifying the song copyright process - Many songwriters do not understand about Copyright. But it is the THE most important thing to know, and the least amount of hassle to learn it. When you write a song, it is your intellectual property. It is yours. But how do you protect others from stealing your ideas or how do you prove that you wrote it in a court of law? Songsalive! is going to demystify 6 song copyright assumptions for you and respond with simple truths. 

Song publishing and licensing 101 - If you are a songwriter in the current music business landscape, you are in a fabulous position to be the puppeteer in your own career, controlling and winning in music licensing. Read this article to buckle down on all the details you need to ramp up your publishing and licensing career.
Have you watched videos in Songcraft yet?
Self-led online learning through an amazing ONLINE VIDEO SERIES. Take control of your learning and power up with some light and heavy reading! Self-service access to some of the best songwriting and music biz articles as well as watch videos from our Master teachers. Topics include songwriting, lyric writing, pitching and the BIZ! We created this because many of our members are not near a chapter to attend an in-person workshop. So we deliver it to you virtually. How cool is that?! How does it work? Videos and online content are posted under Songcraft in our backstage app, to up your craft and music biz know-how. New content added regularly. Includes some courses valued at over $150 each elsewhere. Get your headphones on, grab a notebook and turn up the volume. 
WATCH: Log In to Backstage. Tap on MENU (top right), Tap on Topics, Tap on SONGCRAFT
Songsalive! program spotlight: Marketplace
Looking for a collaborator ?
Looking for a gig?
Looking for a place to crash on tour?
Offering a gig?
Offering co-writing time?
Offering a couch?
Offering something that can help another?
Post with "Looking for..." or "Offering" on Songsalive! MARKETPLACE.
Backstage community
 You could land here if you are a member, and are active backstage.
 Top Posts
Seth Jackson How Sorry SongShare Critique Post
Donny Grace Don't You Just Hate It
Denise Tefft asked - Is there anywhere I can find out about song licensing? Thanks, Denise Continue Reading
It's a party in our new songwriters' mobile app for on-the-go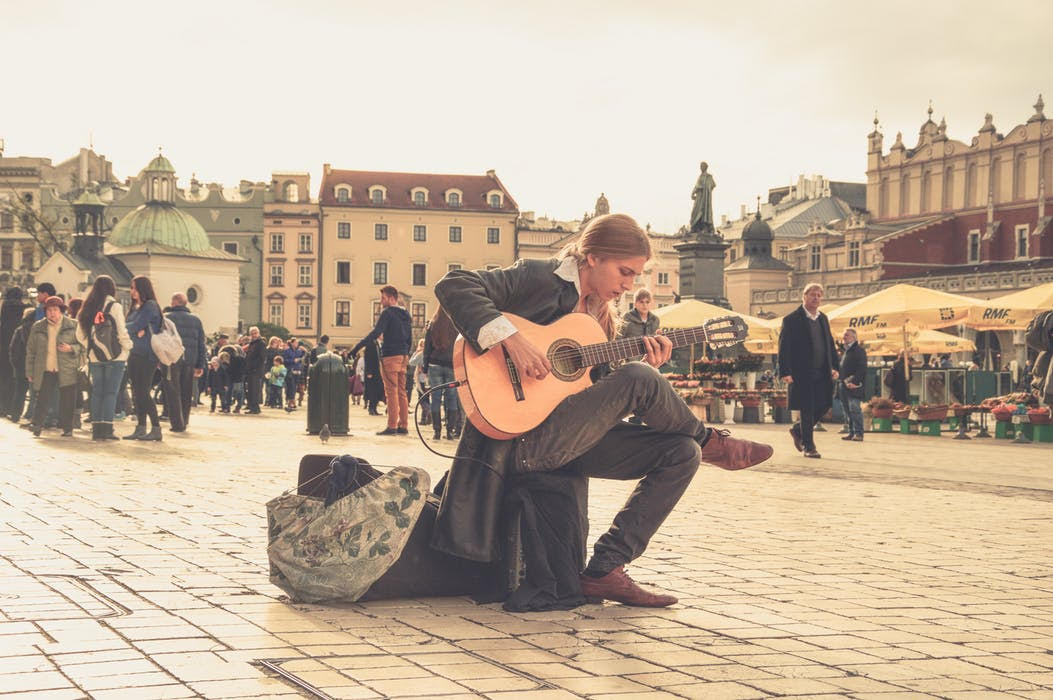 We are having a PARTY in the new Songsalive! Backstage App.
Don't miss it. Bookmark and log in at www.songsalive.org (tap Log In top right) or directly here - also now on Mobile for both IOS and Android phones. Woot! That IS a party! You can be literally on-the-go and never miss out.
What are we celebrating daily backstage?
1) daily song critiques/feedback by a hundred songwriters literally giving you helpful feedback and positive critique on your songs.
2) daily inspirations to help your writing process
3) collaborations to write with nearby members
4) RSVP to our in-person events, workshops and showcases
5) get DIRECT leads to pitch your songs to films, tv shows, labels (no middle-screener you get the contact)
6) many online 'Songcraft' video workshops of our guest music industry masters teaching excellence
7) Super Cool interface to chat, post, discover everything you want about the craft and business of music
...as so much more...
Not a member yet? 
TRY Songsalive! for 1 week free here.
 or log in
Thank you for reading!



Save
Save
Save
Save
Save
Save
Save
Save
Save
Save
Save
Save
Save
Save
Save
Save
Save
Save
Save
Save
Save
Save
Save
Save
Save
Save
Save
Save
Save
Save
Save
Save
Save
Save
Save
Save
Save

Save
Save
Save
SaveSpotify to double UK workforce as it moves to 60,000 sq ft London office
Company's team to up sticks to the Adelphi building near Trafalgar Square
The post Spotify to double UK workforce ...