Now for more Songsalive! news and opportunities... just one click, or attend an industry event, and it could be your lucky career break.
_____________________________________________________
New Songsalive! Songshop Leads
Additional Composers Needed ASAP For Film/TV Projects - Deadline: Feb. 2, 2016

Music Library Seeks Commercial EDM and Electronic Pop ASAP - Deadline: Feb. 1, 2016

Composer Needed Immediately For Indie Horror Film - Deadline: Feb. 14, 2016

Music Library Seeks New Composers Immediately - Deadline: Feb. 21, 2016

Label and Artist Development Company Hiring
________________________________________________________
Upcoming Events

Saturday, January 30
SONGSALIVE! & SONGNET & LAWIM Presents 2016 GIANT NEW YEAR PARTY – LOS ANGELES
Chicago Songsalive! & GoGirlsMusic Bi-Monthly Showcase
Tuesday, February 2
New York Songsalive! Showcase & Open Mic
Wednesday, February 3
New York Songsalive! Showcase & Open Mic
Tuesday, February 9
New York Songsalive! Showcase & Open Mic
Wednesday, February 10
New York Songsalive! Showcase & Open Mic
Tuesday, February 16
Orange County Songsalive! Showcase
New York Songsalive! Showcase & Open Mic
Wednesday, February 17
New York Songsalive! Showcase & Open Mic
Sunday, February 21
Los Angeles Songsalive! Song Critique Workshop with guest speak Mark Mazzetti (ex A&M A&R)
Saturday February 27
Orange County Songsalive! Song Critique Workshop
_____________________________________________________
Latest Headlines from our Blog roll
Exec first joined WMG 11 years ago. The post Mike Easterlin named President of Fueled By Ramen and Roadrunner appear...
Company is now less than a 400th of the size of live nation. The post SFX share price tanks 13.7% to under ten cents...
All three majors appear to have taken a slice of equity in the business. The post Universal, Sony and Warner license...
Grows 10m on its registered listener base last year. The post iHeartRadio surpasses 80m registered listeners appeare...
________________________________________________________
New Member Benefits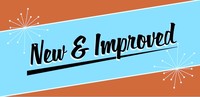 Songsalive!'s mission is to advance songwriters and composers globally. We provide social community, connection, support, opportunities, promotion and education, that elevate you as a writer, and give life to your songs.

What sets us apart is we have a large global community of songwriters, the only true international, cross borders, cross countries, non-profit organization for songwriters. At the same time we provide PERSONAL one-on-one service. We are here for you. We get to know you, get to know your songs, and get to know your needs.


Total access to our 'Songcraft' program - over 40 videos and online content that ups your craft and music biz know-how. New content added regularly. Includes some courses valued at over $150 each elsewhere.
Collaborative support group - access to contribute to, and receive support from, our exclusive member group made up of songwriters, composers, musicians, artists,... and... music business professionals.
Regular in-person and online live workshops, and Q&A sessions - to gain song critique, learn more, and answer all your questions.
Access to our Backstage Portal - to song leads (Songshop), the largest and longest list of our amazing songwriter resources (Marketplace), Post your songs for feedback (Songpool) and find other members in the Member Directory, plus SongsaliveU - some of the best songwriting and music biz articles as well as best seller books where you can quick start your own education. 
Opportunity to perform at our multitude of Songwriter Showcases across the globe, and we also connect you with many performance opportunities.
Be in the know: The latest songwriting business news and opportunities delivered to your inbox.
Discover MORE Member Benefits - Click Here
________________________________________________________


Featured Event - This Saturday! If you are in LA you don't want to miss this.
Miss David Bowie? We do too. But let's dance into 2016 no matter…
SONGSALIVE! & SONGNET & LAWIM Presents the 2016 GIANT NEW YEAR PARTY – LOS ANGELES
A celebration of original songs and songwriting
for all members and friends of Songsalive!, SongNet and LAWIM
WHEN: SATURDAY, JANUARY 30, 2016
WHERE: THE CORK LOUNGE
5043 Van Nuys Blvd, Sherman Oaks, CA 91403
(back of Corky's Restaurant)
FREE ENTRY!
Show Starts Early @ 6pm
kicking off with original songs from our organizations' songwriters in the first half
With time to let our hair down to live band karaoke in the later hours.
Win - Lucky Door Prize
+ Songsalive! Songwriter of the Year 2015 Award announced

RSVP FOR THE HOLIDAY PARTY on Facebook
Interested performers sign up at the link above

________________________________________________________
FROM THE HEART

Music is the movement of sound to reach the soul for the education of its virtue.
-Plato

Go see our fresh new website look and feel at www.songsalive.org

Thank you from Songsalive!