Rockstar

Greetings to all the wonderful songwriters and composers around the world. And welcome to another edition of Songsalive! Songnotes > our monthly newsletter for everything you need to know about the craft and business of songwriting. 
In this edition, we talk about the May 21st Songsalive! Songwriters' Workshop, new songcraft video featuring Jud Friedman, and our Get Hip To Our Squad article that shares tips & tricks on how to navigate the Songsalive! Backstage App. 
All below, read on!
Virtual event THIS SUNDAY May 21st 2023 10AM PST

Join from anywhere in the world in the comfort of your home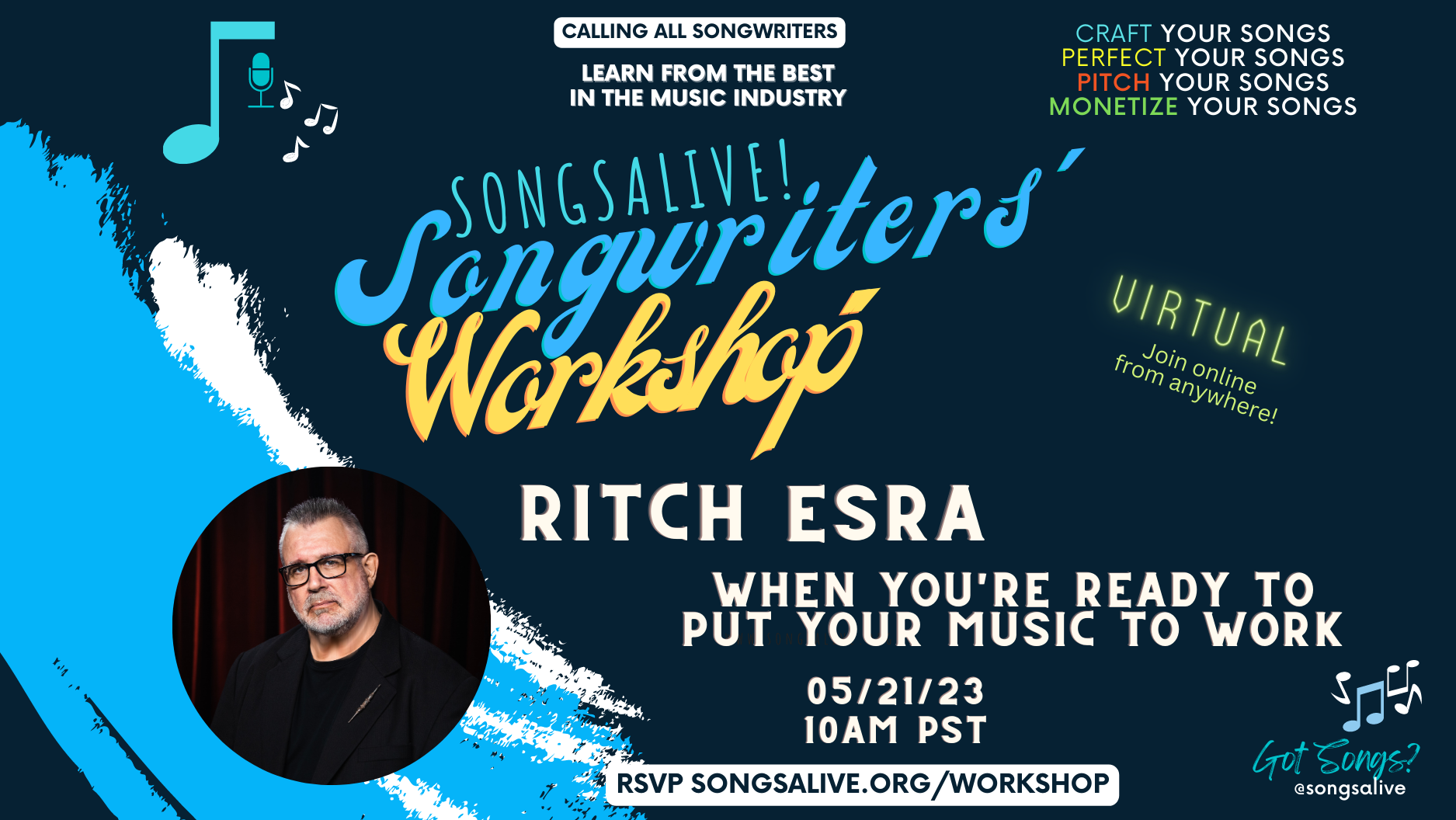 Join us Sunday May 21st for our May Songwriters' Workshop, get your songs critiqued/workshopped in an intimate, safe online environment, with songwriters from all corners of the globe.
Be Sure to RSVP under EVENTS https://members.songsalive.org/events THIS IS A VIRTUAL EVENT! Attend in the comfort of your home via Zoom. Participate from anywhere in the world. (* Check your local timezone here)
🗣 RSVP is essential for this event! - RSVP in Songsalive! Backstage    
This event will offer a Song Critique Session + Music Industry Discussion - focusing on in-the-round song critique where Songsalive! and each other provide feedback and positive critique, sharing insights on how to take your song to the next level. 
Ritch Esra will listen & give feedback to your songs and discuss new resources for songwriters and the importance of keeping yourself educated as an artist.
Ritch Esra has been in the Music Business for over 45 years.  He has worked at A&M Records and at Arista.  He has been a Music Business Educator for Artists and songwriters for 38 years having taught at UCLA, Trebas Institute, USC and Musicians Institute.  He is also the publisher at Music Business Registry - the music industry's leading contact information re-sources.  He recently launched a YouTube Channel www.mubutv.com with his business partner Eric Knight.  MUBUTV is a Music Business educational channel for Artists and songwriters that has extensive interviews with Music Publishers, A&R Executives, Artist Managers, Agents and many other music business professionals.  You'll find it at www.mubutv.com

Come ready with your songs for critique and feedback! 
COST: Free for Songsalive! Members.
RSVPs and details are only available at Songsalive! Backstage for Members
---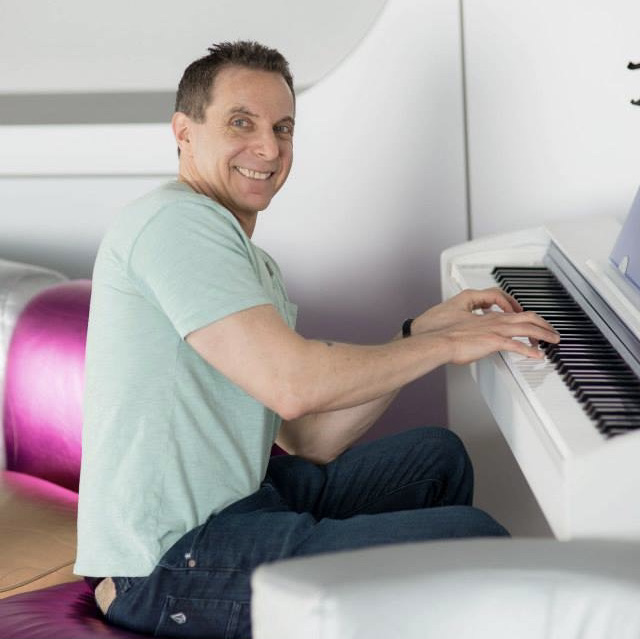 Songsalive! Presents - Song Feedback, Co-writing, and RUN TO YOU (Whitney Houston) - with Jud Friedman. Watch this On-Demand Video as Jud talks about the importance of co-writing & how it works and shares his experience writing & recording Whitney Houston's "Run to You" from The Bodyguard.
We've captured his talk on video for our members wherever you are in the world, where you can watch it on demand in your own time, at your own pace.
---
 Get Hip To Our Squad 🫶 
Need help navigating Songsalive! Backstage? Check out our updated Get Hip To Our Squad article that contains essential tips to navigate our 'Backstage' and how to maximize your member benefits. Learn how to:
Best use our programs & spaces 
Get feedback on your songs
Pitch your songs
Meet and collaborate with other members
Understand your user account
🤔 Wanna tour of our Backstage? This article includes a video tutorial guiding your through the Backstage App 
HOW TO FIND THE GET HIP TO OUR SQUAD ARTICLE 
Tap to read Get Hip To Our Squad
Grab Our Swag - Wear Songsalive! 

Support our 501c)3) Non Profit organization and buy a t-shirt or hoodie. All donations are tax-deductible. 
---
Members of the month
Top members of May - Continuing in the tradition of calling out our Members who achieve the highest engagement in our Backstage are, ..... drum roll....


 Keep up the great community engagement!
You could land here if you regularly visit our Songsalive! backstage and engage with your fellow songwriters. 
Welcome New Songsalive! Members