Rockstar

Greetings to all the wonderful songwriters and composers around the world. And welcome to another edition of Songsalive! Songnotes > our monthly newsletter for everything you need to know about the craft and business of songwriting. 

---
RSVP For The Songsalive! Showcase - Virtual Global Open Mic 
Virtual event THIS SUNDAY September 19th 2021, 12PM PDT *

Join from anywhere in the world in the comfort of your home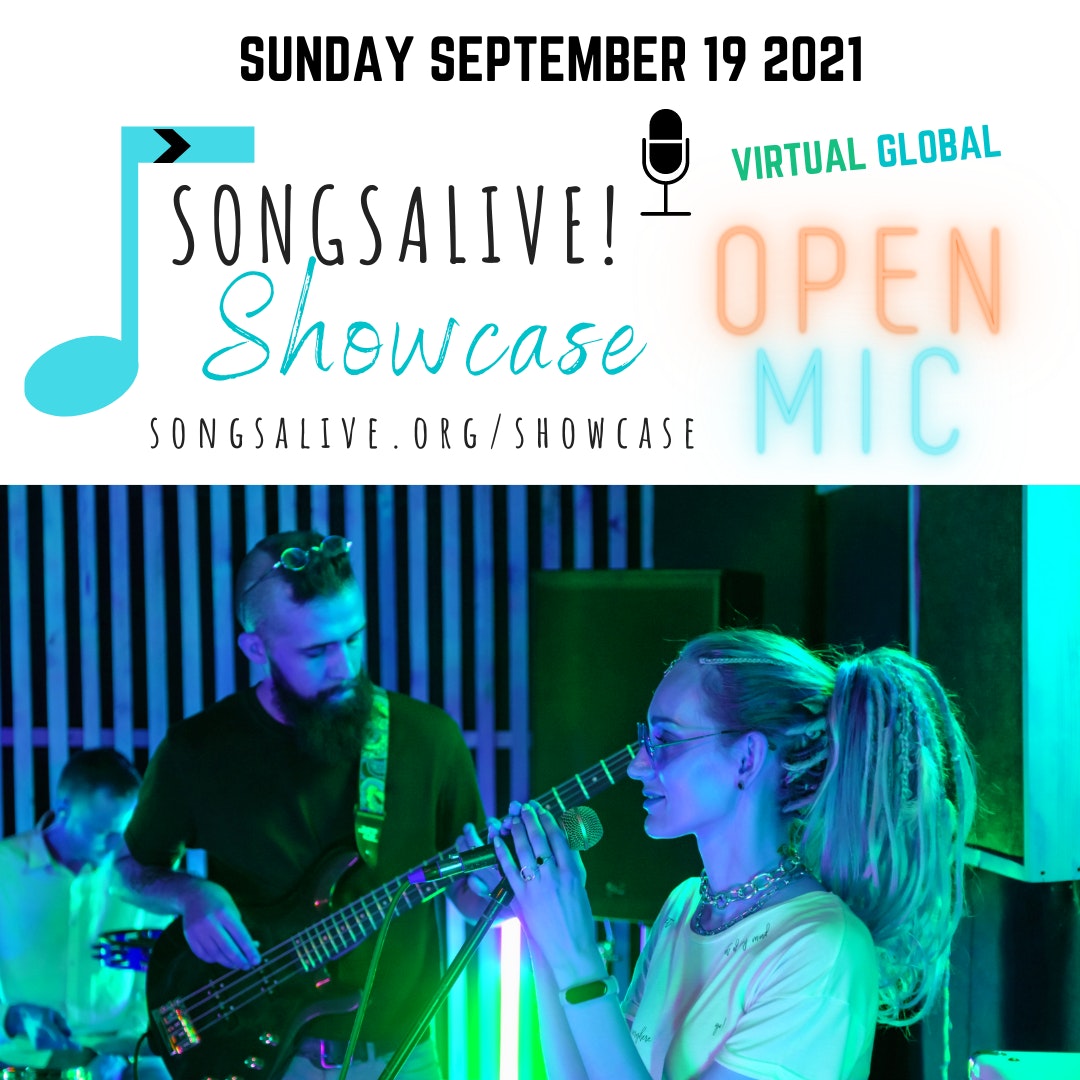 We're excited to announce the Songsalive! Global Virtual Showcase - Open Mic - Sunday September 19, 2021. Join from around the world and listen to our Songsalive! songwriters and cheer them on!
Our Showcases are the best industry secret, a great happening all around the world in a very cozy, intimate and acoustic environment where media and music industry representatives often drop by to check out our seasoned songwriters and exceptional songs. This one is Virtual and Global!

Stick out your tongue and taste the talent!
Be Sure to RSVP under EVENTS https://members.songsalive.org/events 
THIS IS A VIRTUAL EVENT! Attend in the comfort of your home via Zoom. Participate from anywhere in the world. (* Check your local timezone here)
Sign up to be considered to perform HERE (members only) - criteria is listed on the link: http://www.songsalive.org/showcase
Everyone is welcome to attend the event and we encourage it! We will be sharing a Live Link for Fans/Attendees as we'll stream live. (also will be posted at http://www.songsalive.org/showcase) 
Details are only available at Songsalive! Backstage for Members

---
Songshop
We're always looking for great songs and songwriters to fill some pitches. Here's a taste of what's backstage...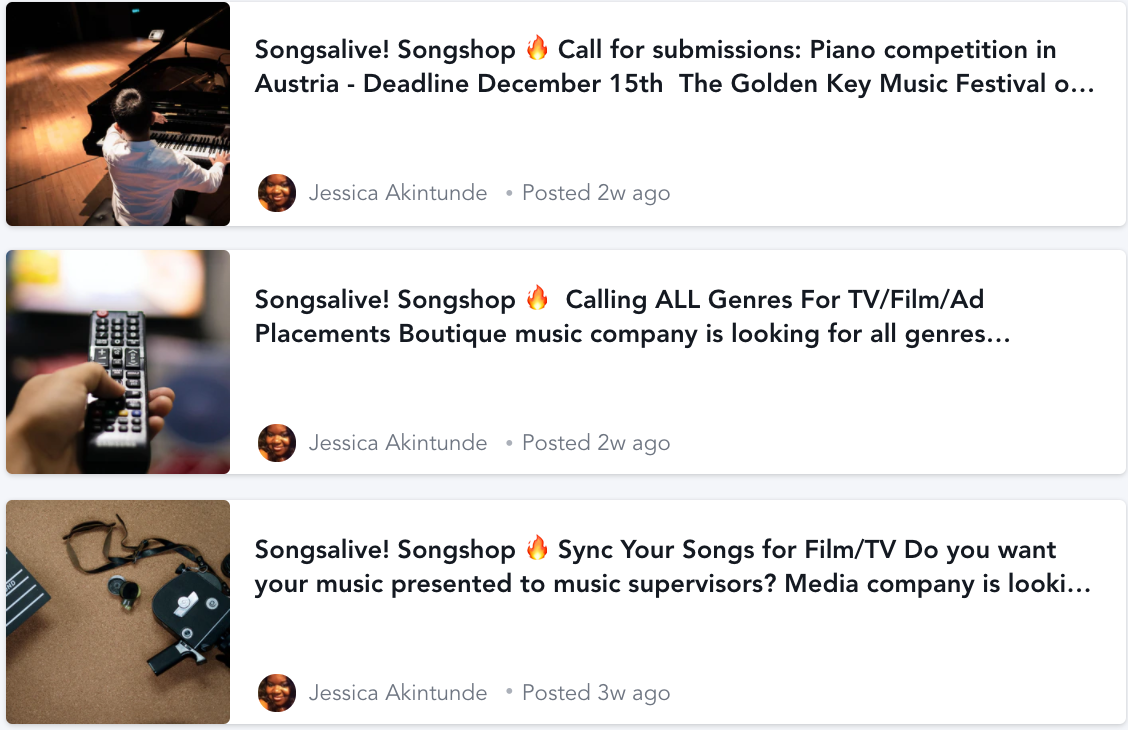 ---
Songsalive! Programs 

 

Spotlight

Songshare

❤️🔥Get Constructive Feedback On Your Songs Daily




Create a new POST

backstage

with your 

most recently written song. 




Include lyrics and a link to listen + write what kind of feedback you are needing.




And your Songwriting Community will Comment on the post with feedback and critique tailored just for you.




 

Our Spotify Playlist

Looking for great songs to discover? Listen to the best from Songsalive! : Listen to the Songsalive! Indie Underground Playlist on Spotify http://bit.ly/songsalive-spotify  

Hey members, drop your songs to get played - head backstage to get the instructions.  
Members of the month
Top members of August - Continuing in the tradition of calling out our Members who achieve the highest engagement in our Backstage are, ..... drum roll....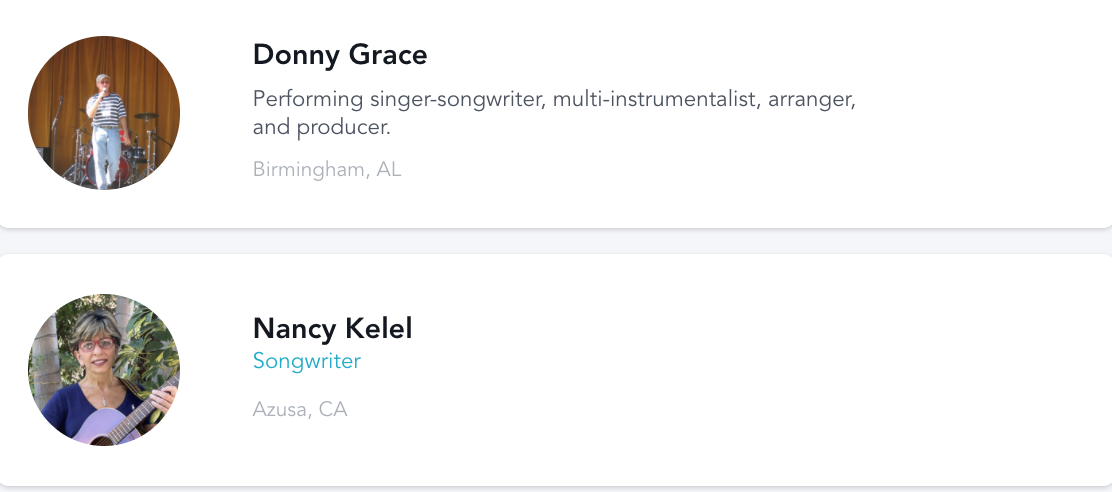 Keep up the great community engagement!
You could land here if you regularly visit our Songsalive! backstage and engage with your fellow songwriters.
Welcome New Songsalive! Members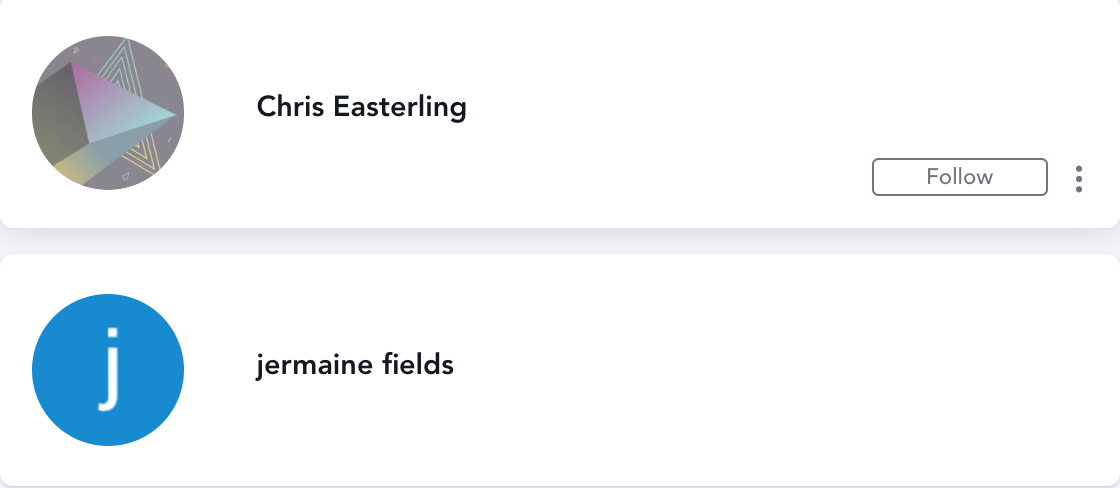 ---
Connect with our Songsalive! virtual community
 and of course, our Members
Backstage
(web and a mobile app)