Musical Rockstar

Welcome to another edition of Songsalive! SONGNOTES, our regular newsletter for everything you need to know about the craft and business of songwriting.
There have been many songs written about summer. Have you written a song about summer? If you haven't, give it a try! If you have, try, try again! Think of it as your songwriting challenge for the next two weeks. If you are a Pro Member, share it with us and the rest of our members in our Backstage portal on our SHOUTS page.

In this edition of SONGNOTES, as always, w
e have many Songshop opportunities, much news, and more information about our upcoming events!

READ MORE BELOW...


_____________________________________________________
Songshop opportunities
Get song leads where music business professionals (record labels, publishers, film producers and music supervisors) hunt songs from the Songsalive! song pool. Also, listings of cool gigs, jobs, music and marketing opportunities. We give you the contact directly. No screeners, no walls. Direct songwriter to business pitch.
New Songsalive! Songshop Leads for Pro Members:
Ardent Label Open to Submissions


Music Library Seeks Songs From Singer/Songwriters

Established LA Film Composer Seeks Creative/Post Assistant ASAP

Music Library Seeks Music From Artists and Composers For Film/TV


(Don't have access yet? That's because Songshop is released to you after a week of being a member.)
_____________________________________________________

Songsalive! Sponsored Event: SYNCSUMMIT HOLLYWOOD, November 9-10, 2016


SyncSummit
(
http://syncsummit.com
) is a event that brings together the people that make and own music with the people that use it for visual, interactive and branded media and advertising to network, meet, learn and do business. 
Sync Summit
is organized around fostering real, productive networking opportunities, presenting case studies of how music is discovered and used, evolving business models in the music in media market as well as creative and promotional considerations. In 2016,
Sync Summit
takes place in NY on June 14-15, Singapore the week of September 12th, Barcelona on September 21-22 and Hollywood on November 9-10.
To learn more about Sync Summit and to register for one of our upcoming events, visit
www.syncsummit.com
TO RECEIVE A SPECIAL SONGSALIVE! DISCOUNT ON THE EVENTS, VISIT:
Hollywood event:
https://form.jotform.com/60795575447167
________________________________________________________
SongsaliveU Article
The best songs that have dual meanings keep people guessing even after several replays and combing through the lyrics. Some of your lyrics can come close to revealing the true meaning but still maintain the mystery. If you're able to do this, you could generate quite a buzz.
Songwriters have been writing lyrics with double meanings for a long time. Bryan Adams' "Summer of '69" was certainly not about the season.
More recently, The Weeknd's "Can't Feel My Face" has been likened to, albeit unconfirmed, taking cocaine. Even Rihanna has used thought-provoking lyrics in songs such as "Shut up and Drive."
Many more examples come to mind as it relates to song lyrics that produce 'ah-ha' moments or caused you to raise an eyebrow wondering "…is that line saying what I think it means?" But have you ever thought about doing it too? Here are a few tips:
Think about a suitable overall theme
What do you want the song to be about? Most songs with double meanings often have undertones relating to sex, violence, death, addiction, or even intense love. The trick is to make it subtle.
Give your song a seemingly insignificant topic
Think about a topic that no one would consider to be typical for a song, such as: a type of drink, an electrical device or tool, even a household chore (the possibilities are endless). Using a topic that doesn't seem significant will make the listener underestimate the intention of your song before it hits home.
Songsalive! Pro Members - READ MORE HERE
Find out more about SongsaliveU and other benefits of Songsalive! Pro Membership
________________________________________________________


Upcoming Songsalive! Events
==>Go to our Calendar for all Events Details<==
Tuesday, July 12
New York Songsalive! Showcase & Open Mic
Wednesday, July 13
Chicago Songsalive! Songwriters Workshop
Sunday, July 17
Los Angeles Songsalive! Songwriters Workshop
Tuesday, July 19
Orange County Songsalive! Showcase
New York Songsalive! Showcase & Open Mic
Tuesday, July 26
New York Songsalive! Showcase & Open Mic
Saturday, July 30
Orange County Songsalive! Songwriters Workshop
Songwriters Saturday Night Live Los Angeles
Chicago Songsalive! & GoGirlsMusic Bi-Monthly Showcase
_____________________________________________________

Looking for your songwriting tips!

SUBMIT YOUR VIDEOS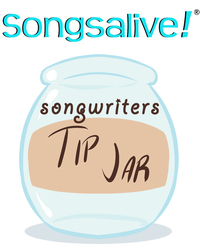 We're looking for your best songwriting tips by video to share with our community. It's easy to contribute. 
Video yourself on your iPhone or professional video camera, giving us some of your best tips for songwriters. These can be writing tips (craft) or career tips (business). Make it funny, make it serious, however you want to do it, we want to hear from you.
_____________________________________________________
Latest Headlines from our Blog roll
SyncSummit (
http://syncsummit.com
) is a event that brings together the people that make and own......
We're looking for your best songwriting tips by video to share with our community. It's......
Do you have a hard time deciding what services to use to create and promote your music? Are you busy......
SONGWRITERS SATURDAY NIGHT LIVE  Stick out your tongue and taste the talent - original, talented......

 More at tumblr



Katz moves up after becoming US publishing boss just four months agoThe post Zach Katz takes charge at BMG in the U...




Ex-Buma Stemra boss joins growing publishing companyThe post Hein van der Ree joins Brett Gurewitz and Lionel Conwa...


Divestments keep rolling - but all to the same partyThe post Now Warner sells records by Athlete, Steve Harley and ...


Proceeds will go to the Orlando Victims Fund and Galop, UK LGBT anti­-violence and abuse charityThe post London Ga...


________________________________________________________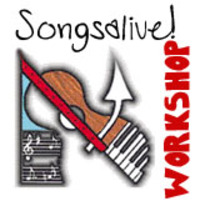 featured

Songsalive! event
CHICAGO - July 13th Chicago Songsalive! Songwriters Workshop

TOPIC: Songwriting Craft 101 - Basic Songwriting Principles & Techniques

Learn the basics of songwriting. What makes a good song? What are some beginning techniques? What can you do to overcome writers block?
Hosted by Songsalive! Director of Operations and Chicago Chapter Coordinator, Mary Lemanski

********************************
WHEN: Wedesday, July 13, 2016
TIME: Starts 6:00 PM SHARP. Ends at 8 pm. Please be on time.
WHERE: DOWNERS GROVE LIBRARY
1050 Curtiss Street
Downers Grove, IL 60515
downersgrovelibrary.org
COST: Free to the public!
***************************************************************
PLEASE RSVP.
Although not required, please RSVP in order to be considered for a song critique by 11:45 PM Tuesday before the workshop. www.meetup.com/songsalivechicago

________________________________________________________





FROM THE HEART 

"And so with the sunshine and the great bursts of leaves growing on the trees, just as things grow in fast movies, I had that familiar conviction that life was beginning over again with the summer."
― F. Scott Fitzgerald, The Great Gatsby

Go see our fresh new website look and feel at www.songsalive.org
________________________________________________________
Helping life passion seekers take the path less traveled in order to achieve big dreams. Please subscribe to our channel and help us grow at http://bit.ly/warriorpathtvsub. 

Shows air weekly.
Want to learn more about following the warrior path? Subscribe here:
http://www.the
warriorpath.net
________________________________________________________
Not a member yet? TRY Songsalive! for just $1 here.
Thank you for reading!