Don't Miss the Last Chance to enter Your Christmas Songs...
Do you have songs similar to "All I Want For Christmas is you" by Mariah Carey or "Last Christmas" by Wham? You should enter the 5th Annual Christmas Songwriting Competition, and it all ends in 2 days... Enter Online Now >>

Fellow Musician,
This is an Urgent reminder for you to enter your songs in the 5th Annual Christmas Songwriting Competition. So, DON'T MISS OUT on your last chance to enter your Christmas/Holiday songs!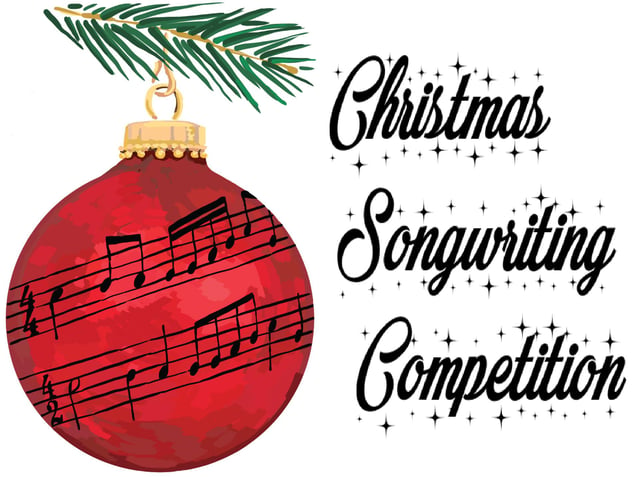 • This is a limited time only when you can enter a Christmas or Holiday song. Yes, it's that time of the year folks when you think about Christmas and Holidays!! Do you have an Original Christmas Song you own the rights to? Do you have a song like "White Christmas" by Irving Berlin or "The Christmas Song (Chestnuts Roasting On An Open Fire)" by Mel Torme and Robert Wells? Why not send it to us and who knows you could be the top winner and a special Christmas Songwriting trophy for that special place on your mantle and possible songwriting contract with a major music publishing house.
Also, did you know Mariah Carey's "All I Want for Christmas Is You" hit No. 1 on Billboard Hot 100 Charts just last week again after hitting #1 last year, 25 years this week after its release? That record breaking Christmas song is also #1 on the UK Charts at the same time it is #1 in US, first Christmas song to do so. That's the power of Christmas music!
SPECIAL EXTRA BONUS: the Top 15 finalists' songs will appear on our Christmas/Holiday Compilation CD, which will be promoted to various radio stations in USA and Canada! This is an excellent music industry exposure for you and your music.. Enter online Now >>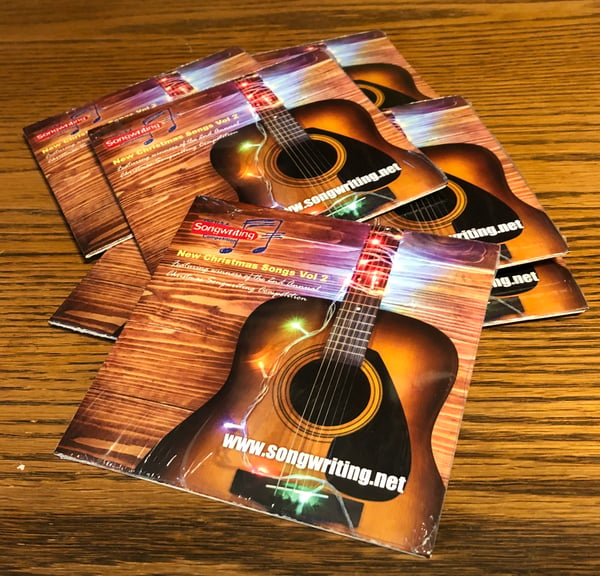 We promote the art and excellence of songwriting. Your music will be heard world wide and by Christmas as well. Enter online here >>
"This is an Unexpected and Wonderful Christmas Gift! We've always wanted to write a Christmas song, and We're so excited to win the Top award for our first try!"
—said Ken Hirsch & Michael Jay, Top winner of the 4th Annual Christmas Songwriting Competition; Los Angeles, CA
"It feels Amazing to be the top winner. I'm glad the judges at the Christmas Songwriting Competition gave my Christmas song a number one place!"
—said Samantha Nelson, Top winner of the 3rd Annual Christmas Songwriting Competition; Los Angeles, CA
"I am honored and filled with appreciation of the recognition given by the music business professionals who have judged the second annual Christmas Songwriting Competition. Winning is not only gratifying, it is an immense validation"
—said Philip Adams, Top winner of the 2nd Annual Christmas Songwriting Competition; Quincy, MA
"I am incredibly honored that my song has been selected as the top winning song of this competition. My prayer is that hope, love and encouragement is meant to be a reminder of the real meaning of Christmas. To have that recognized and appreciated is amazingly humbling"
—said Jenn Bostic, Top winner of the 1st Annual Christmas Songwriting Competition; Nashville, TN


Dedicated to the art & excellence of songwriting,
Karen Randle
Artist Relations
USA Songwriting Competition
P.S.: Don't miss your last chance... Enter online here »

• [DEADLINE APPROACHING] The clock is ticking! Hurry, enter by December 23rd or earlier. Enter online Now... Click Here >>