Musical Rockstar
Welcome to another edition of Songsalive! Songnotes >  our crafty newsletter for everything you need to know about the craft and business of songwriting. 
We've had such an amazing July, I cannot tell you. I literally cry with joy as I think about it. We created a new mobile app (and refreshed entire backstage for songwriter members) and it's literally been awesome. Our engagement has gone through the roof, old members have come back, and every single day we're critiquing songs for each other, sharing song leads, and chatting online. There's a recap below on how engaging backstage has been for our songwriters. It's everything I wanted in Songsalive! 20 years ago when it started, but the Internet hadn't caught up. And now, we have exactly what I wanted for all of us. I do hope you've had a chance to log in to backstage and enjoy the party. Can't wait to see you there.   Also last month we also had a fabulous Songcamp in Los Angeles with 25 bright and talented songwriters co-writing together. 4 songs were created and many new friendships. View the short video of the day. We promise to do this again soon!  
We have a lot of exciting things this month of August.    Sunday 19th Aug is our next LA Songsalive! Song Critique Workshop (yes it's back!)  but earlier this coming Tuesday is the OC Showcase. Every Tues night we have an open mic in New York also. We have a gazillion songleads in our Songshop Program. And I've written a new blog called DEMYSTIFYING THE SONG COPYRIGHT PROCESS below. Lastly, it's not too late to join the Songsalive! Summer Songwriting Challenge. 
Read on and enjoy.
xo,
gilli moon
President Songsalive!, and songwriter.
Upcoming Songsalive! Events
RSVP in Members Backstage to gain free entry
or RSVP on Meetup or to read more about these events
Join the Songsalive! Summer Songwriting Challenge, win $100
Join the Summer Songwriting Squad and challenge your writing skills.

1. Pair up with 1 other in our Squad.
2. Write a NEW song with Summer in the title
3. Write lyrics and music that inspire us about summer
4. Post the song on our Summer Songwriting Squad backstage
5. Win a $100 Amazon gift card (Judges announced soon)
ends Sept 1
http://bit.ly/SongsaliveSummerSongChallenge 
Got Songs? Latest Songshop leads
Get your songs out there: Get song leads in our Songshop program, where music business professionals (record labels, publishers, film producers and music supervisors) hunt songs from the Songsalive! song pool.  Who's on the hunt in backstage today? See below





Log In to Backstage. Tap on MENU (top right), Tap on Topics, Tap on SONGSHOP
 Get your learning on...
How to get a music supervisor to go out for coffee with you, and other awesome Songsalive! Songcraft videos are now posted in our members backstage.
Have you watched videos in Songcraft yet?
Self-led online learning through an amazing ONLINE VIDEO SERIES 
Take control of your learning and power up with some light and heavy reading! Self-service access to some of the best songwriting and music biz articles as well as watch videos from our Master teachers. Topics include songwriting, lyric writing, pitching and the BIZ!
We created this because many of our members are not near a chapter to attend an in-person workshop. So we deliver it to you virtually. How cool is that?!
How does it work? Videos and online content are posted under Songcraft in our backstage app, to up your craft and music biz know-how. New content added regularly. Includes some courses valued at over $150 each elsewhere.
 Get your headphones on, grab a notebook and turn up the volume. 
Videos added weekly.
WATCH: Log In to Backstage. Tap on MENU (top right), Tap on Topics, Tap on SONGCRAFT
Blog: Demystifying the Song Copyright Process
Written by Gilli Moon
Many songwriters do not understand about Copyright. But it is the THE most important thing to know, and the least amount of hassle to learn it.

When you write a song, it is your intellectual property. It is yours. But how do you protect others from stealing your ideas or how do you prove that you wrote it in a court of law? Songsalive! is going to demystify 5 song copyright assumptions for you and respond with simple truths.
or log in to backstage to read on our app
Songsalive! program spotlight: SONGCAMP
Watch what happens when songwriters collaborate and co-write 
The best songwriter needs inspiration. At Songsalive! We offer a special program for songwriters to collaborate, co-write and get outside the box. Watch how we do it. The Songsalive! Songcamp. Speed writing at its best. Watch some short videos on our Songcamps in action.
Come join Songsalive! as a songwriter member and gain opportunity, hone your craft and find your community.  https://members.songsalive.org
Backstage community
 Top Members
 Top Posts
Describe the latest song you are writing? Tell us the topic and title and why you wrote it. Go 👈
As someone with no musical instrument experience, How do you find melodies and chords for lyrics? - Phillip McQueen
Songshare: this post below received most song critiques - 
Back 2 u is about getting back to your old self and the self that makes you feel the most comfortable and the self that gives you the most self confidence.   - Mark Watts
It's a party in our new songwriters' mobile app for on-the-go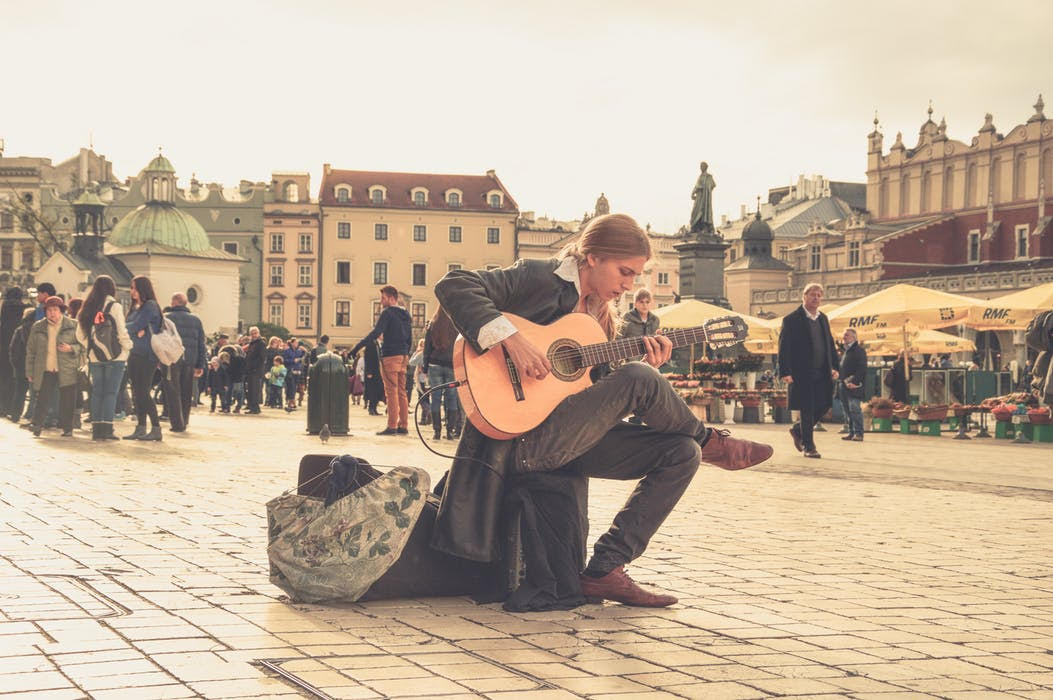 We are having a PARTY in the new Songsalive! Backstage App.
Don't miss it. Bookmark and log in at www.songsalive.org (tap Log In top right) or directly here - also now on Mobile for both IOS and Android phones. Woot! That IS a party! You can be literally on-the-go and never miss out.
What are we celebrating daily backstage?
1) daily song critiques/feedback by a hundred songwriters literally giving you helpful feedback and positive critique on your songs.
2) daily inspirations to help your writing process
3) collaborations to write with nearby members
4) RSVP to our in-person events, workshops and showcases
5) get DIRECT leads to pitch your songs to films, tv shows, labels (no middle-screener you get the contact)
6) many online 'Songcraft' video workshops of our guest music industry masters teaching excellence
7) Super Cool interface to chat, post, discover everything you want about the craft and business of music
...as so much more...
Not a member yet? 
TRY Songsalive! for 1 week free here.
 or log in
Thank you for reading!



Save
Save
Save
Save
Save
Save
Save
Save
Save
Save
Save
Save
Save
Save
Save
Save
Save
Save
Save
Save
Save
Save
Save
Save
Save
Save
Save
Save
Save
Save
Save
Save
Save
Save
Save
Save
Save
Save
Save
Save
Save
SaveSpotify to double UK workforce as it moves to 60,000 sq ft London office
Company's team to up sticks to the Adelphi building near Trafalgar Square
The post Spotify to double UK workforce ...