Rockstar

Greetings to all the wonderful songwriters and composers around the world. And welcome to another edition of Songsalive! Songnotes > our monthly newsletter for everything you need to know about the craft and business of songwriting. 

---
RSVP For This Month's Songsalive!

Song Sessions

with 

Motown Legend Songwriter, Clay Drayton
Virtual event SUNDAY March 21st PST, 10am PST *

Join from anywhere in the world in the comfort of your home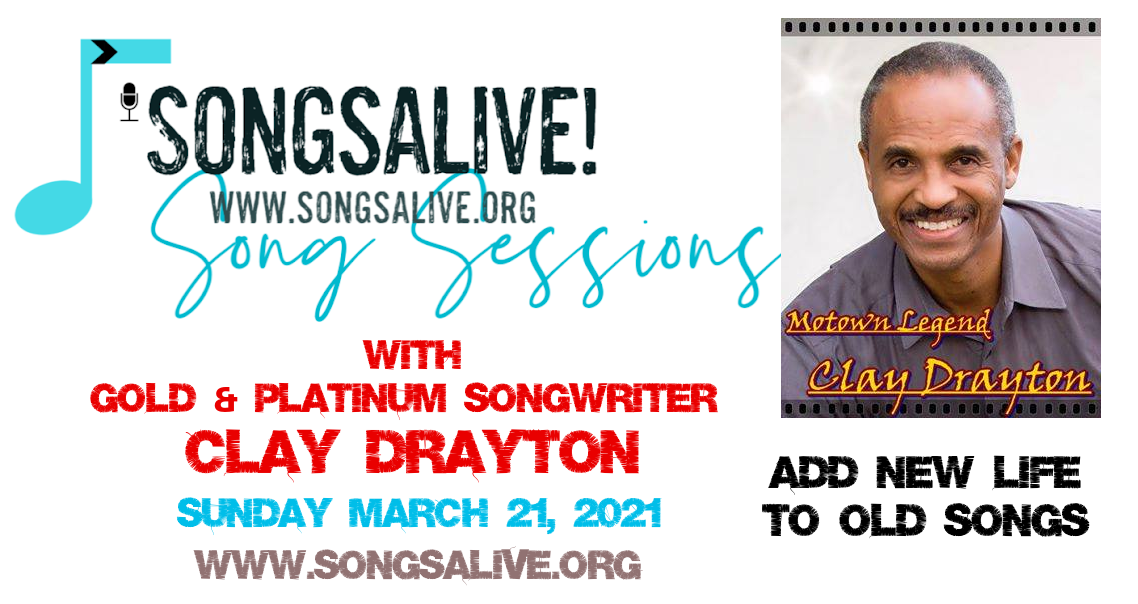 Join us Sunday March 21st for our March virtual Song Sessions, get your songs critiqued/workshopped in an intimate, safe online environment, with songwriters from all corners of the globe and enjoy a discussion with our awesome guest speaker, Clay Drayton.
Be Sure to RSVP under EVENTS https://members.songsalive.org/events THIS IS A VIRTUAL EVENT! Attend in the comfort of your home via Zoom. Participate from anywhere in the world. (* Check your local timezone here)
This event will offer a Song Critique Session + Music Industry Discussion - focusing on in-the-round song critique where Songsalive! and each other provide feedback and positive critique, sharing insights on how to take your song to the next level. 

Clay Drayton will listen and give feedback to your songs and speak about how you how to "Add New Life to Old Songs". Come ready with songs for critique and feedback that needs Clay's extra spark for this Songsalive! song sessions! 

COST: 

Free

 for Songsalive! Members.
RSVPs and details are only available at Songsalive! Backstage for Members

---
Songshop
We're always looking for great songs and songwriters to fill some pitches. Here's a taste of what's backstage...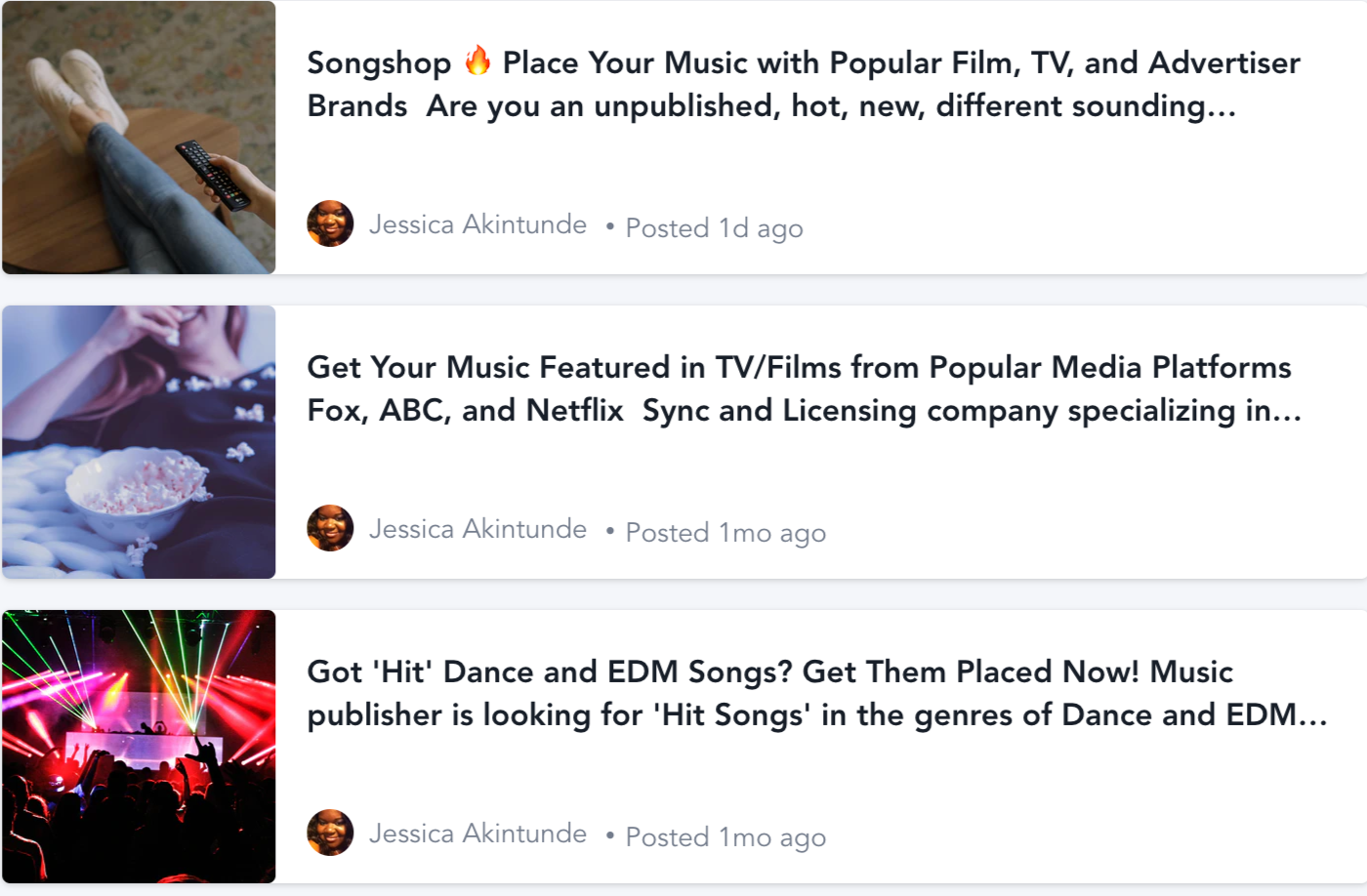 ---
🎵 Songsalive! Spotify Playlist 🎵
Add your Released Song to our Songsalive! Spotify Playlist and get promoted 🎉


❤️ and listen to our Songsalive! Indie Underground Playlist HERE

---
New Songcraft Content Now Playing
Learn about a few ideas from the worlds of mathematics, finance, physics, economics, behavioral psychology and linguistics - and how they apply to music with CONAN SKYRME, in this Songsalive! Songcraft Video, where you can watch at your own time, at your own pace in your living room. 

We've captured his on video for our members wherever you are in the world, where you can watch it on demand in your own time, at your own pace in our backstage.
Watch Backstage at Songsalive!
Conan Skyrme is the Executive Creative Director of commercial music company Skyrmish Music - founded in 2008. In addition to managing the company and it's stable of artists, musicians, composers and engineers he has composed and arranged orchestral underscores for the critically acclaimed documentary "From Nothing Something", as well as raunchy football comedy & "Divison 3"; starring AndyDick, Will Sasso & Adam Carolla and sci-fi thriller & "Scavengers"; starring Jeremy London. He wrote the Cannes Gold Cyber Lion winning Toyota 'Prius Goes Plural'; campaign music among many other TV commercials including campaigns for Major League Baseball, Jack Daniels, Match.com, Kellogg's, Adidas, Sesame Street, Rubio's, Dunkin Donuts, Chilis and Volvo. His band Spanish Point was featured on the TV show 'Death Valley'; on CMT.  
---
Songshare
❤️🔥Get Constructive Feedback On Your Songs Daily
 Create a new POST
backstage
with your 
most recently written song
Include lyrics and a link to listen + write what kind of feedback you are needing
And your Songwriting Community will Comment on the post with your feedback and critique.
Members of the month
Top members of December - Continuing in the tradition of calling out our Members who achieve the highest engagement in our Backstage are, ..... drum roll....



 Keep up the great community engagement!
You could land here if you regularly visit our Songsalive! backstage and engage with your fellow songwriters.
Welcome New Songsalive! Members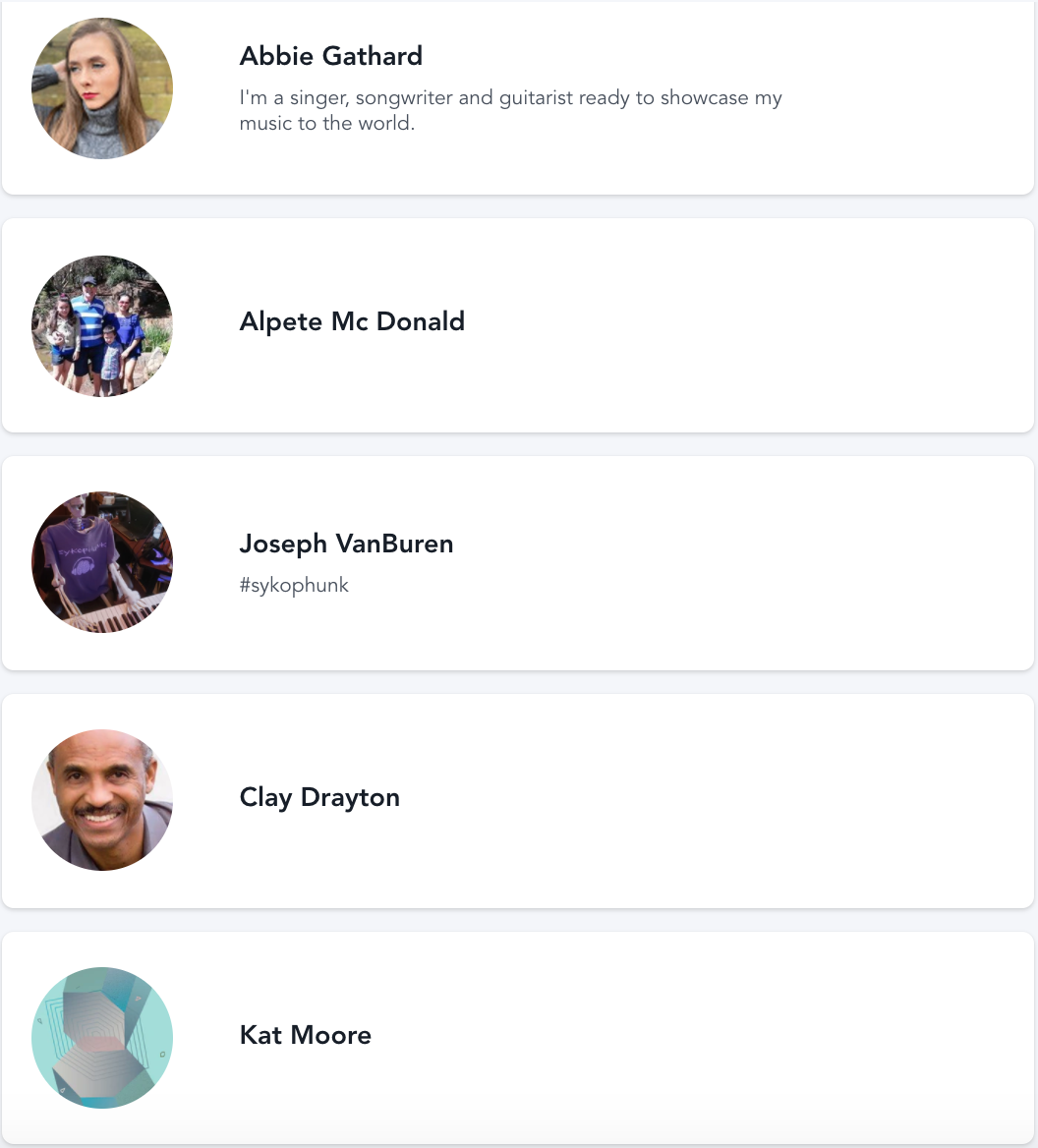 ---
Connect with our Songsalive! virtual community
 and of course, our Members
Backstage
(web and a mobile app)