Musical Rockstar

Welcome to another edition of Songsalive! SONGNOTES, our regular newsletter for everything you need to know about the craft and business of songwriting.
Our Director of Operations and Chicago chapter coordinator, Mary Lemanski, and our Los Angeles workshop coordinator, Rik Lawrence, were out in full force at the ASCAP Expo in Hollywood the last weekend in April. They chatted with songwriters and composers about what Songsalive! has to offer, as well as met with industry peeps to talk about potential partnerships and ways to bring more opportunities to our Songsalive! members. There were lots of great panels to see on songwriting and music business, and there were performances every evening by upcoming and established songwriters in the industry, including Desmond Child, Brian McKnight, and Suzanne Vega. It was an incredible experience for all attending!
For more information on other Songsalive! Sponsored Events, as well as our chapter events, please visit our calendar for all our events worldwide!
In this edition of SONGNOTES, we have some new Songshop opportunities, an excerpt from an article in our members' portal, information on the Songsalive! Marketplace, as well as Songsalive! and music business news!

Read more below... 
_____________________________________________________
Songshop opportunities
Get song leads where music business professionals (record labels, publishers, film producers and music supervisors) hunt songs from the Songsalive! song pool. Also, listings of cool gigs, jobs, music and marketing opportunities. We give you the contact directly. No screeners, no walls. Direct songwriter to business pitch.
New Songsalive! Songshop Leads for Pro Members:
Production Company Looking for Pop, R&B, Hip-Hop, Rap & EDM

Publisher Looking for Pop, Rock, and Country Hit Songs & Artists

Publisher Looking for Rock, Pop, and Library Music

Music Licensing Co Seeks New Music Immediately


Members - click to access Songshop
(Don't have access yet? That's because Songshop is released to you after a week of being a member.)


_____________________________________________________


Here is an excerpt from an article in the SongsaliveU section of our Backstage members' portal...

Songwriter Co-Writing and Collaboration
Collaboration between songwriters can be a fun and rewarding experience.  While many songwriters co-write songs with other songwriters, collaborating can also mean helping each other with their song by offering critiques and suggestions.  It would be more like friends helping each other out.  Co-writing vs. collaboration is all about the relationship you have with the person.  It may be a co-write if the relationship is clear, but it can be blurry.  For example, a singer or musician, who is performing the song, might want a share of royalties, as their interpretation of the song could be considered co-writing. 
Another example would be collaboration with a DJ, where the songwriter brings the melody and the DJ adds the music.  A song is lyrics and melody.  Music added later by a DJ or producer may not necessarily be considered a co-write.  They are producing or arranging music underneath the song.
The best thing to do is to define the relationship on PAPER in a songwriter agreement.
Song splits should be clear and organized ahead of time.  Song splits determine the percentage of ownership for each party involved in the collaboration process and what each party owns, i.e. melody, lyrics, music, etc. 
LEARN MORE about our members' portal and other Songsalive! Benefits

Songsalive!'s mission is to advance songwriters and composers globally.
We provide social community, connection, support, opportunities, promotion and education, that elevate you as a writer, and give life to your songs.

What sets us apart is we have a large global community of songwriters, the only true international, cross borders, cross countries, non-profit organization for songwriters. At the same time we provide 
PERSONAL one-on-one service
. We are here for you. We get to know you, get to know your songs, and get to know your needs.
Click here to
FIND OUT MORE ABOUT WHAT SONGSALIVE! HAS TO OFFER


________________________________________________________

Upcoming Songsalive! Events
==>
Go to our Calendar for all Events Details
<==
Sunday, May 15
Los Angeles Songsalive! Songwriters Workshop

Tuesday, May 17
Orange County Songsalive! Showcase
New York Songsalive! Showcase & Open Mic

Tuesday, May 24
New York Songsalive! Showcase & Open Mic

Wednesday, May 25
New York Songsalive! Showcase & Open Mic

Saturday, May 28
Orange County Songsalive! Songwriters Workshop
Songwriters Saturday Night Live
Chicago Songsalive! & GoGirlsMusic Bi-Monthly Showcase

Tuesday, May 31
New York Songsalive! Showcase & Open Mic
_____________________________________________________
Latest Headlines from our Blog roll
'This problem affects all of us in the digital music value chain'The post Sympathy for the devil: Why do so few mus...
Indie label has three releases scheduled this yearThe post Cooking Vinyl signs global distribution deal with Party...
UK indie publisher bolsters offeringThe post UK publisher Sentric Music relaunches Music Services division appeared...
SFX-owned dance specialist platform slims down - and is in no rush to sellThe post Beatport quits music streaming a...
________________________________________________________
Songsalive! Marketplace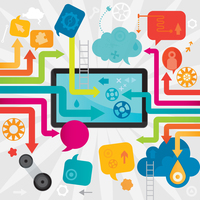 The largest and longest list of our amazing songwriter resources

Maximize opportunities for you as a songwriter, and your songs, going to market, and within the marketplace: that is the music business. We do this by outreaching to our special partners, events and networks around the world.
Members log in
Would Your Business Like To Partner With Songsalive!?

Find out about our Partner Program
Not a Pro Member? Find out more and

Discover MORE Member Benefits - Click Here

________________________________________________________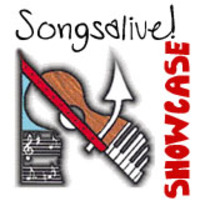 featured

Songsalive! event
NEW YORK CITY - Every Tuesday - New York Songsalive! Showcase & Open Mic

Stick out your tongue and taste the talent!
Listen to original music by our amazing singer/songwriters.
WHEN:
EVERY TUESDAY!!!
TIME:
Starts 8:30PM
WHERE:
AMERICAN TRASH
1471 First Avenue (Btw. 76th and 77th Streets)
New York, NY 10075
www.nycamericantrash.com
COST:
$5 Suggested Donation. Open to the public. Come support original music in an intimate setting!
LINKS
More info and RSVP for this event:
www.meetup.com/songsaliveeastcoast
The Songsalive! website:
www.songsalive.org
________________________________________________________
FROM THE HEART

With the coming of spring, I am calm again. 
-Gustav Mahler



Go see our fresh new website look and feel at www.songsalive.org

Not a member yet? TRY Songsalive! for just $1 here.
Thank you for reading!