Musical Rockstar

Welcome to another edition of Songsalive! SONGNOTES, our regular newsletter for everything you need to know about the craft and business of songwriting.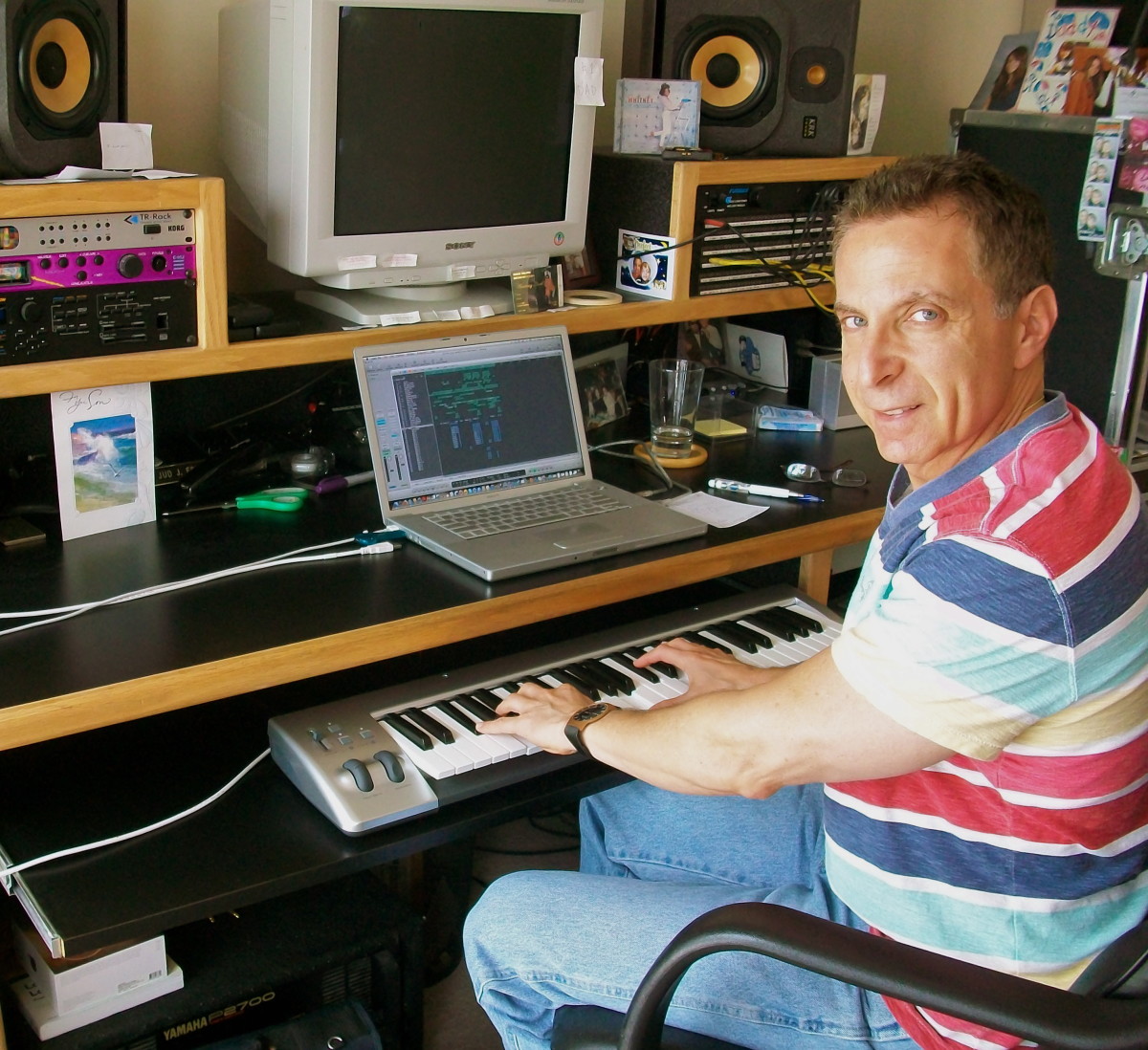 featured

Songsalive! event
LOS ANGELES - Oct. 15th L.A. Songsalive! Workshop with Multiple Grammy, Oscar and Golden Globe nominee, Jud Friedman
Sunday, October 15, 2017
12PM – 3PM
The Cahuenga General Store
5510 Cahuenga Blvd, North Hollywood, CA
GUEST SPEAKER: Multiple Grammy, Oscar and Golden Globe nominee Jud Friedman

Multiple Grammy, Oscar and Golden Globe nominee Jud Friedman has resume most songwriters would envy. Besides co-writing RUN TO YOU by Whitney Houston from "The Bodyguard" film and musical; he wrote I DON'T HAVE THE HEART by James Ingram (#1 on the Billboard Hot 100); FOR THE FIRST TIME by Kenny Loggins and songs for Barbra Streisand, Ray Charles, Chaka Khan, Rod Stewart, Ray Charles, Oleta Adams, Toni Braxton, Leann Rimes, Tina Turner, The Tenors. In March 2016 The Grammy Museum held a special event celebrating the more than 25 year career of Jud and his writing partner Allan Rich.

Besides songwriting, Jud recently launched a unique streaming app for songwriters called qWaqq. This unique app allows listeners to discover unknown and unreleased "hidden gem" songs by the songwriters behind their favorite hits and artists.

Topic: "New revenue producing opportunities for songwriters and songwriter advocacy"
More info on our events at www.songsalive.org/calendar
Not a member yet? TRY Songsalive! for just $1 here.
________________________________________________________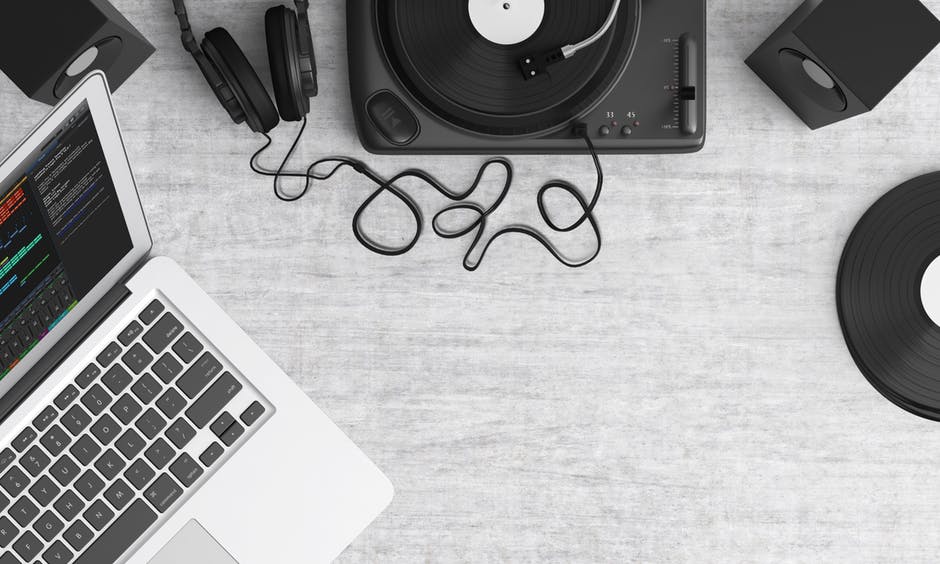 Songshop opportunities
Get song leads where music business professionals (record labels, publishers, film producers and music supervisors) hunt songs from the Songsalive! song pool. Also, listings of cool gigs, jobs, music and marketing opportunities. We give you the contact directly. No screeners, no walls. Direct songwriter to business pitch.
New Songsalive! Songshop Leads for Pro Members:
A&R Company Looking for Pop, R&B, and Soft Rock Solo Artists & Bands

Music Production & Publishing Company Looking for All Genres

Management/Record Label Looking for Indie Rock/Pop Singer-Songwriters & Bands

Commercial Music Co. Seeks New Composers Immediately


(Don't have access yet? That's because Songshop is released to you after a week of being a member.)
________________________________________________________
Songsalive! Looking for Los Angeles Area Event Producer/Promoter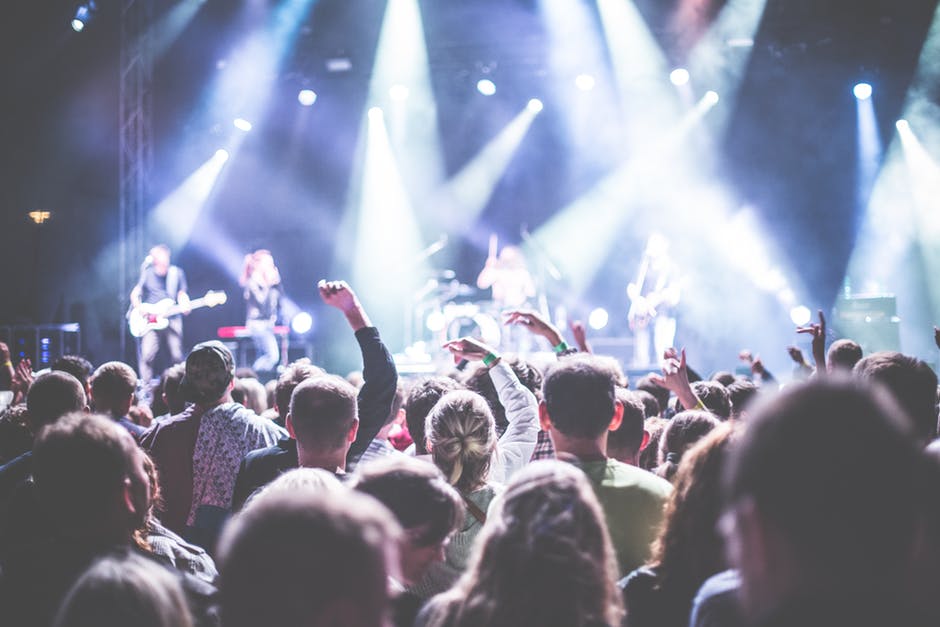 We're looking for a part-time event producer/promoter who can coordinate our key live performer showcases and mixers for Songsalive! If you are that person or know someone who wants to be part of our 501c)3)non-profit organization helping songwriters and working with the music business, who has experience in live events and has a passion for the nightlife of LA and music, please contact gilli@songsalive.org with a cover note and resume tailored to this type of experience. This is a part volunteer, part paid position based on commission with added perks and incentives.
________________________________________________________ 
NEW Songcraft Video: Kristin Summers & Reuben Sears - How to Connect with a Music Supervisor
Polish up your songwriting craft and up your music biz know-how. 
Watch videos and listen to audio podcasts online from our Master teachers. Topics include songwriting structure, lyric writing, songwriting opportunities overseas, publishing, producing, getting songs placed in Film and TV, and so much more. Miss a Songsalive! Song Critique workshop in-person? Or don't live near one of our chapters? In the Backstage area of our Pro Members' portal, you can listen and watch videos with some of our Guest speakers wherever you live in the world, at the time that's convenient to you. Plus, we offer a multitude of training videos and podcasts that inspire, uplift and engage you.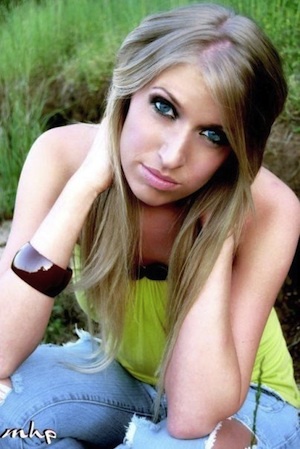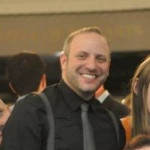 Kristin Summers & Reuben Sears' topic for this latest video we filmed at a recent Songsalive! Workshop is How To Connect With A Music Supervisor.
Kristin Summers began her career in music supervision working alongside Julia Michels at Format Entertainment on feature films such as The Blind Side, Sex and The City 2, A Single Man, and Diary of A Wimpy Kid.  Soon afterward, Kristin transitioned to music publishing as an integral member of the team at Heavy Hitters Music. Not only did she discover, sign and shape artists for film & TV, Kristin also pitched the company's catalog to major music supervision, music editing, and television network clients. 
Kristin returned to the music supervision world in the spring of 2013, becoming Music Coordinator, and later, Music Supervisor for the daytime talk show, The Talk, at leading broadcasting network, CBS.  During this same period, Kristin also cultivated and began teaching the Music Supervision In Film & TV course at Belmont University's west coast location.
In addition to her roles at Format Entertainment, Heavy Hitters Music, CBS, and Belmont University, Kristin has also acted as a freelance Music Supervisor for productions such as the popular web series turned TV show and podcast, "The Social Rules;" She continues to help artists create music and connect them with publishers for film and TV placements. 
Reuben Sears, music supervisor at Buddha Jones for movie, tv and video game trailers. He has worked on hundreds of campaigns over his 5 years at Buddha Jones including The Peanuts Movie, San Andreas, Prisoners, World War Z, Spy, Mr. Robot, and has won a Best Music Key Art Awards for The Muppets and also the first season marketing campaign for Netflix's BLOODLINE. 
 In addition to theatrical campaigns, Reuben also co-music supervised the Blu-Ray creative content materials for the Warner Brothers films Man of Steel and Gravity. This led to him freelancing as Music Consultant on the independent film, The One I Love.
PRO MEMBERS, VIEW THE NEW VIDEO HERE
 Not a member yet? TRY Songsalive! for just $1 here.
________________________________________________________ 



Upcoming Songsalive! Events
==>Go to our Calendar for all Events Details<==
Tuesday, October 10
Orange County Songsalive! Showcase
New York Songsalive! Showcase & Open Mic
Sunday, October 15
Los Angeles Songsalive! Songwriters Workshop
Tuesday, October 17
New York Songsalive! Showcase & Open Mic
Tuesday, October 24
New York Songsalive! Showcase & Open Mic
Saturday, October 28
Orange County Songsalive! Songwriters Workshop
Tuesday, October 31
New York Songsalive! Showcase & Open Mic
 ==>Go to our Calendar for all Events Details<==
_________________________________________
Advertise Your Latest Release or Product with Songsalive!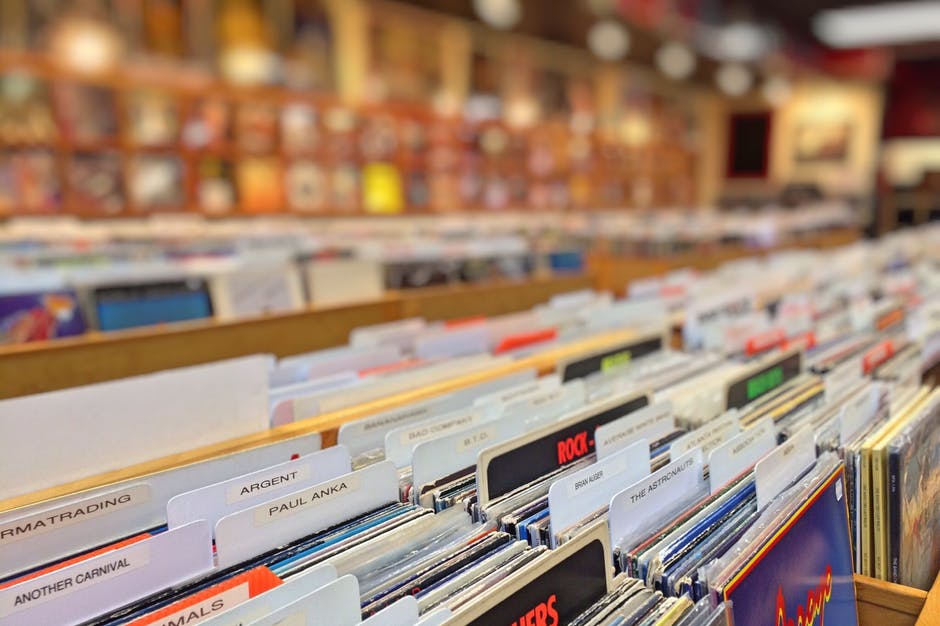 Are you getting ready to release a new album or single? Do you have a product or service that would be useful to songwriters and composers?

Songsalive! is the largest international nonprofit organization supporting, promoting and educating songwriters and composers worldwide since 1997. We have a dedicated readership of more than 20,000+, through our mailing list, social networks, and membership and nearly 830,000 visitors to our website www.songsalive.org to date.
We are also a non-profit 501c)3) organization. By advertising with us, you help us in our efforts to support songwriters, while we help you get the message across.
Our Audience: Visitors, subscribers and members include music lovers, songwriters, composers, musicians, artists, attendees at our live showcases, and other music industry professionals from all over the world, representing all genres of music. Our primary target audience is: songwriters and composers.
Get involved as a Songsalive! Sponsor. We have a host of music business and community supporters who provide us sponsorship support to continue to do what we do. We are always looking for more of the community to be involved and in return we offer an amazing network of promotion, collaboration and connection with us and our members. Consider sponsoring Songsalive!, receive high level advertising, and help our non-profit efforts and community vision.
Advertise with us. Choose from a combination of advertising through our mailing list, monthly magazine, discussion list, website, or social networks. You can either take up dedicated email blasts or add your ad to our existing newsletters and promotions. We also have a cool website advertising offer. Advertising starts from as little as $25. Get your message out to 20,000+ people on our mailing list, and thousands who visit our website on a weekly basis.
_____________________________________________________
Latest Headlines from our Blog roll

L.A. Songsalive! Workshop with Multiple Grammy, Oscar and Golden Globe nominee, Jud FriedmanSunday,......

We're looking for a part-time event producer/promoter who can coordinate our key live......

Upcoming Songsalive! EventNEW YORK SONGSALIVE! SONGWRITERS SHOWCASE & OPEN MICStick out your......

 More at tumblr

Startup now negotiating with Sony and UMG
The post Mixcloud signs milestone licensing deal with Warner Music appea...

LA-based label will focus on experimental pop music
The post West One Music Group launches new record label, Littl...

Max Lousada continues to execute sweeping changes both in the US and the UK
The post Big changes at Parlophone: Mi...

Exec spent 12 years at Columbia/Sony before making switch
The post Capitol Music Group hires Columbia's Bria...
_____________________________________________________
SongsaliveU Article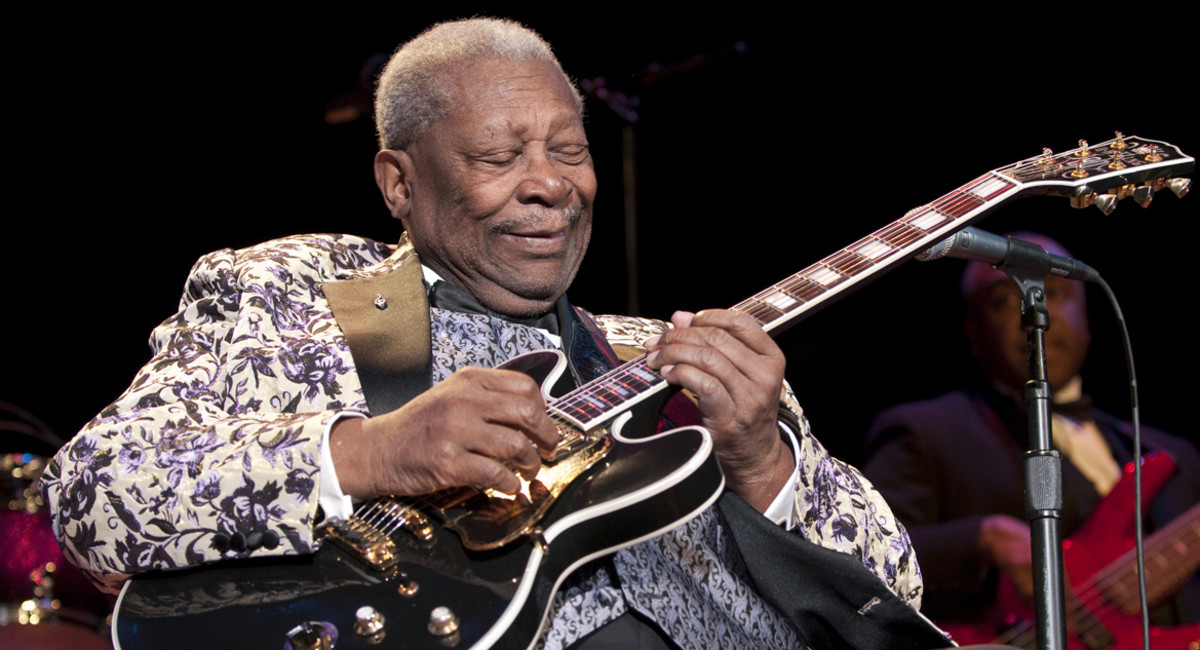 The Thrill is Gone
by James Linderman

There is a story I love to tell to my songwriting clients. It goes like this....
BB King had a massive hit song called "The Thrill is Gone".
It launched his national and then international career to make him the most widely recognized ambassador of the blues.
He recording the song in 1969, with a string section and a production palate that would appeal to a mainstream (read "white" into the word mainstream) audience. The song took him from being a national, somewhat marginal blues artist to an international superstar. He opened for The Rolling Stones US tour that year as well, which certainly helped.
What many people don't know is that he did not write this song. His signature hit was written in the 1950's by 2 writers, Roy Hawkins and Rick Darnell.
The other interesting fact is that BB King was born in 1925 making him almost 50 years old when his mainstream international career began.
Some would argue that "3 O'Clock Blues" or the song "Everyday I have the Blues" or his deal in the 1940's with a major label or his songs recorded with Sam Philips, before "The Thrill is Gone" was recorded, were indications of a steady ascension to stardom but they would be mistaken to think that.
I remember hearing BB King in 1970 and for mainstream listeners, outside of blues fans in the US particularly, this was a new artist with a new song, period.
BB King was 50 years old playing a 20 year old song and taking the world by storm.
Today you would probably hear from music industry insiders that this could not happen today and they are correct...if by today you mean the business that they used to work in.
Find out more about SongsaliveU and other benefits of Songsalive! Pro Membership

________________________________________________________
 FROM THE HEART

"Music is the movement of sound to reach the soul for the education of its virtue."
~Plato



 Check out our website at www.songsalive.org
________________________________________________________
Not a member yet? TRY Songsalive! for just $1 here.
Thank you for reading!



Save
Save
Save
Save
Save
Save
Save
Save
Save
Save
Save
Save
Save
Save
Save
Save
Save
Save
Save
Save
Save
Save
Save
Save
Save
Save
Save
Save
Save
Save
Save
Save
Save
Save
Save
Save
Save
Save
Save
Save
Save
Save