Musical Rockstar

Welcome to another edition of Songsalive! SONGNOTES, our regular newsletter for everything you need to know about the craft and business of songwriting.
Here in the Northern Hemisphere, spring is upon us. If you are feeling in a rut with your songwriting, get outside! Talk a walk! Appreciate the beauty of Spring and let it inspire you! Sometimes all you need to get over a songwriting block is to spend some time outdoors in the sun.
We have a great newsletter for you this week. We have some exciting Songshop leads for our members, including a special invitation to submit your music videos to an in-flight programming. Imagine thousands of people watching you while they fly somewhere? Pretty nifty. Also, this Saturday a special Songsalive! Showcase in Los Angeles featuring long time member Cindy Alter from South Africa. In other news, our Songraft Video series is going gang busters, with a new interview Gilli Moon conducted with Kristin Summers, Music Supervisor for "The Talk" TV show.  The Ascap Expo is coming up soon in Hollywood. Are you going? If so, be sure to hunt down Mary Lemanski, who will be in her "Got Songs" Songsalive! Tshirt, and ask her some deep and meaningful questions on how to get your songs out there through Songsalive!  We've teamed up with MixButton, an online company that mixes your music. It's pretty awesome that we live in a digital age and can do practically anything online. Pro Members get 10% off this service. Also, some awesome music business articles and an opportunity to win a free download of Gilli's book, The 360 Degree Songwriter - A Whole-istic Approach to Becoming A Hit Maker. 
All of that, and more, BELOW!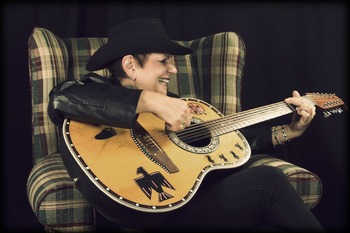 (pictured: Cindy Alter, long time Songsalive! member from South Africa, here in Los Angeles for a short time only).
Now for more Songsalive! news and opportunities... 
_____________________________________________________
Songshop opportunities
Get song leads where music business professionals (record labels, publishers, film producers and music supervisors) hunt songs from the Songsalive! song pool. Also, listings of cool gigs, jobs, music and marketing opportunities. We give you the contact directly. No screeners, no walls. Direct songwriter to business pitch.
New Songsalive! Songshop Leads for Pro Members:
Hybrid Trailer Music Needed Immediately For Placement

Dramatic & Romantic Instrumentals Needed For Placement

Music Videos Wanted for In-Flight Airplay !! HOT !!

Music Licensing Co Seeks New Music Immediately

Score Composer Needed ASAP For Feature Film
(Don't have access yet? That's because Songshop is released to you after a week of being a member.)


_____________________________________________________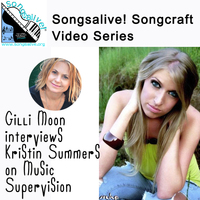 New Songcraft Video Added to Songsalive! Backstage: Kristin Summers, Music Supervisor

Watch this candid interview our Songsalive! Prez, Gilli Moon, did with the super awesome Kristin Summers, Music Supervisor of "The Talk" TV show. 
>>>>>>>How To Get A Music Supervisor to Go Out For Coffee With you... and other great ideas on getting songs in TV, Film and Media
Find out in this 30 mins video interview:
clarity on what a music supervisor does
what a typical day is for a music supervisor
how you can benefit from contacting and working with a music supervisor
how to submit your songs to TV, films and other media through a music supervisor
best practices on preparing your songs for submission
...and other cool words of wisdom
Here's an introduction...

Pro Members, ==> view the interview with Kristin here <==

(don't have access yet? Find out how to watch it in advance here)
Not a Songsalive! member? Please visit
www.songsalive.org/benefits
to find out about Songcraft and other benefits of membership


About the Songsalive! Songcraft program: 
Watch videos, do courses, and listen to audio podcasts online from our Master teachers. Topics include songwriting structure, lyric writing, songwriting opportunities overseas, publishing, producing, getting songs placed in Film and TV, and so much more. Plus, we offer a multitude of training videos and podcasts that inspire, uplift and engage you. New videos added regularly. Songcraft Video pages start opening up the longer you remain as a member.
________________________________________________________


Upcoming Songsalive! Events
==>
Go to our Calendar for all Events Details
<==
Tuesday, March 22
9:00pm  New York Songsalive! Showcase & Open Mic

Wednesday, March 23
1:00am  New York Songsalive! Showcase & Open Mic

Saturday, March 26
6:00pm  Orange County Songsalive! Songwriters Workshop
6:30pm  Songwriters Saturday Night Live - Sherman Oaks Los Angeles

Tuesday, March 29
9:00pm  New York Songsalive! Showcase & Open Mic

Wednesday, March 30
1:00am  New York Songsalive! Showcase & Open Mic

Tuesday, April 5
9:00pm  New York Songsalive! Showcase & Open Mic

Wednesday, April 6
1:00am  New York Songsalive! Showcase & Open Mic

Tuesday, April 12
9:00pm  New York Songsalive! Showcase & Open Mic

Wednesday, April 13
1:00am  New York Songsalive! Showcase & Open Mic

Sunday, April 17
12:00pm Los Angeles Songsalive! Songwriters Workshop
Sponsored Event:
ASCAP EXPO APRIL 28-30
(Enter code: SONGSALIVEDEAL to get a discount to attend)
The ASCAP "I Create Music" EXPO puts you face-to-face with some of the world's most successful songwriters, composers, artists, producers and music business leaders, all who willingly share their knowledge and expertise and give you the know-how to take your music to the next level.
_____________________________________________________
Latest Headlines from our Blog roll
Exec played key role in breaking James Bay and Florence & The MachineThe post Republic's Trina Tombrink ...
'This is testament to the demand for industry-specific training'The post AIM Academy launches in London with record...
The entire Top 4 of Saturday's Chart Update were released through modelThe post It's a big week for the Artis...
NMPA CEO David Israelite answers MBW's questionsThe post Hunt for US streaming publishing settlements won't s...
________________________________________________________
New Partner Added to Songsalive! Marketplace: MixButton 

Songsalive! is proud to announce a new partnership with MixButton. 
MixButton is an
Online Mixing Studio Service
| Perfect for artists - songwriters - bands - rappers - composers | Simply send over your stems and with your ideas and direction, we will mix to our high-end professional standard and return it within a week. Each package includes some personal mix variables (e.g. Vocal tuning, Drum Enhancement, Fine Editing) and also gives you the chance to review our work before you are happy with the final mix.
Songsalive! Pro Members get your 10% discount here. (Backstage: www.songsalive.net, click on Marketplace).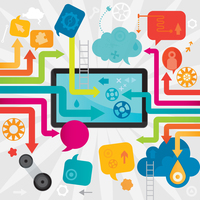 About the Songsalive! Marketplace: Maximize opportunities for you as a songwriter, and your songs, going to market, and within the marketplace: that is the music business. We do this by outreaching to our special partners, events and networks around the world that offer ADD-ON opportunities to your existing membership.*
Behind the Songsalive! Backstage, you can access 100 exclusive discounts, only for our Songsalive! PRO members.

Discover MORE Member Benefits - Click Here
________________________________________________________

featured

Songsalive! event
LOS ANGELES - Saturday March 26 - Songwriters Saturday Night Live
Stick out your tongue and taste the talent - original, talented songwriters and their songs, live on Saturday night. 
Featuring
 our Songwriter Members: 
Cindy Alter
 (all the way from South Africa!), 
Paul Rasmusson
 (previous Songsalive! Songwriter of the Year Award recipient), 
Charlie McCord
, 
Mike Schlenoff
, and 
Jimi Yamagishi
 (Host).
OPEN MIC after the featured artists set. We encourage all singer/songwriters (whether new to our organizations or members) to come down and sign up (must sign up at 7pm)


WHEN: Saturday March 26 7-9pm
WHERE: THE CORK LOUNGE
, 5043 Van Nuys Blvd, Sherman Oaks, California 91403 (within Corky's Restaurant)
COST: FREE
entry! Donations welcome to support our non-profit efforts. Open to the public over 21. The Venue has great diner and bar food, and of course great drinks. Free Parking.
RSVP ON FACEBOOK
FEATURED SONGWRITERS PERFORMING:CINDY ALTER:
Born in South Africa, Cindy has travelled the world through her music. As pop singer for Clout the all-girl 12million album selling band in the 70's, to the singer/songwriter living and working in Los Angeles through the 90's, relocating back to South Africa in 2005 to tour and start a new band, Alter Irving, to releasing her 3rd solo album, and her Biography, 'No Substitute'. This is what she does, and who she is. A musician, songwriter, singer, gypsy soul, following her dreams to wherever they may lead. Cindy has just returned from Nashville, after co-writing, playing and  recording a new EP, to be released in June 2016. Now, back in her beloved Los Angeles for a 3 week tour, Cindy is looking forward to connecting with local musicians and songwriters. 
www.cindyalter.com
PAUL RASMUSSON:
I've been writing and have recorded over 50 songs to date. With a lifelong interest in philosophy and psychology, I have turned my observations into songs. I was the 2014 "Songsalive! Songwriter of the Year."
www.paulrasmusson.com
CHARLIE MCCORD:
Songwriter and guitarist from Los Angeles making rock-infused pop and electronic music. Charlie has a strong family ties when it comes to music - his father, Billy Vera, was a songwriter and performer and he performs and composes with his brother, Lee Mayeux.  charliemccord.com
MIKE SCHLENOFF:
Mike Schlenoff, affectionately known as Schlenny, is an independent songwriter and musician. Raised on and roused by 20th century popular music, Schlenny's style evokes sentiments of American roots, traversing the rhythms of Tin Pan Alley, the visceral storytelling of country music and the grit of rock & roll. Before venturing out on his own, Schlenny toured nationally as the lead guitarist for Berklee alumni, Mornin' Old Sport, and was a distinct part of Boston's underground jug-funk band, The Hogstompers. In 2014, he released his debut solo album Muse's Morals. Now relocated to Los Angeles, Schlenny combines soul and study to create fun and informed live music.   
www.schlennymusic.virb.com
JIMI YAMAGISHI:
writes stuff, plays fixes & builds guitars, sings, cooks, works on cars, sometimes successfully, tries to live life off the corporate grid, washes dishes, takes out the garbage, cleans the litter box & generally lives by the grace of God. If ya wanna know more, go talk to him. He doesn't bite & is not contagious. Yet.
www.jimiyamagishi.com
BROUGHT TO YOU BY:Songsalive!
- The largest international non-profit membership organization and social community for songwriters and composers, since 1997.
YOUR SONGS. YOUR BUSINESS. WORLDWIDE. GOT SONGS?
www.songsalive.org
SongNet
- A network of career-minded songwriters, musicians, artists and music industry professionals, supporting each other through network events, seminars, showcases and collaboration.
www.thesongnet.org
Follow us at #songwriterssatnightlive @songsalive @Songnet

________________________________________________________
The 360 Degree Songwriter
The Whole-istic Approach To Becoming A Hit Maker
New book by Gilli Moon
​Learn how to write Hit Songs
and make money from
your songwriting.

(we'll pull randomly one person a week from the list to get a free ebook)
________________________________________________________
FROM THE HEART


Go see our fresh new website look and feel at www.songsalive.org

Not a member yet? TRY Songsalive! for just $1 here.
Thank you for reading!