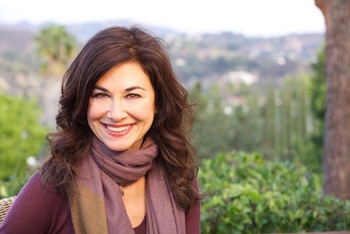 (pictured: Shelly Peiken, Grammy Nominated Songwriter, co writer on hits such as Christina Aguilera's, "What A Girl Wants" and Meredith Brooks', "Bitch," will be the guest speaker at the April 17th Los Angeles Songsalive! Workshop).
Now for more Songsalive! news and opportunities... 
_____________________________________________________
Songshop opportunities
Get song leads where music business professionals (record labels, publishers, film producers and music supervisors) hunt songs from the Songsalive! song pool. Also, listings of cool gigs, jobs, music and marketing opportunities. We give you the contact directly. No screeners, no walls. Direct songwriter to business pitch.
New Songsalive! Songshop Leads for Pro Members:
Book a Gig in LA @ AMPLYFi, Hollywood - April dates available

Songs for new artist needed ala Katy Perry, Passenger, Ed Sheeran, Sara Bareilles

2016 Composer Search - pays $750

Music Supervisor Seeks Sexy Songs ASAP For Satellite/Cable TV Series
Members - click to access Songshop
(Don't have access yet? That's because Songshop is released to you after a week of being a member.)


_____________________________________________________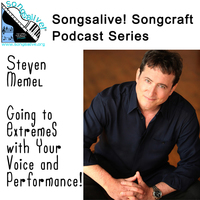 New Songcraft Podcast - Steven Memel on Voice and Performance

Listen to Steven's talk at a recent Songsalive! Workshop (we recorded it). This session is centered around voice and performance, but will also cover going to extremes creatively, in your writing, your playing, your level of dedication and ultimately your life!
>>>>>>>GOING TO EXTREMES WITH YOUR VOICE AND PERFORMANCE
Listen to the vocal coach of the stars, Steven Memel, talk!
Pro Members, ==> view the interview with Steve here <==

(don't have access yet? Find out how to watch it in advance here)
Not a Songsalive! member? Please visit
www.songsalive.org/benefits
to find out about Songcraft and other benefits of membership


About the Songsalive! Songcraft program: 
Watch videos, do courses, and listen to audio podcasts online from our Master teachers. Topics include songwriting structure, lyric writing, songwriting opportunities overseas, publishing, producing, getting songs placed in Film and TV, and so much more. Plus, we offer a multitude of training videos and podcasts that inspire, uplift and engage you. New videos added regularly. Songcraft Video pages start opening up the longer you remain as a member.
________________________________________________________


Upcoming Songsalive! Events
==>
Go to our Calendar for all Events Details
<==
Tuesday, April 12
New York Songsalive! Showcase & Open Mic

Sunday, April 17
Los Angeles Songsalive! Songwriters Workshop

Tuesday, April 19
Orange County Songsalive! Showcase
New York Songsalive! Showcase & Open Mic

Tuesday, April 26
New York Songsalive! Showcase & Open Mic

Thursday, April 28-30
Songsalive! Sponsored Event: ASCAP "I Create Music" EXPO

Saturday, April 30
Orange County Songsalive! Songwriters Workshop
Songwriters Saturday Night Live
Sponsored Event:
SYNCSUMMIT NY June 14-15 & SYNCSUMMIT HOLLYWOOD November 9-10
(Click individual links to get a discount to attend)


SyncSummit is a event that brings together the people that make and own music with the people that use it for visual, interactive and branded media and advertising to network, meet, learn and do business.
_____________________________________________________
Latest Headlines from our Blog roll
Benji Rogers takes new role but remains on company's boardThe post PledgeMusic has a new CEO: Ex-Caroline boss Domi...
Deal does not affect royalties collected outside the USThe post Universal Music Publishing moves production catalog...
Is Beggars' Radiohead deal the first sign that divestments have started?The post Finally, after three long years, t...
Former O2/AEG exec steps up from COO roleThe post Sally Davies named MD of Universal's UK live entertainment ...
________________________________________________________
Pro Member Spotlight 


Are you ready to SHINE? We spotlight our pro members regularly on our SHINE page and to our 16,000+ fans and music lovers through our newsletter, Songnotes, and social media. 
Are you ready to be in the spotlight, and have an album release or you're just simply brilliant? Our media team looks at all candidates to spotlight based on caliber of artistry, upcoming releases and your dedication to the Songsalive! community. If you add an album or song review below, it really makes your spotlight SHINE.

Members log in
Not a Pro Member? Find out more and

Discover MORE Member Benefits - Click Here
________________________________________________________

featured

Songsalive! event
LOS ANGELES - Sunday April 17th - Confessions of a Serial Songwriter w/ Shelly Peiken
Are you a songwriter willing to take your songs to the next level? Workshop your songs to be the best they can be, and get them out to the world. The Songsalive! Workshops are open to all songwriters, composers, musicians, singers and music lovers 
Hosted by Songsalive!, the largest international non-profit membership organization and social community for songwriters and composers since 1997, this is your chance to develop your songwriting in a supportive and intimate environment, meet invaluable music industry experts, network with fellow members, and be part of your local songwriters community. 
WHEN: THIRD SUNDAY OF THE MONTH 

TIME: Starts 12:00pm SHARP. Please arrive early. We start on time. 
Ends at 3:00pm. .
WHERE:  Cahuenga General Store (Hallenbecks) 
5510 Cahuenga Blvd, North Hollywood, CA 
(Just north of Magnolia and Chandler, on East side of street)
Our workshops are designed for songwriters and composers (from budding to professional) who have written songs, or are in the songwriting stage, who want to further their craft, gain feedback on their music, and potentially get their songs out to the world. However, we also have singers, musicians, and non music types who attend as it's a great networking opportunity (singers looking for songwriters, or musicians looking for songs, as examples). 

The goals of the workshop are about 1) the SONG and making it the best it can be 2) providing a community for our members to gather, network, collaborate and learn. 
The first half is solely dedicated to an in-the-round critique workshop where writers present one song each - either on CD or live - with feedback and critique given by a guest speaker or the Songsalive! moderator (who in turn may encourage audience comments if time allows). The second half is dedicated to a Music Industry educational and informative discussion/talk, often with an industry guest speaker, and plenty of time to talk and network. 
******************************
COST: 
1. NEW: $1 non-refundable booking fee for all to secure your spot when you RSVP here. This is to ensure accountability of all RSVPs (that you turn up), and helps pay for our venue rental each month.
2. Songsalive! Pro Members – Free entry at the door
 Non-members - $10 balance at the door. (Join as a Pro Member at www.songsalive.org to save and get in free as above)

****************************** 
RSVP - is mandatory. We do not accept walk-ups on the day. If you RSVP "Yes" and then are unable to attend, please be so kind as to update your RSVP to "no" before 7pm Sat night (night before workshop). If you are a "No Show" yo jeopardize your ability to participate next time. $1 RSVP booking fee is non-refundable.
****************************** 
THIS MONTH'S INDUSTRY GUEST SPEAKER: SHELLY PEIKEN
Shelly Peiken is a Grammy Nominated Songwriter, co writer on hits such as Christina Aguilera's, "What A Girl Wants" and Meredith Brooks', "Bitch." She has also worked with Keith Urban, Britney Spears, Celine Dion, Cher, Jessie J, Natasha Bedingfield, Chrissie Hynde, Reba McEntire, The Backstreet Boys, Miley Cyrus, Selena Gomez, Demi Lovato and many others. She is a well known music industry mentor, panelist, consultant, blogger and guest speaker. Her first book, "Confessions of a Serial Songwriter" was released on Backbeat Books March 22, 2016

TOPIC FOR SECOND HALF: CONFESSIONS OF A SERIAL SONGWRITER

Songwriting from the bottom up. The creative process and how songwriting changed her life. Where songs ideas come from and how to develop them.
*********************************
More info and Join on our Songsalive! website
http://www.songsalive.org
Follow us on Twitter at
http://www.twitter.com/songsalive
Interact on our Facebook page http://www.facebook.com/songsalive

________________________________________________________
Indie Bible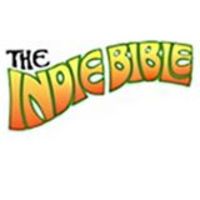 Our friends over at The Indie Bible have enabled thousands of independent artists to make a living doing what they love for the past 14 years. Their newest resource, the ULTIMATE INDIE BUNDLE will help you to get Radio Airplay, Music Reviews, Spotlight Features, Video Airplay, Distribution, Signed to a Record Label and much more! It includes the Indie Bible, the Indie Venue Bible, and the Indie Bible Online for only $59.95…a savings of $280! Wow!

________________________________________________________
FROM THE HEART

No two people on earth are alike, and it's got to be that way in music or it isn't music.
-Billie Holiday


Go see our fresh new website look and feel at www.songsalive.org

Not a member yet? TRY Songsalive! for just $1 here.
Thank you for reading!