Musical Rockstar

Welcome to another edition of Songsalive! SONGNOTES, our regular newsletter for everything you need to know about the craft and business of songwriting. It's already the second quarter of the year. Are you making progress on your songwriting goals? If you are a member, check out the Backstage for articles, videos, partner discounts. opportunities, and other resources! If you are not a member, try us out for 10 days. More info here! Check out some of our opportunities below...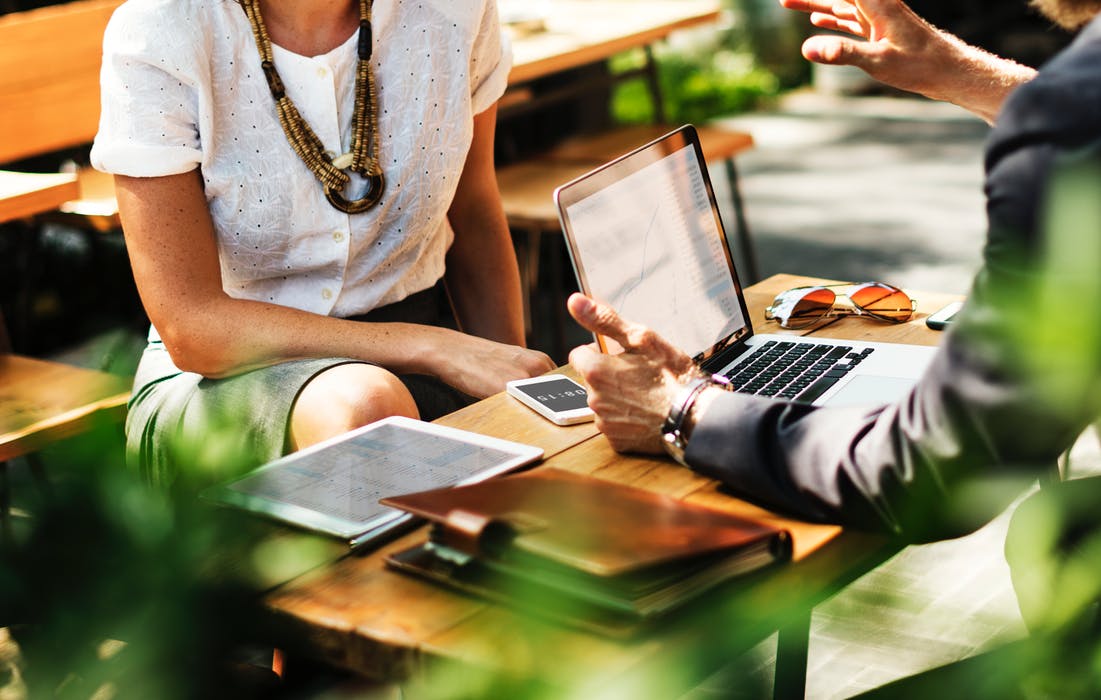 Songshop opportunities
Get song leads where music business professionals (record labels, publishers, film producers and music supervisors) hunt songs from the Songsalive! song pool. Also, listings of cool gigs, jobs, music and marketing opportunities. We give you the contact directly. No screeners, no walls. Direct songwriter to business pitch.
New Songsalive! Songshop Leads for Pro Members:
Attend and Perform at BET Weekend Industry Parties and Showcases

Busy Trailer Music Library Accepting Submissions 


Motley Crue's Biopic "The Dirt" Seeks Talent

Documentary Production Co Seeks Jazz For Feature Films

 


(Don't have access yet? That's because Songshop is released to you after a week of being a member.)
________________________________________________________
4 Critical Things Songwriters Often Forget (but are Worth Remembering)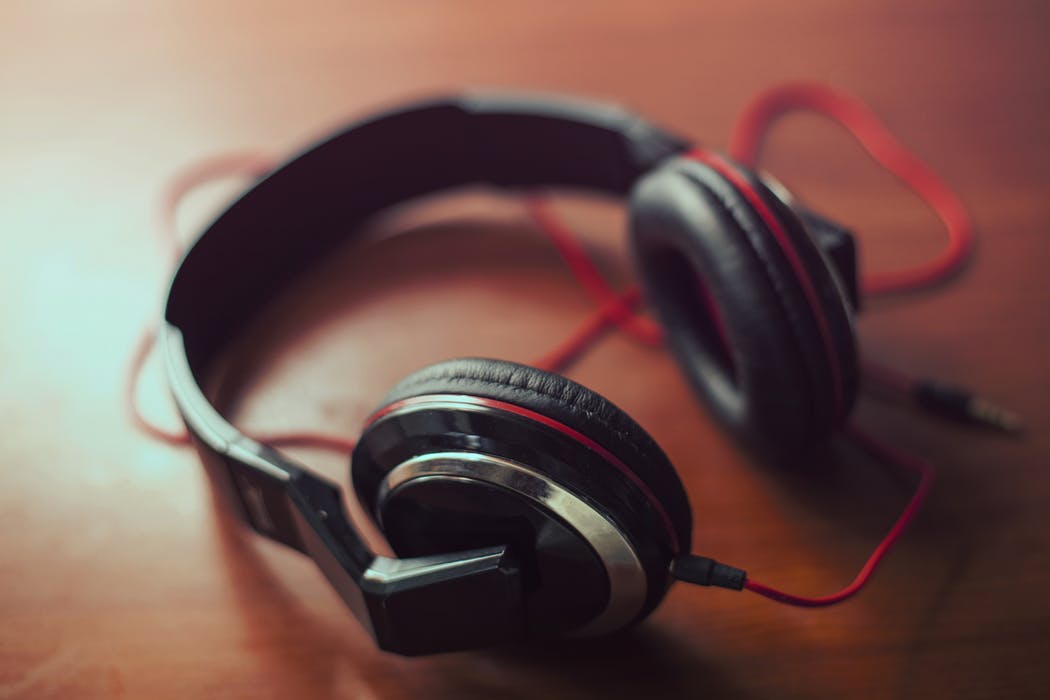 By Tom Hess
Want to quickly grow your music career? Stay away from these music business myths:
Music Career Myth #1: You have to be around 21 years old to have a chance in music.
Reality: In the music business, few successful companies care that much about your age. In reality, there are tons of pro musicians in their 30s, 40s, 50s and 60s. Your age won't matter unless you really want it to.
The music industry functions just the same as any other business. You can become successful at any age as long as you have a strong work ethic, dedication and a lot of value to offer.
Learn what the music industry seeks in musicians and begin strengthening these skills (more mentioned on this in a moment). This is what attracts people in the music industry to you.

Music Career Myth #2: People don't actually buy music anymore.
Reality: A lot of people buy music, but if you want people to buy yours, you shouldn't use outdated music business models. To become successful at selling music to your fans, here's what you need to do:
1. Know how the music industry works right now (rather than how it worked decades ago).
2. Think creatively and outside the box. This will help you find new ways to sell your music to fans.
________________________________________________________
LA workshops will resume very soon. We are transitioning venues. Thanks for your patience.
Calling all artists:

LA showcases start again in the summer. Apply here.


Upcoming Songsalive! Events
 ==>Go to our Calendar for all Events Details<==
Tuesday, April 24
New York Songsalive! Showcase & Open Mic
Saturday, April 28
Orange County Songsalive! Songwriters Workshop
Tuesday, May 1
New York Songsalive! Showcase & Open Mic
Tuesday, May 8
Orange County Songsalive! Showcase
New York Songsalive! Showcase & Open Mic
Tuesday, May 15
New York Songsalive! Showcase & Open Mic
 ==>Go to our Calendar for all Events Details<==
_________________________________________
Join Songsalive!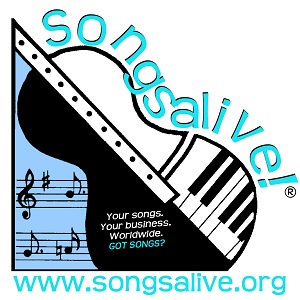 Songsalive! is the largest international non-profit membership organization and social community for songwriters and composers, since 1997. Songsalive!'s mission is to advance songwriters and composers globally. We provide a membership organization offering social community, connection, support, opportunities and education, that elevate you as a writer, and give life to your songs.

Pro Membership provides a monthly subscription to access our education, support and promotion, use of all our programs, access to the exclusive pro members online space, free entry to all our in-person events, the latest songwriting business news and opportunities delivered to your inbox, and the largest and longest list of our amazing songwriter resources + marketplace. Read our benefits>

​Songsalive! is run by volunteer songwriters for songwriters, is an official non-profit 501c)3) public benefit charity organization, and is dedicated to advancing and supporting YOU the songwriter, composer. We've been going since 1997! That's shows longevity. You can sign up easily and try it out with instant access, and as it's month to month, you may cancel any time. Heck, we've stuck around, maybe you'll stay a while too. Looking forward to supporting your songwriting dream!

TRY SONGSALIVE! FOR $1!
or Lock in a yearly rate for $10/month (paid yearly)
​
Learn more

____________________________________________________
Latest Headlines from our Blog roll
Review: Songwriter, Clay Drayton, Shares His Years of Experience in the Music Industry at Orange County Songsalive! Workshop #musicbusiness
Once again eleven songwriters came together in the County of Orange for another Songsalive! OC......
Review: Songwriter K.A. Parker Discusses the Do and Don'ts of Co-Writing at Los Angeles Songsalive! Workshop #songwritingbusiness
On Sunday March 18th, 2018, Songsalive! hosted songwriter/mentor K.A Parker. After critiquing 8......
Review: Liz Yacoubian and Popoki House Wow the Audience at Orange County Songsalive! Songwriters Showcase #livemusic
Songsalive! Orange County brought two acts to our stage for the very first time as we presented our......

 More at tumblr
Patrick Moxey signs Italian pianist Alessandro Martire to Ultra International Publishing
'Patrick didn't even give us a chance to start a bidding war, he was on Alessandro so fast'
The post Patrick Mox...
Facebook signs music licensing deals with Merlin, Beggars Group, [PIAS] and Ingrooves
Agreements follow similar deals with Universal and Warner
The post Facebook signs music licensing deals with Merli...
Tixserve partners with Ireland's largest indie ticket provider tickets.ie
tickets.ie processes 2.7 million tickets annually for entertainment events across Ireland including sports, arts, m...
Official: Vivendi is exploring potential IPO of Universal Music Group
'We have started work that will allow us to present the benefits of a potential listing of UMG'
The post Official:...
________________________________________________________
 FROM THE HEART

"I just love pretty things, whether it is art, a song or a pair of shoes."
~Rita Ora



 Check out our website at www.songsalive.org
________________________________________________________
Not a member yet? TRY Songsalive! for just $1 here.
Thank you for reading!



Save
Save
Save
Save
Save
Save
Save
Save
Save
Save
Save
Save
Save
Save
Save
Save
Save
Save
Save
Save
Save
Save
Save
Save
Save
Save
Save
Save
Save
Save
Save
Save
Save
Save
Save
Save
Save
Save
Save
Save
Save
SaveSpotify to double UK workforce as it moves to 60,000 sq ft London office
Company's team to up sticks to the Adelphi building near Trafalgar Square
The post Spotify to double UK workforce ...