Musical Rockstar

Welcome to another edition of Songsalive! SONGNOTES, our regular newsletter for everything you need to know about the craft and business of songwriting.
"School's out for summer! School's out forever!" When you hear those words, you immediately think of the Alice Cooper song, "School's Out." Are you lyrics memorable? Would you like feedback on your lyrics or like to learn from a professional? Are you looking for a lyricist with whom to collaborate?

Through our Songcraft program, you can watch videos to hone your songwriting craft and learn more about the business. There is even a video of Motown songwriter, Clay Drayton, from one of our Los Angeles workshops, lecturing on "How to Write Picturesque Verses." You can also receive feedback on your lyrics or network with other songwriters at our workshops and find someone with whom to collaborate or receive a song critique through our Songpool program as well. Songsalive! is here to help!
In this edition of SONGNOTES, we have a new partner, Top Track. Find out more about them and what they have to offer for our Pro Members below. We also have more Songshop opportunities, news, and information about our upcoming events!

READ MORE BELOW...


_____________________________________________________
Songshop opportunities
Get song leads where music business professionals (record labels, publishers, film producers and music supervisors) hunt songs from the Songsalive! song pool. Also, listings of cool gigs, jobs, music and marketing opportunities. We give you the contact directly. No screeners, no walls. Direct songwriter to business pitch.
New Songsalive! Songshop Leads for Pro Members:
Music Needed Immediately For Canadian TV Series

Producer Looking for Bands & Artists with Classic Rock Sound

Label Looking for Female Pop/Country/Rock Songs

Label Looking for Reggae, Hip-Hop, Jazz, and Soul for Compilation Album


(Don't have access yet? That's because Songshop is released to you after a week of being a member.)
_____________________________________________________

Songsalive! Partner of the Month: TopTrack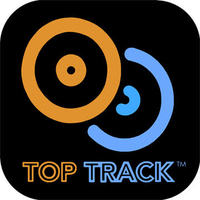 TopTrack
is a free service for music artists to promote & share their sample tracks throughout social media, and fans can applaud and re-share them to increase exposure to a global audience. It is a mobile app where you can promote your music for free, and the highest scoring songs become ranked by category as
TopTracks
.
To receive a free upgrade, Songsalive! Pro Members
click here
.

Join as a Pro Member to access to take advantage of this discount.
________________________________________________________

Upcoming Songsalive! Events
==>Go to our Calendar for all Events Details<==
Tuesday, June 14
Songsalive! Sponsored Event: SyncSummit New York
New York Songsalive! Showcase & Open Mic

Wednesday, June 15
Songsalive! Sponsored Event: SyncSummit New York

Sunday, June 19
Los Angeles Songsalive! Songwriters Workshop

Tuesday, June 21
Orange County Songsalive! Showcase
New York Songsalive! Showcase & Open Mic

Saturday, June 25
Orange County Songsalive! Songwriters Workshop
Los Angeles Songwriters Saturday Night Live

Tuesday, June 28
New York Songsalive! Showcase & Open Mic

Tuesday, July 5
New York Songsalive! Showcase & Open Mic
_____________________________________________________
Latest Headlines from our Blog roll
TopTrack is a free service for music artists to promote & share their sample tracks throughout......
We get it. You're in a band, or you're on your own, working hard to get your songs out......
When you become a Songsalive! Pro Member, you get to Watch online videos and listen to audio......

 More at tumblr



As a self-release storms the chart, what does the future hold for major rights-holders?The post Apple takes its Cha...




Troy Carter to oversee new role - James Duffett-Smith leaving businessThe post Spotify hunts for Head of Songwriter...


'Unless Apple changes its rules, price flexibility is prohibited'The post Spotify slates Apple's 'app t...


Graham Brown and Ed Morford also make switch from The League InternationalThe post You Me At Six manager Dave Walla...




________________________________________________________
Songsalive! Showcases - Call for Artists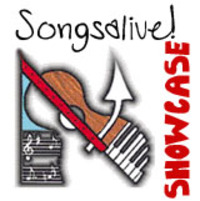 Be a part of a Songsalive! Showcase!!!

Showcase your music and support our Songsalive! live events and showcases presenting songwriters and

artists

of original music. Songsalive! also connects you to shows presented by other organizations. Join Songsalive! for a full evening of entertainment from our premier songwriters.

WHERE: Los Angeles & Orange County, CA, Chicago, IL and New York City chapters.

SEEKING SINGER/SONGWRITERS TO PERFORM:
* You must be a Songsalive! Pro member. Join on our website.
* Existing Pro Members log into BACKSTAGE from our website and click "Apply To Showcase"

Pro Members log on to apply here.
Not a Pro Member? Find out more and
Discover MORE Member Benefits - Click Here

________________________________________________________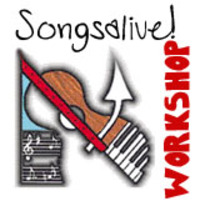 featured

Songsalive! event
LOS ANGELES - June 19th Los Angeles Songwriters Workshop + Lunch w/Jan Liner-Koda - Song Placement

THIS MONTH'S INDUSTRY GUEST SPEAKER: Jan Linder-Koda

Jan Linder-Koda is an award winning singer/songwriter/producer. She develops artists in her studio, Angel Diva Music which is designed to improve artist abilities on and off the stage as well as giving the clientele first hand knowledge of the industry while increasing their creativity.

Some of the 22 Grammy winners she has written with,  taught or mentored up to Grammy levels are D.J. Ash (Guns N Roses, Motley Crue), Tim Fagan, Grammy Winner for "Lucky" performed by Jason Mraz, and Colbie Caillat and written by Tim and Jason Mraz. Richard Perry, Multi Grammy Winner for "You're So Vain".

Jan wrote a best selling book "Once More With Feeling", an artist development guide for helping artists, songwriters, and performers.




TOPIC: "Song Placement, Great Songwriting and Production" 

********************************

COST:


1. NEW: $1 non-refundable booking fee for all to secure your spot when you RSVP here. This is to ensure accountability of all RSVPs (that you turn up), and helps pay for our venue rental each month.

2. Songsalive! Pro Members – Free entry at the door

Non-members - $10 balance at the door. (Join as a Pro Member at www.songsalive.org to save and get in free as above)


****************************** 

RSVP - is mandatory. We do not accept walk-ups on the day. If you RSVP "Yes" and then are unable to attend, please be so kind as to update your RSVP to "no" before 7pm Sat night (night before workshop). If you are a "No Show" you jeopardize your ability to participate next time. $1 RSVP booking fee is non-refundable.


FOR MORE INFORMATION AND TO RSVP

________________________________________________________





FROM THE HEART 

The people in my songs are all me.
-Bob Dylan



Go see our fresh new website look and feel at www.songsalive.org

Not a member yet? TRY Songsalive! for just $1 here.
Thank you for reading!